Skip to main content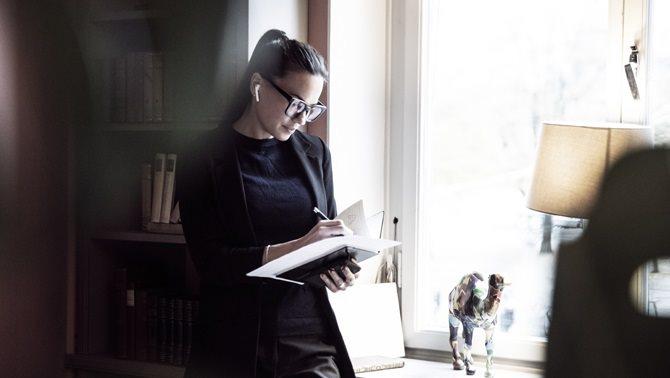 Creating a travel policy that employees follow
You've probably already invested a lot of money into business travel and seen the benefits. It allows your team to connect with clients, go to conferences, research...the possibilities are endless. But let's face it, travel is costly and time-consuming if not managed properly, especially if a weatherproof travel policy isn't in place. 
Travel policies are important for any company that wants to make sure their travellers are safe and expenses are under control (and we know you want that too!) 
So, it's time to learn how to write a travel policy that actually works for you and your business! 
We'll walk you through how to set some guidelines, budget and expense limits, and find the right travel software to keep it all running smoothly.  
If you've been wondering: 
How do I create a travel policy that works for my business? 
Determine business travel guidelines 
Create a travel policy that puts your people first 
Set reasonable budget limits 
Simplify the process of expense claims 
Adopt a user-friendly all-in-one travel platform 
Once you've read through our tips, be sure to download our free travel policy template so you can get started on creating a travel policy of your own! 
1) Determine corporate travel guidelines 
When you take the time to create a policy that meets the needs of your business, you are making sure that your travellers are safe, costs are controlled, and you've made every business trip count. 
Start by looking at what types of travel are allowed and the reason for each trip. 
If you have team members traveling all over the globe, you might want to set some extra safety measures. You should also decide if there will be restrictions on the type of ground transportation used or where employees can stay. 
Create a process for booking flights, hotels, and other ground transportation needs. How far in advance should they be booking? Do different rules apply based on the traveller's position? Who is the point of contact for bookings and other travel questions? 
Making sure to include your company's travel insurance info is also important. Make sure to note if your policy covers medical expenses and/or any losses due to cancellations or delays in transportation services due to factors outside an employee's control. 
Do you have a policy for reporting and documenting expenses? This includes having a system in place for claims (like meal expenses) and a reimbursement process, so your team can easily get their money! 
2) Create a travel policy that puts your people first
You've heard the term "duty of care" before, so it's important to create a corporate travel policy that puts traveller safety and accessibility needs first. You'll need to define and assign the roles and responsibilities of everyone involved, including a travel manager, if you have one. 
Set up an emergency plan and provide access to traveller safety information. Determine who is the emergency contact (your TMC?) and how to get in touch. Do they have 24/7 emergency support available by phone or chat? What about email support? 
Invite your HR department, the travellers themselves, and your DE&I manager into a discussion to find out what needs your team has as individuals, what hiccups they face when traveling, and what holes exist in your travel program that make it difficult to navigate. 
Working with a TMC is a great way to ensure travellers are kept safe before and during their trip.  
3) Set reasonable budget limits for business travel
You have a budget you need to adhere to, but is it realistic? Setting reasonable budget limits is key to an effective policy. 
Your budget should account for all travel-related expenses, including airfare, accommodation, meals, and ground transportation. And once you've set your budget, you can determine reasonable costs for hotels and accommodation, ground transport, flights, and more. Build these caps into your travel booking software to help travellers stay within the set parameters, which will later help with accountability. 
It's important to set clear rules on what the company can pay back and what types of expenses are out-of-pocket. 
If you've set a maximum daily rate for meals on work trips, it's crucial that travellers understand the limit before racking up additional charges. Requiring receipts can also help keep track of employee spending and make sure they're not going over budget. 
By working with a travel management company like Corporate Traveller, you can review your previous year's expenses and find where you can optimize or make changes based on market changes. 
4) Simplify the process of expense claims 
If you're unfamiliar with how to write a travel expense policy, creating a simple process for claiming expenses is key to getting your team on the same page. Do you have access to a payment system that pays for the majority of expenses at the time of booking? This could be a good way to save time and stress down the road.  
The more you can pay for before your travellers get to their destination, the easier everything is to reconcile after they get home.  
If you have a person in charge of reviewing expense reports and watching pre-trip approvals, make sure to set criteria for claim approvals and look at automating processes to make approvals simple! 
5) Adopt a user-friendly all-in-one travel platform  
Finding the right travel software is essential. The right booking platform can provide travellers with an easy-to-use experience, giving them access to the best fares and availability. 
For example, at Corporate Traveller, we use Melon . It's a booking tool, reporting suite, travel policy pusher, traveller profile manager, and so much more. Melon features a "recommended spend" function, which helps keep travellers booking in policy. Hello, visual guilt! 
Melon's simple user interface, combined with dedicated travel consultants and expert 24/7 support, makes it simple to book, manage, and keep track of your business travel. You'll be able to access Melon-exclusive deals and perks (alongside many negotiated contracts and online deals) and take care of all your travel needs from one place. 
From the get-go, you'll be able to work closely with our team to ensure that all of your needs are met. We'll help you customize your travel program to meet specific business needs, build your travel policy into the platform, and offer training to staff to help them along the way. 
 
Putting it all together  
Wow! You've reached the end and should have a better idea of how to write a corporate travel policy. High five! Now it's time to put it all together and get it on paper.  
Maybe you already have something in place that needs some work or an entire overhaul. Check out our easy-to-use template and start checking those boxes!