Skip to main content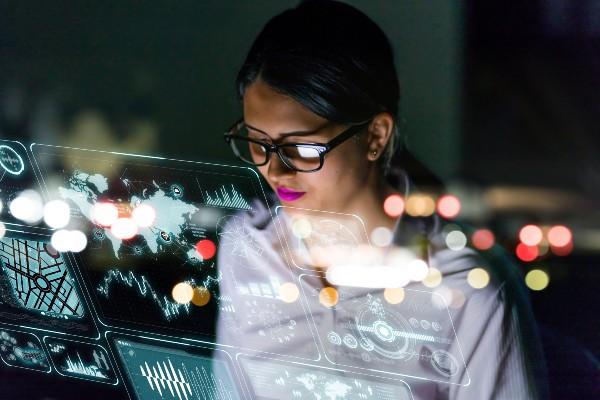 Trust in the Tech 
5 Ways to make the most of technology to support your people 
 
They say that necessity is the mother of invention. There's no doubt that COVID-19 accelerated technological innovation—and the adoption of digital tools and solutions. We now live in a world where contactless check-in, biometrics, digital wallets and e-tickets are the norm rather than the exception. 
There've been huge strides in travel risk management solutions too, as companies look to TMCs to keep their travellers safe on the road.  
Today's TMCs can help you track your travellers; flag any potential risks; keep travellers (and the team back home) in the loop should things change unexpectedly; and respond quickly to any incident or emergency. 
We're talking having the right information at your fingertips. Instantly. Plus personal, responsive service when you need it most.  
Sound good?  
Here are just 5 ways our new AI-enhanced, interactive, intuitive travel management platform (Melon, to you and me) can transform your duty of care: 
1. Traveller confidence 
When trusted travel tech company, Amadeus, asked 6,000 travellers what would boost their confidence as they returned to travel, a whopping 84% said technology. And guess what? Mobile apps offering on-trip notifications and alerts came in at the top of the list. 
Good thing, then, that the Melon app does all this and more. It uses a blend of artificial intelligence and integrated travel consultant support to keep travellers informed and in the know at all times. Bye-bye uncertainty. From flight updates and gate changes to important travel alerts, it's never been easier to update your travellers when they're on the move. 
2. On-the-go communication 
Of course, communication is a two-way street. And Melon's 24/7 chat functionality (available across all devices) makes it really easy for your travellers to get in touch if they ever need to—with instant support just a tap or call away.  
A handy chatbot sorts out straightforward queries, while travellers can also opt to be connected to a dedicated travel expert (aka the reassuring human on the other end of the line) whenever they need to. No call centres here, just real support, 24/7. 
3. Traveller tracking 
While your travellers want to be kept up to speed, your travel managers want to know exactly where their travellers are at any given moment. This includes easy access to 'real time' data regarding a traveller's whereabouts and on-the-ground risk conditions. 
With Melon's customized, easy-to-use health and safety dashboards you'll be able to see where in the world your travellers are (including ETAs and accommodation information) so you can keep in touch—or bring them home. 
4. COVID updates 
Melon's Sherpa-powered COVID-19 dashboard is next level. Imagine risk maps, flash alerts, health ratings, current country-by-country caseloads and much, much more. You'll also be able to access local restrictions and up-to-date entry and testing requirements. 
It's important because while COVID might seem like a distant memory, COVID regulations still look very different around the world. A quick look at Corporate Traveller's COVID dashboard will answer all your questions – and put your mind at ease.  
5. Health and wellbeing 
An important aspect of duty of care is traveller wellbeing. Melon allows you to take a closer look at your company's trips and travel behaviour. For example, is one traveller carrying the load when it comes to long-haul flights, early mornings or the dreaded 'red-eye'? Make sure your travellers aren't regularly losing sleep while traveling—or spending too much time away from home. 
By analyzing current, future and historic trips (thanks Melon!) you'll be able to manage your team's stress and wellbeing, which can only lead to happier travellers and more productive, successful trips. 
The power of technology is changing the very nature of corporate travel. For business travellers today, 24/7 availability and support is not just a convenience, it is a necessity. Travel managers want access to seamless pre-trip approval, booking options, profile management, traveller tracking, travel alerts and reporting. Melon's end-to-end solution puts people, information, innovation and safe, responsible travel at the heart of your travel program.