Skip to main content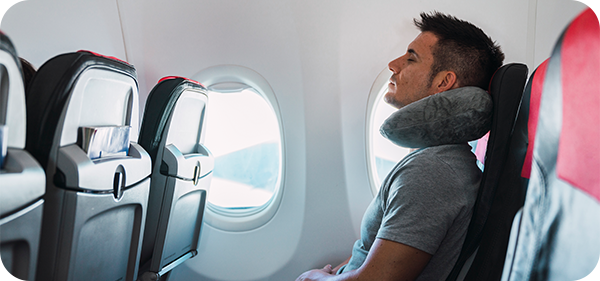 A guide to business travel: economy classes explained. 
When booking business travel, economy is where most will find themselves – what most don't know? It pays to know the economics of economy class. We know the ins and outs of economy, so read on and decide for yourself what to spend your money on.
Basic as it comes.
If you're looking for savings over comfort, then a basic economy fare is for you. Be warned, you basically get just the seat. Refunds, changes, baggage allowance and even earning miles will be off the table, although some can be bought for a higher fee than normal. Fancy picking your own seat? Forget about it.  A word to the wise? Only book basic economy if there's no other choice.
Standard is better.
The grass is 'a bit greener' on the other side when you're not in basic economy for business travel.  Changes can be made for a fee, stand-by and same-day changes may be offered for free or with a fee and seats can be booked for a nominal price. Checked-bags and carry on are an included luxury.
FLEXibility
If basic economy for business travel is all about savings, then flex fares are all about comfort and getting bang for your buck. Forget the dreaded middle seat with seat selection included in your fare. Changes and standby are usually free along with checked bags and you'll score 100% frequent flyer miles. If you're looking to hit that next tier through business travel, economy flex fare is worth the splurge.
Don't get wedged in the middle seat holding your carry-on for a 5-hour flight. We'll help you find the right economy fare.
Sandy Pineau, one of our Travel Managers in YVR, makes the following suggestion:  "I avoid Basic fares at all costs....in fact, I never put my clients on a Basic fare because they're just too restrictive. Most travellers are booked in Standard but I also have a lot of clients who I book in Flex or above. Certain travellers have a higher need for last-minute changes so Flex fares make more sense. Plus, Flex fares also help to keep a passenger's airline status which is crucial. The sooner they get to a higher level of airline status, the more comfortable they'll be on their future flights."
Still have questions about fares?
We have the answers. Reach out today!