Skip to main content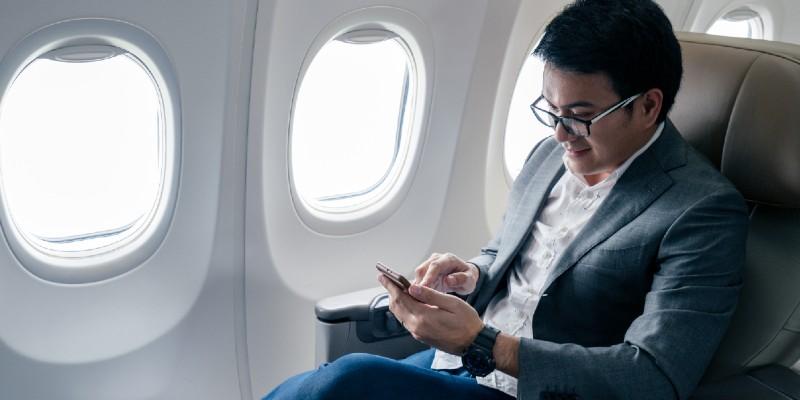 The World's Best Long-Haul Commercial Aircrafts
What influences your airline choice? Cost? Timing? Maybe your loyalty memberships? Whatever springs to mind first it's probably not the type of aircraft that's being used, unless you're a real #avgeek. But if you're flying long-haul for business, it's worth thinking about.
New aircraft come into service regularly. They're designed to make longer flights more comfortable with more legroom and better air filtration. Modern aircraft have quieter engines and are better for the environment too. Older models retire, destined for aviation museums, aircraft graveyards or sometimes even converted into hotels.
Even if you have no interest in plane spotting, the aircraft you step on will make a difference to your trip. More comfort equals more rest and productive trips.
Aircraft currently in service
In 2022, CH-Aviation's report found 23,513 commercial aircraft in active service. The picture in 2020 and 2021 cannot be easily compared as so many aircraft were grounded and stored when COVID-19 halted many flight operations.
At time of this article's update in November 2023, airlines are switching up their aircraft fleets due to the impact of the COVID-19 pandemic.
Typically, the aircraft most popular for long-haul flights are:
Boeing 747 (production ended in 2022)

Boeing 777

Boeing 787 Dreamliner

Airbus A320

Airbus A350

Airbus A380 (production ended in 2020)
Aircraft lowdown
BOEING 787 DREAMLINER
Comfort is priority for the Dreamliner. It's actually the aircraft chosen by Qantas for the 15-hour, 35-minute flight between Sydney and Vancouver. Boeing's particularly proud of the 787's fuel efficiency. Combined with the composite materials used to make the planes themselves, it's one of the most economic and energy-saving aircraft in the skies.
Key stats: 
First commercial flight: 2011

Seats: 242-335 passengers

Operated by: Air Canada, British Airways, Etihad Airways, Qatar Airways, United Airlines
Features designed to refresh and leave you jet-lag free include:
Improved air conditioning and filtration to regulate cabin temperature

Reduced engine noise

Soft LED lighting

Windows 65% larger than the standard and dimmable at the touch of a button
AIRBUS A350
A direct competitor to the Dreamliner. The Airbus A350 feels more spacious due to its high ceilings, wide seats and straight walls. A quieter engine and ambient lighting are similar features to the Dreamliner but the A350 boasts high air quality. Unlike the 787, the windows on this aircraft are pull down, so it gets pretty dark when the lights go out.
Slight snag if you're after a luxury experience: most A350s don't have First Class.
First commercial flight: 2015

Seats: 280-366 passengers

Operated by: Cathay Pacific, Lufthansa, Qatar Airways, Singapore Airlines
Fuel-efficient measures include:
Cost-effective and weight-saving material in the wings and fuselage

Wing design influenced from birds to reduce drag and reduce fuel consumption
AIRBUS A380
The double decker. Still the largest commercial plane in use.
First commercial flight: 2007

Seats: 525-830 passengers

Operated by: British Airways, Emirates, Etihad Airways, Qantas, Singapore Airlines
All that space means airlines can flex their design muscle.
Air France:

La Première cabin resembles an exclusive members lounge

Emirates: onboard bar, lounges, chefs and spa showers. 

Etihad Airways: 125-square-foot apartments known as The Residence with a lounge, en-suite shower room, double bedroom and personal butler.

Qantas: Skybeds in Business Class

Qatar Airways:

First Class and Business bar 
These swanky additions do come at a cost, pushing the per person carbon footprint higher than the Dreamliner and A350. The A380 is a quiet and surprisingly stable aircraft for its size so on a good day you'll barely notice you're in flight. It's quick too; managing London to Singapore in 14 hours and 10 minutes with British Airways.  
So what's the best?
For complete luxury and comfort nothing beats First or Business Class seats on the A380. Or Etihad's The Residence, if you can stretch that far.
If you're on a tighter budget or not as luxury-focused, the A350 is just as comfortable in terms of noise, light and air quality, even in Economy.
If you want a killer view from the window seat then it has to be the Dreamliner with its bigger, auto-dimmable windows.
Our travel experts know everything there is to know about flights. Let's talk