Skip to main content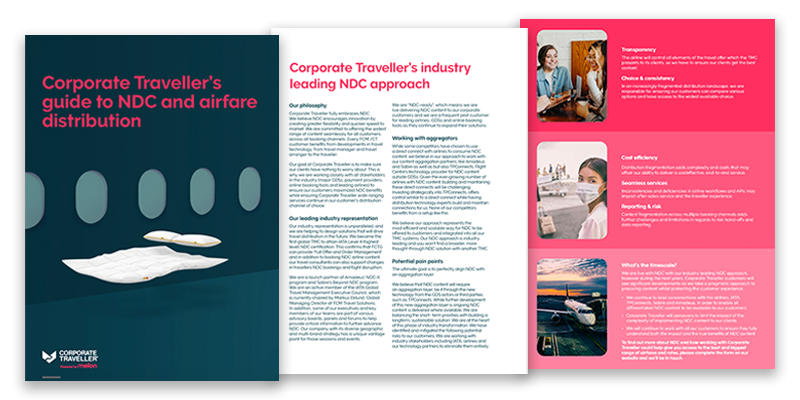 NDC, GDS, what are those?
When it comes to travel, there are a tonne of options for booking flights. The question is, how do you navigate it all to find the best routes and rates for you?!
Let us break it down for you. To book travel, the travel industry uses the Global Distribution Systems (GDSs), which collect content, combines airline schedules, fares and availability to make them easily accessible to travel agents. GDS also aggregates hotel and car content.
In this guide, we dive into the history of GDS, how they work and the way of the future, New Distribution Capability (NDC).
Guide to NDC and airfare distribution
It sounds techy but don't worry. We're not delving into the coding and how to book - that's our arena. 
This is the wider context, the background. Back to how the internet changed the travel industry and what this NDC thing means. Why using a TMC is important when it comes to NDC and an indication of the projects we're involved in through being part of Flight Centre Travel Group. 
Get clued up on NDC. Download the guide today