Skip to main content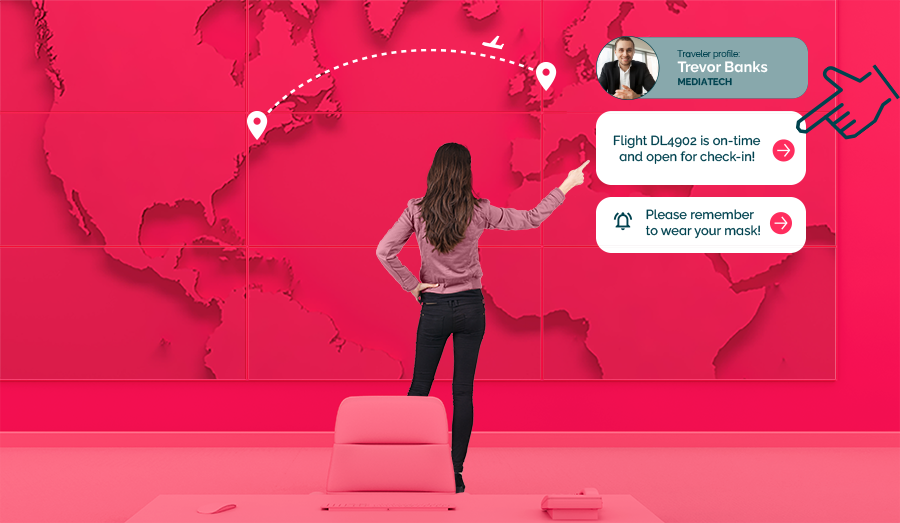 Things to remember when you hit the road 
There are lots of reasons to be excited about getting back out into the world. Less time stuck to our screens. Fewer meetings interrupted by IT meltdowns. More opportunities to talk in person, not just over Wi-Fi. While we'll miss the cat cameos and custom backgrounds, many of us are ready for a bit more human connection. 
At the same time, this new-found freedom requires a higher level of care and responsibility. Experience shows we have to be prepared for (sometimes sudden) change. We have to be more alert to real and potential risks. And we have to know we've got support, ready and waiting, when we need it most. 
As a leader, there are steps you can take to embrace this new reality, making the most of the positives and mitigating any potential problems. As your business gets back on the road, we've got some tips to help you and your teams travel safer. 
Choose a platform your people want to get on 
The key to keeping your team protected is to find a travel platform that works – not just for one part of your business, but for everyone. A good platform keeps you, your travellers, your bookers and your team in sync. That is, so long as everyone likes it enough to use it.  
If your teams switch off due to poor user experience, all the benefits and potential safeguards that come with a great travel platform are lost. That's why we built Melon. Designed with people in mind, it delivers an experience that matches what you'd expect from an SME-focused travel company. 
Make sure it has live health and safety updates 
In this brave new world, getting info fast is essential. But, with a whirlwind of regulations and changing conditions to keep up with, it's easy to find your head spinning. Your travel provider can make sense of all that for you. While they supply you with the need-to-know details, you can stay focused on the big picture – or that next big meeting. 
A powerful travel platform makes this process even simpler. Today, we're used to getting alerts immediately, on mobile or desktop, in language we can instantly understand. Melon puts this process into action, using Crisis24 and Sherpa integration to give you the latest health and safety insights, stat. 
Keep your people connected 
Of course, technology is only half the story. In moments of real difficulty, a point of human contact can make all the difference.  
With many business travel program coming out of hibernation, now is a critical time to make sure your team's contact details are up-to-date. From various mobile numbers to new next-of-kin, chances are, things have changed. The last thing you want is a team member getting left out of the loop, especially while they're out of the office.  
It's just as important to make sure that, when your people need help, they can reach out to a real-life person. For example, with Melon, we enable clients to contact our travel experts, wherever and however they wish. A friendly, knowledgeable voice can be decisive in a crisis, whether it's a mini or major one.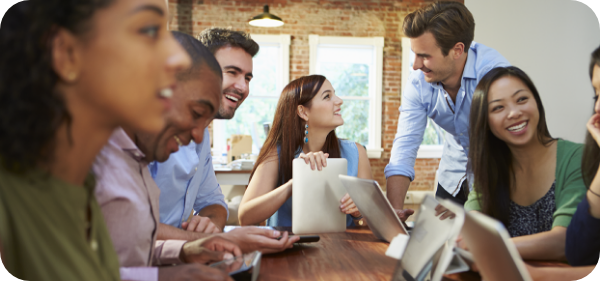 The bottom line 
To get the care they need, people have to feel connected. But they have to be connected too. 
That's the key to adapting in our new business travel environment. The stronger the links you create with your team, the better you can bring your business and others together. 
You don't have to go it alone. Chat to us today.