Skip to main content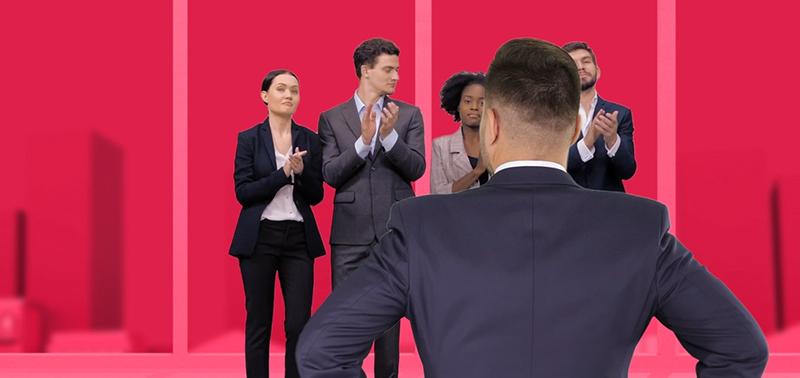 3 ways to work your travel program outside the box
Corporate travel can often be looked at as a necessary evil—an unavoidable cost of doing business. But what if we told you that your corporate travel program could be a secret weapon, helping you to close deals, retain top talent, and boost your bottom line?
By leveraging your corporate travel program strategically, you can reap all sorts of benefits for your business.
1. Use your travel program as a tool to close deals
Business travel is a powerful tool for closing big deals. When negotiating with a potential client, offer to fly them out to see your facilities, meet your team, or offer to come to them and give them a chance to introduce you to their team. Chances are they'll be impressed by your organization's initiative and the fact that you're willing to go the extra mile (literally!) to win their business.
2. Use it as a tool to retain (or gain) top talent
Your employees are your most valuable asset, and with the hiring climate as tricky as it's been lately, finding ways to attract top talent is crucial. It's important to do whatever you can to keep your existing team happy and engaged while standing apart from the crowd.
One way to do this is by offering opportunities for leisure travel. It doesn't have to cost an arm and a leg to offer an extra night or two in exchange for their hard work (we'll show you how). Employees who feel they have room to grow and develop within your company are more likely to stick around—and less likely to jump ship at the first opportunity.
A few things to think about when considering traveller wellbeing: number of connections, hotel options and accessibility, risk potential at various destinations, ground transport, etc.  
3. Use it as a tool to boost your bottom line
When you work with the right partner, corporate travel can actually save your company money. Working with a TMC gives you access to discounts or negotiated rates on airfare, hotels, and car-hire savings that can add up quickly. Whether it's cost, flexibility, or choice that you need, Corporate Traveller can deliver. After all, we specialize in helping SME businesses get the most out of their travel.
On top of that, we can help you understand how you're currently spending your travel budget, where there's room for improvement, and how to get the most out of your $$$ . With our robust reporting suite, you'll have the visibility you need to make better travel choices.
How do you know when your travel program is working for you?
When your business travel program is really working for you, you should feel a huge weight come off your shoulders.
That means...
...you've got the support you need from real-life people.
...you're accessing technology that helps you stay on top of your travel program and gives the insight and reports you need.
...your people have the tools they need to book, manage, and receive alerts while on the road.
...your team is travelling happier, healthier, and safer than ever before.
...you've got a handle on your travel spending and know where your money is going.
...you're saving time, money, and a whole lot of stress.
...it keeps in mind your goals around sustainability and makes it easy for travellers to choose options that help achieve those goals.
If you've ever felt like you're spending too much on business travel and not getting the results you want, we'd love to help. With a bit of strategic thinking, we can help you make your travel budget work harder for you.
Ready to make it count? Let's chat.

You may also be interested in...