Skip to main content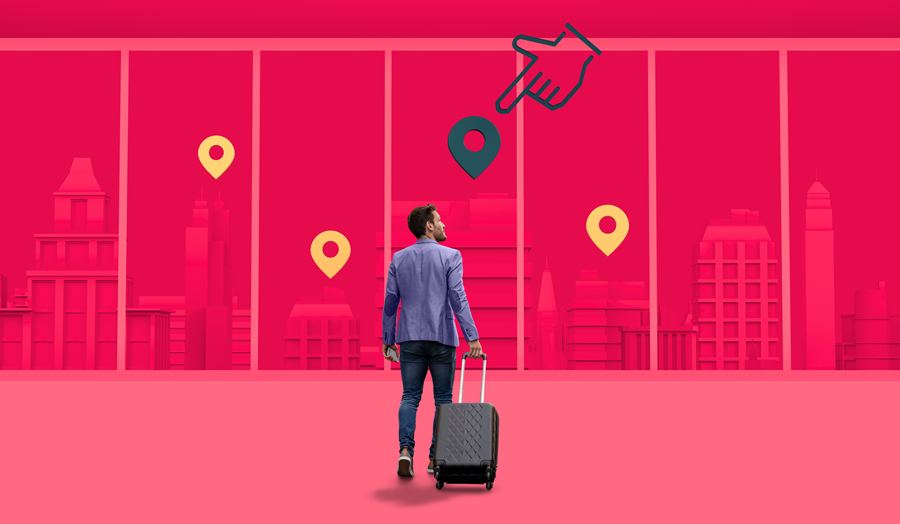 Five ways Melon's powerful user experience saves you time and money 
Two big factors make business boom: time and money. The more you have of one, the more you can make of the other. The more you save here, the more you can spend there. And in this new, not-so-normal environment, that's more important than ever. 
By upgrading your business travel program, you can make the most of these seriously precious resources. That means more time and money in the bank. It also means more agile teams, from travellers to bookers to managers.  To get the most bang for your buck and tick for your tock, you need a travel platform (and partner) that can do the hard work for you. An intuitive, dynamic and intelligent system means you can hit the ground running – and keep things that way. 
To put it simply, a tailored travel solution boosts efficiency. When you leave the stress to us, you can spend more time focusing on what matters – and less hard-earned cash on poorly-chosen options. Melon turns this theory into practice, helping you save time and money, in five unique ways. Each is an example of how tech – driven by human intelligence and travel expertise – can speed-up, streamline (and create savings for) travel programs. 
1. Smarter sorting 
Melon lets you create specific rules for your travel program, based on the needs of your business and travellers. That means it can present your ideal options, instantly, without bookers having to waste time wading through pages of 'not quite right' selections. 
2. Recommended spend 
Melon also takes your budget into account. It calculates your recommended spend on things like hotels and flights, then picks options accordingly. That equals a lot less time poring over spreadsheets. It also means better savings. 
3. Bigger choices 
Melon delivers unique travel options that other providers can't or won't. This includes choices like low-cost carriers, rail fares and car rental. Not only do these save you money – they also help you meet the preferences of even the pickiest travellers.  
4. Exclusive rates 
Melon is designed and supported by our own travel experts. We negotiate the best rates. You get the benefits. These rates have an instant impact on bottom line. They also mean more time saved that could have been spent searching for the lowest-cost options. 
5. Chat support, wherever, whenever. 
One of the biggest time sinks is sitting around waiting for help. This can lead to frustration – and costly bad decisions. Melon solves that problem by making sure help is always on hand. We're always only a tap or call away. 
The bottom line 
Together, these features turn Melon into a launchpad: for greater savings, bigger efficiencies, and more satisfied teams. They also show the measurable difference that a platform, built around customers and designed to solve problems, can make. 
No trickery here, there's real value in tech applied properly. We'll get your top choices, sorted. You get your business on the move. 
Find out what you're missing. Book a demo to see how Melon will take your business travel to the next level.