Skip to main content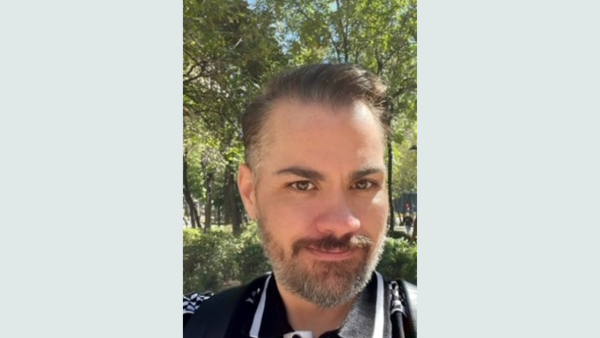 When the return to work feels like coming home
When I applied at Corporate Traveler Stage & Screen, I had been laid off from a job with an airline. I had been off for a few months, was living in LA at the time, and I wasn't sure if it was a lifestyle I was going to like, but thought it was worth a shot.
I interviewed with the two team leaders, and as cheesy as it sounds, it wasn't much of an interview, it was more like 3 friends just hanging out and talking. It was really laid back and comfortable, and I actually forgot that I was applying for a job! It was my birthday when I got the call that they wanted to move forward with me, which was honestly the most amazing birthday gift.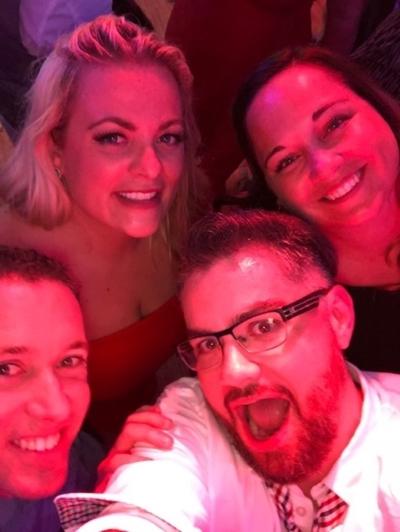 My first week was a bit of a slower week for the business, so I was able to spend it getting to know the team and my surroundings, and the team I was on was just such a great fit. I quickly became close with everybody, and it felt like a match made in heaven. Over the next few months, the team was doing really well and was in the running for the Global top transfer award at the annual Global Gathering.
My first introduction to what I like to call "Flight Centre After-Hours" was at the national ball in Washington, DC. It was like nothing I had ever experienced with a company before. I felt like, "This is insane, this company is off the hook!". My team and team leader were like, "if you think you had a great time at national, just wait for Global. Multiply the time you had by 10." And they were totally right.
The next week we went to Honolulu for Global Gathering, and I almost felt bad being there because I was new and hadn't really contributed much at that point. I was there as an almost technicality, but you know what? When I came back from that I was super motivated to get to the next one. I had a taste for it, and I wanted more!
I moved to Dallas and was transferred to the New York Stage & Screen office, but then COVID-19 hit and I was one of the people that was furloughed. I didn't work for almost 2 years, and it was so frustrating because I really missed my team, I really missed the familiarity. It was really difficult to find work, and eventually I took a job with a competing company. I knew it wouldn't be like it was working at FCTG, but I really needed to work.
After a couple of weeks, I realized it just wasn't what I was used to, it wasn't what I wanted, and when I started looking again, I saw that Stage & Screen was going to be hiring again. By now they'd been absorbed into Corporate Traveler Stage, Screen & Sports, and my original team was absorbed by another team.  It would be a totally fresh start, but I knew it was what I wanted.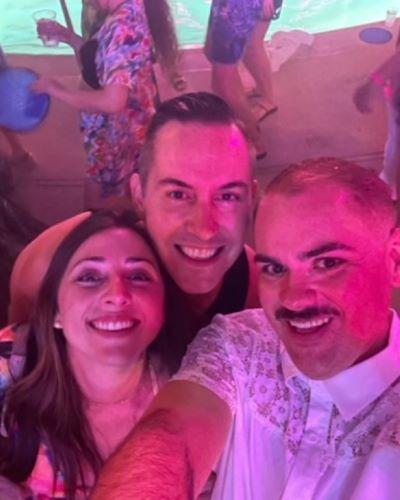 It honestly felt strange to be applying for a job I'd already done, with many of the same faces I'd previously worked for, but the process was pretty great. Within 48 hours I had an offer, and here I am. It's been 1 year since I've been back, and it felt like coming home. I just love working for this company, I love this job. I'm very passionate about it, and I love talking to people about my experience.
The pandemic could have forced me to find another job, and not look back. Being furloughed can be really hard on someone, but the fact that Corporate Traveler welcomed me back with open arms says so much. I feel like I'm a lifer here (and not in a bad way). This company has helped me through some really difficult and dark times of my life, and has allowed me the time I needed to get things back in order. That support means the world.
In the six years I've been with the company, I've seen the trajectory of other peoples' career paths and it's pretty incredible. In six years, people I know have gone from being travel consultants to vice presidents! It's insane. The fact that the company nurtures you and helps you develop into these advanced roles, it says a lot.
It's been a year back and I'm still loving it. I've built a portfolio of clients that are mine, and I'm providing a level of service I'm really proud of. I've built some long term goals and am also working towards making it to Global Gathering in Bali next year! Looking back at the few months I spent working with a competitor, I was able to see that the grass isn't always greener on the other side. The grass is pretty green over here!
Kelly Barncastle is an Account Manager with Corporate Traveler Stage, Screen & Sports, based out of New York.
Hey there! We're Corporate Traveller!
You've probably landed on this page because you're just as passionate about travel as we are, and we bet you want to help people travel safer, faster, more efficiently, sustainably and just a hell of lot better. If we're right, we'd love to meet you!