Skip to main content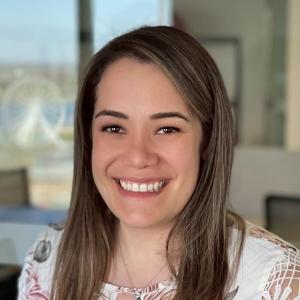 When One Gap Year Turns to Eight
Bianca Rangel moved to Montreal from Brazil in 2014 and she was committed to staying in the travel industry, the only roadblock?
She didn't speak French. 
When Bianca came to Montreal from Sao Paulo, Brazil in 2014, she was committed to learning English and experiencing all that life in Canada had to offer. Soon after she met her husband, and began to see a future living here, so in 2015, she began searching for work in the travel industry. Bianca was committed to staying in the industry which she knew and loved, but there was one roadblock - she didn't speak French.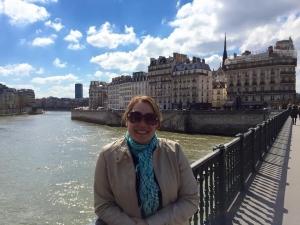 Switching gears
After applying and interviewing for several jobs at travel agencies without a win, Bianca decided to switch gears and dive into a completely different industry - the healthcare industry. For the next 7 years, Bianca worked taking care of the elderly, learned French, got married, and started a family. 
Fast forward to 2022, Bianca was not confident that her experience in the business travel industry at CWT Brazil, and Flytour 8 years ago would still be considered valuable.
By now she could apply her language skills in English, French, and Portuguese, so she decided to try again. She pulled up LinkedIn and began searching for travel consultant positions. She quickly came across Flight Centre Travel Group's Corporate Traveller job posting for Travel Managers. 
Too good to be true, or is it?
As she read the job post, it seemed almost too good to be true. The salary looked great, the perks even better, and the job description was perfect for her.  But it wasn't a company she had heard of before, so she checked with her Australia-based sister, who assured her the company was huge! So, with some uncertainty that her experience was still relevant, she applied. 
When Bianca received the call for an interview, she was surprised. As she spoke to the recruiting team in the first interview, then the operation manager in the second, she knew there was a real possibility that the job was hers. And, when the offer came, she was thrilled. She did it. She was back in the industry.
Bianca has now been with Corporate Traveller since January 2022, and when asked about her experience she said, "What I like about the company is that even though I'm new, I don't feel like I am less important. Everyone has been there for years, and I don't feel less than anyone else." She added, "I always feel like because I'm not from here that people are going to look at me differently, but it's totally the opposite. I like that, at least where I am, everyone is from different places and I don't feel like the only one not born here."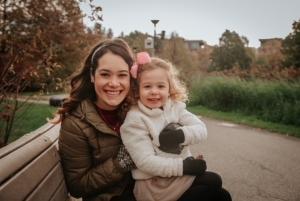 It's not about the dollar signs (but it helps)
As a working parent, it's also super important for Bianca to have balance. With the support of her team, she has been able to maintain that balance to be able to pick her daughter up from daycare and establish a routine, as well as be there for her clients when emergencies arise. "For me, not everything is about a big salary. I like how the company shows that my work is valued. They show me with my salary, but it also shows in different ways."
Looking ahead to the future, Bianca's goals are to build on her abilities and grow in her role, and one day possibly be a team leader. She said, "I can see that we have a lot of opportunities. If not as a team leader, the ticketing centre, the Melon support team, we can go anywhere. And what's good is that the company looks internally, so when a position comes up, we are priority."
Want to learn more about working for the most progressive Travel Management Company in the world?
We'd love to chat! Fill out this form and one of our team will reach out. We can't wait to meet you!