Skip to main content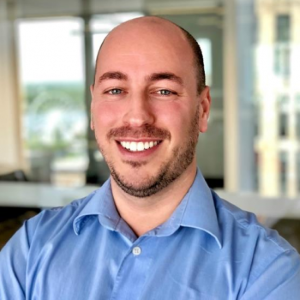 When Loving What You Do Drives Your Development
"When I think about development in the sense of work, it can look different for a lot of people. Development for me was holding steadfast to loving what I do above all else."
I've been very fortunate to have spent the majority of my professional life loving what I do. I graduated university with a degree in Biology, but left thinking, "Now what?" I had always had the desire to travel, and I'd spent years working in summer camps, so I knew I enjoyed working with kids, too. I eventually took a job with Disney Cruise Lines in the kid's club, and honestly, it was the best time! I was onto something; this was how I wanted to live.
For the next 16 years, I worked up the ranks running entertainment on cruise lines, and essentially living at sea. It was the time of my life. I'd reached the peak of my role, had travelled all over the world, met the most amazing people, and was really living the dream! When my position was made redundant, I wasn't really sure where to go, so I returned home to Montreal and took a teaching position.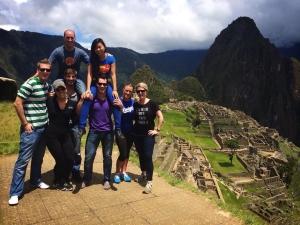 Teaching can be an extremely rewarding career, but I knew something was missing and that it wasn't something I wanted to do long term. I wanted the stability of a job on land, but the opportunity to keep travelling, the livelihood of working in entertainment, and then I found it…a job with Corporate Traveller's Stage, Screen, and Sports division. It was travel and entertainment, and the fact that it is an Australian company was so in line and similar to the cruise ship vibe.
What I loved immediately about Corporate Traveller, was this amalgamation of all the things I loved about working on cruise ships , which for me, was a huge bonus. There was the buzz nights, Global Ball, fam trip opportunities, team building events. It's the kind of place where your friends are your colleagues, and your colleagues are your friends.
When the COVID-19 pandemic started in March 2020, it wasn't long before my position was placed on hold, and then in November 2020, made redundant. The company assured me they would contact me when the time came to welcome their teams back, and I knew when that time came, I'd jump at the chance. I was quickly contacted by the principal of the school I taught at previously, and offered a position for the next year. My time back as a teacher really reinforced that I didn't see a future in that role, and a year later, the opportunity came. Corporate Traveller kept their word.
So, here I am. I returned as a travel manager, and I can honestly say, I'm so happy. The thing about this company is that your coworkers become great friends. You celebrate your successes together, support each other, and there's this sense of equality amongst everyone. Whether you have experience with GDS systems, or you've been to 103 countries, your experience, your skills, are all valued. My mind is always challenged, and even people on my team that have been here for 12 years are still learning new things.
When I think about my brightness of future with Corporate Traveller, I know that at some point I want to move up to a future team leader, and eventually a team leader, then who knows? My leaders recognized my potential to be a leader early on and supported that by sending me for leadership training in Toronto prior to the start of the pandemic. Now that I'm back, I definitely look forward to the opportunities that are to come. The opportunities for development are great, and what's amazing about the Flight Centre Travel Group is that they really do live up to the idea of promoting from within. For me, it's just the beginning…
Rob Loeub is a Travel Manager with Corporate Traveller based out of Montreal, Quebec.
Hey there! We're Corporate Traveller!
You've probably landed on this page because you're just as passionate about travel as we are, and we bet you want to help people travel safer, faster, more efficiently, sustainably and just a hell of lot better. If we're right, we'd love to meet you!