Skip to main content
Flight Centre Talks Indigenous Tourism with Jason Picard-Binet of ITAC
On Canada's first official National Day of Truth & Reconciliation, we want to amplify Indigenous voices in our industry.
Flight Centre Travel Group Americas' Diversity Ambassador, Mpuuga Rwabutara, chatted with Jason Picard-Binet from the Indigenous Tourism Association of Canada (ITAC) about Indigenous tourism in Canada, reconciliation actions, and more.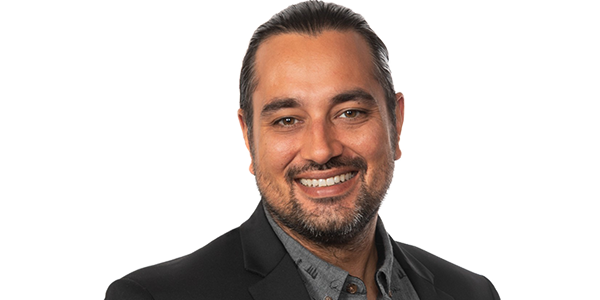 Mpuuga: "Can you share with us the significance of the role that ITAC plays within the tourism industry?" 
Jason: "ITAC started from the ground up in 2017 and we became the national organization in charge of promoting, developing, and leading the Indigenous tourism industry across the country. Our role is to help communities and entrepreneurs to start up their businesses and become what we call export-ready businesses.  
"We believe (and I hope the government believes as well, because they're partnering with us) that tourism is a very good way of getting back our culture, our history, and sharing with the world while being economically sufficient. There's not a lot of industries that can do that."  
Mpuuga: "What does the National Day for Truth and Reconciliation mean to you?" 
Jason: "It's an important day for Indigenous people and for our association because the Indigenous Tourism Association of Canada is really helping Indigenous communities to move forward and to create good things out of that bad history and also be there to educate the travellers about the reality of Indigenous people in Canada. 
"On a personal level, too, it's a very important day. The discovery of lost children in the last year has been hard on many communities. My mom is a personal residential school survivor. It's been tough on her to see that some of her fellow [peers] never made it back home. It's an important day for Canadians to understand why there are still a lot of challenges to Indigenous communities compared to the rest of Canadian society. 
"It's more than time to talk about it and share that history so that people can understand why there's so much effort these days to bring Indigenous communities to the same economic level as the rest of Canada."  
Mpuuga: What has the general reaction been like amongst your coworkers at ITAC during a very distressing year for the Indigenous community?  
Jason: "On a tourism level, like the rest of the world, we've been heavily impacted by COVID-19. Back in the day, Indigenous tourism was focusing mostly on international travellers. So, when our borders closed and everything shut down, it's been a challenge to pivot our marketing to domestic travellers. Based on our last research, we realized that domestic travellers are interested in Indigenous tourism, but they don't know anything about us, and they don't know how to find us.  
"Plus, for experiences in the Northwest Territories, Nunavut, and Yukon, it's been very hard. Many of those communities have been shut down since March 2019. Even though they've received help here and there from the government, keeping afloat with nobody coming in for close to two years – it's a huge challenge.  
"Previous to COVID-19, we had over 1800 businesses. Our impact on the GDP was $1.7 billion. There were over 35,000 Indigenous employees in those businesses. Now the reality on the ground is way different than that. I think it's time for the whole tourism industry to elevate each other and work hand in hand if we want to get out of this crisis. Hopefully with the help of the government and the help of the industry when things get back to normal, we'll be able to save some of those businesses." 
Mpuuga: What are some suggestions for how we can educate ourselves about National Truth & Reconciliation Day and beyond, and what steps we should to take ensure commitment, take action and promote awareness?  
Jason: "I'm inviting everyone to subscribe to the National Centre for Truth & Reconciliation newsletter for tips for becoming an ally for Indigenous people and industries. 
"Wear an orange shirt. It was established in 2013 to raise awareness of the major effect residential schools have on Indigenous communities.
"There are 94 calls to action in the Truth and Reconciliation report, and I invite you to read some of them. It's not the most exciting document, but it's important to understand the calls to action and to work together to push every organization towards helping Indigenous communities.
"Support us as an industry. We have a lot of exciting experiences about Indigenous cultures. You can understand our reality by visiting us and walking in our moccasins. For example, we have an Indigenous community in northeast British Columbia that has converted its residential school into a golf course with a hotel, a museum, a restaurant. We have examples like that all over the country. It's more than time to talk about it, and travel can encourage [conversation].
"Learn to properly acknowledge the land you live on. It'll be interesting for you to understand and acknowledge." 
Mpuuga: A lot of people are becoming more familiar with land acknowledgement. Can you explain the importance?  
Jason: "I think it's a little action that represents a lot for Indigenous people. Indigenous people are proud of who they are and of what is their land (Note, I'm not saying what was their land, but what is their land, because most of those lands are unceded lands. And the recognition of those lands as unceded is something very important on the political side of things). It's a very small action, and it's easy to do." 
Mpuuga: What do you think other travel companies can learn from ITAC and the work you're doing now?  
Jason: "A lot of things! One of the challenges we have in the coming years is cultural appropriation. Unfortunately, there are a lot of businesses that are not really Indigenous, and now that we're talking about Indigenous cultures, they're switching their programs into some kind of Indigenous program, and this is something that you have to be cautious about. Working with ITAC makes sure that the businesses you're supporting are at least 51% Indigenous-owned. To become an ITAC member, you must prove your Indigenous ownership." 
Mpuuga: Can you share with us your top three Indigenous tourism experiences in Canada?  
Jason: "Only three?! I have so much more than three, but if I have to pick: on the West Coast, Moccasin Trail, based in Okanagan Valley is managed by two Indigenous guys that are fully motivated by promoting their culture. They offer canoe excursions, treks, and hikes in the valley. They also have a new 5-day trip to discover all kinds of Indigenous experiences in the Valley from museums to wineries.  
"Up North, Joe Bailey manages a business called North Star Adventures. He's an aurora hunter. What he's doing is based on his traditional knowledge shared from his great grandmother. He can predict where the northern lights will be at their best. He drives you around the Yellowknife area and Great Slave Lake area where you can watch the famous northern lights in the northern lights capital, Northwest Territories. In the summertime, you can have canoe camping, multi-night activities, and fishing experiences. Joe is very close to his Dene culture so along the way, he will always teach you how the Dene people have created an understanding of the land. Spending a week with Joe is absolutely fantastic.  
"As for Eastern Canada, I'll cheer for my community: Huron-Wendat. I am from Wendake, the Indigenous community located 15 minutes from Quebec City. The nation invested over $50 million in tourism over the last 10 years. They've created all kinds of different experiences, but the top one is Hotel-Musée Premières Nations.  It's all riverfront, very relaxing, and it's all been designed by different Indigenous artists. It's connected to a museum and LA TRAITE restaurant, which is considered by many food critics to be one of the top 5 restaurants in the Quebec City area. They're cooking First Nations-inspired gastronomy, and they span all the traditional spices that you and I have in our kitchen to really work with the forest. Take some roots and buds and leaves and mushrooms and bring them back to the table. It's a pretty neat food experience!" 
To learn more about the Indigenous Tourism Association of Canada, visit DestinationIndigenous.ca.  
Interested to know more? Let's talk