Skip to main content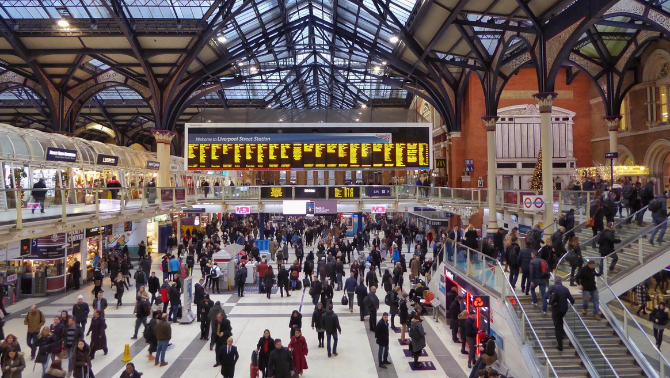 Corporate Traveller forecasts travel and business trends to emerge in 2023
The business sector across the globe has driven the resurgence in both travel and events in 2022 as it resumed face-to-face meetings, conferences, and saw a return to critical networking activity.
Tom Walley, Global Managing Director at Corporate Traveller, the flagship SME travel management division of Flight Centre Travel Group, says the 2022 travel recovery is paving the way for emerging trends in both business and travel and offers seven forecasts for the SME market in 2023 and beyond
Flight Centre's corporate divisions, including Corporate Traveller, recovered healthily in the 2022 financial year, and things have got off to a flying start in the business travel world in this financial year, with a record Q1 TTV contribution of $2.6 billion – 184 per cent year-on-year growth. From next calendar year, I'm forecasting the business travel industry will continue capitalizing on its post-COVID growth and success as businesses and their employees gain more confidence to return to the office and the skies. The travel journey will become more digitized and new industry partnerships will emerge to improve and expand the choices available to travellers.
Tom analyzed emerging global trends, new travel habits among Corporate Traveller customers, and explored new technologies to forecast seven trends in global business to emerge in 2023:
1. Domestic travel costs will decrease while international costs will remain high until Chinese carriers return.
Domestic travel costs in the US have started to plateau and fall, and Walley expects the same to occur in Australia and beyond next year. Rex Airlines has helped by providing more Golden Triangle (Sydney/Melbourne/Brisbane) flights, increasing domestic competition. The return of super cheap flights by carriers such as Ryanair in Europe has also been noted and will drive further competition in that region for SMEs. More significant, however, is an anticipated fall in international travel costs. He predicts Chinese carriers will return in the first half of 2023, bringing competition back to the market. As a result, the cost of Australia-Europe and Asia routes will decrease, while Australia-US routes will be slower to fall. Walley also expects hotel and car rental capacity to increase early next year.
2. Middle management will return to the skies.
Through 2020 and 2021, business directors and essential workers have been doing most of the travelling, as businesses travelled only for essential reasons. Walley expects middle management to make a strong travel come back next year.
3. Businesses will book travel further in advance amid easing infection and restriction fears.
A global survey last month found that four percent of business travellers would limit or cancel their travel next year due to COVID risks.[1] Walley says global businesses will also no longer regard COVID as a top travel concern. Fears of infection risks and Government restrictions will continue to drop. As a result, he says more businesses will book their travel well in advance. "We are beginning to see businesses booking travel 40 days in advance – from 30 days during the height of the pandemic – as a result of improved confidence and a way to reduce travel costs."
4. 'Work from anywhere' policies will increase.
As the tight labor market continues, Walley predicts more companies will offer 'work from anywhere' policies to retain people. This will motivate more executives to take working holidays. Travelling to meet and build rapport with other team members will be offered by businesses to improve employee relationships, morale, and retention. One company doing this well is eCommerce platform Shopify, which offers remote working with programs that foster in-person connection and team building. Its 'Destination90' program allows staff to work from any location for 90 consecutive days and encourages them to meet and work with other Shopify teams face-to-face in other cities.[2]
5. The travel journey will become more digitized.
We will be hearing 'digital ID' more frequently in 2023 in the move to protect individual identities and to help create digital, seamless services – including travel. Incoming passenger declaration cards have moved online this year, and Walley forecasts passports will be next in line to becoming digitized.
6. Travel providers will tap into the gig economy.
Walley expects more travel providers to draw on the gig economy for selected services. For instance, hotels will replace in-house dining options through food delivery partnerships, such as UberEats. It is a phenomenon he is already seeing emerge. The Little National Hotel chain, for instance, has replaced in-house dining with an UberEats partnership, offering UberEats gift cards for purchase as part of their accommodation package. Rooms are equipped with tablets, allowing guests to order in-room dining options easily, simply inputting their gift card number upon ordering.[3] Walley also expects partnerships with gig economy providers to expand to include additional perks, such as discounted or free delivery.
7. More workers will return to offices, but hybrid arrangements will remain.
Office occupancy rates in major cities lifted slightly in October in Australia to an average of 63 percent.[4] Walley anticipates occupancy rates will continue to grow but fluctuate in 2023, as more businesses return to the office full-time, for collaboration and accountability reasons, while others will maintain hybrid working arrangements with at least three days in the office – particularly as COVID variants continue to emerge. He says new flexible arrangements will be a benefit to new parents, in particular. "It's never been a better time for parents to return to the workforce and we may see more coming back earlier, as there is less of a requirement to come into the office, thus helping families save on childcare costs."