Skip to main content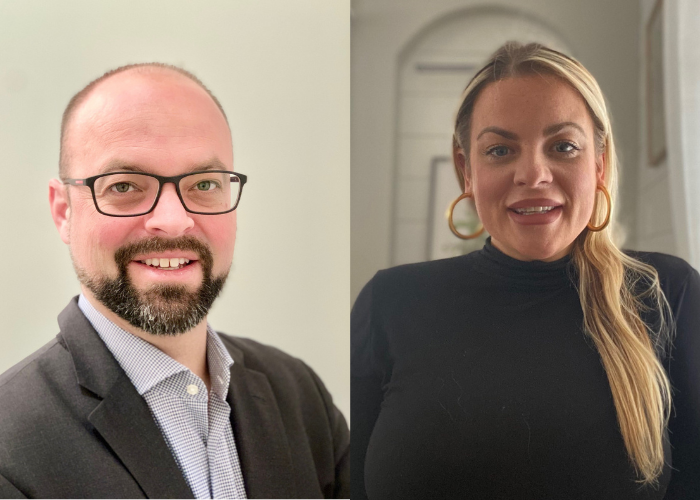 PRESS RELEASE
Corporate Traveller Announces Two New Senior Executive Roles
3rd February 2022
Corporate Traveller (CT) is pleased to announce the establishment of two new roles within the businesses' global structure. Amanda Vining has been appointed Chief Sales & Customer Officer globally, and Chris Lynes has been named President of Corporate Traveler for the Americas.
Based in Boston, Amanda will be responsible for developing scalable models to ensure that sales, retention, and growth targets are achieved across the CT business globally. She began her career as a Business Development Manager with CT, consistently achieving top sales both within the USA and globally. Her subsequent roles include Sales Team Leader, National Sales Leader and, most recently, President of Corporate Traveller USA.
Chris will be responsible for the continued evolution of the Americas regional business, in addition to developing CT's new "glocal" structure. The Toronto-based executive is a 21-year veteran of the Flight Centre Travel Group where he has held leadership roles throughout the business including Area Leader, Brand Leader, and most recently as Senior Vice President Corporate Brands in Canada.
Amanda and Chris' appointments are effective immediately, and will report jointly to Tom Walley, the newly announced Global Managing Director of Corporate Traveller, and Charlene Leiss, President of Flight Centre Travel Group, Americas.
"Over the next 24 months, Corporate Traveller has set ambitious business growth goals that reflects our considerable investment in technology and services to provide the best possible experience for our customers. With their respective strengths and exceptional industry expertise, Chris and Amanda each bring tremendous industry know-how and exceptional capabilities to these new senior positions that will prove invaluable as we propel the Corporate Traveller business forward," said Global Managing Director of Corporate Traveler Tom Walley.
"This is a truly exciting and transformational time for our business. I'm delighted to see Amanda and Chris taking the helm of such key roles established to ensure our global strategy is built to facilitate local execution of our client needs, as well as adoption of pivotal platforms like Melon into our business," said Charlene Leiss, President Flight Centre Travel Group, Americas.
"Having spent 14 and 21 years respectively as part of the Flight Centre Travel Group (FCTG), both add a depth of knowledge, a great partnership, and extensive leadership that is simply unmatched."