Skip to main content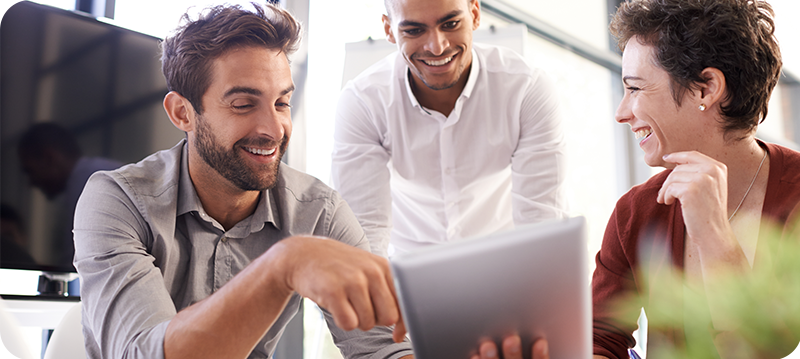 Why your company should never compromise on great service
"The key is when a customer walks away, thinking, 'Wow, I love doing business with them, and I want to tell others about the experience.'" - Shep Hyken
In the wake of what many are calling "The Great Resignation", service has never been more important and seems to be lacking across almost every industry. Whether you're in the supermarket, dining in a restaurant, visiting a retail store, or calling a toll-free number, they are short-staffed and overworked.
We all feel it
Which is why we're so committed to ensuring our clients don't. The last thing you need in your busy day is sitting on hold for hours or waiting days for a reply to your email. So, if there's one area that sets us apart from other TMCs, its our people. It's not just that they're good at their jobs, it's that they care (and they're amazing at their jobs). They listen, and they do whatever they can to wow you.
Service – The #1 Concern
It isn't revolutionary. Great service shouldn't be a "nice to have". You shouldn't have to settle for less, especially when it comes to something as important as travel. Your company needs great service, your people need to know who to call, and you need to know that they are in good hands. When your team is freed up to do the things they do best, it makes every aspect of your business more efficient, and your people happier as a result.
"Corporate Traveller provides a level of service that's both thorough and anticipatory. We're an incredibly fast-moving business and to have a partner as nimble as us managing our travel needs is invaluable."

– Caroline Roche, Chief of Staff @ Bumble.
When we surveyed our people, we found an overwhelming majority (84%) of prospective clients feel that the service is lacking in their current travel program. Whether they are handling their travel on their own or using a TMC, they are missing out on the personal touch, the attention. Great news, that's where we shine!
In recent conversations with prospective clients, our team discovered that 77% are finding DIY business travel is too complicated, while 67% need to centralise the process of managing their corporate travel.
Find out more about our service.
Some of the other pain points prospective clients have voiced to us, included:
Long hold times to make itinerary changes

Finding savings in travel spend

Convenient payment solutions

Consolidation of their travel programme

Emergency support

Understanding travel protocols/travel restrictions
DIY leaves you unsupported
For companies that are managing their own travel in-house, world events can quickly make simple bookings complicated. It might seem pretty straight forward to book a ticket and a hotel, but it could be made even easier if you've got the right team behind you. There doesn't need to be an emergency to reap the benefits of a full-service TMC. From A to B, door-to-door, we've got you.
"When you get in touch with my Expert Travel Consultant, Ed, he responds within 15 mins. If he is not there, you immediately get an email saying someone else is dealing with his clients. It's an excellent service."

– Jane, Travel Booker @ Bettys & Taylors
Need better travel services? Get in touch