Skip to main content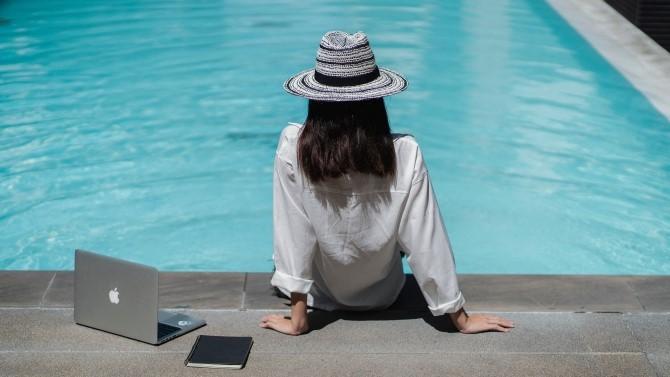 Short on leave? Here's how to rock bleisure travel this winter
Heading into the season of less-than-ideal weather or holiday stress, business travellers are looking for ways to mix a little leisure into their business trips. It makes perfect sense since you're heading that way anyway; how can you get your boss on board?
Wouldn't it be amazing to find a way to make your business travel count a little more? Enter bleisure travel. Imagine a weekend down the coast after catching up with clients in Los Angeles or spending a few days after a business meeting with friends or family in London.
"Bleisure travel is a great way to get the most out of your annual leave and save money on holiday travel costs. It's a great way to enjoy all the benefits of business travel and enjoy some leisure time before or after your trip," says Chris Lynes, President, Corporate Traveller Americas
3 inspiring ideas for bleisure trips this winter:
Add some exercise into the mix
Got a business trip planned for Vancouver? An international break may not be in your budget this year, but you can experience ski vacation vibes in stunning Whistler. Burn off the stress of your weekday meetings with a zip down the mountain or follow the snowshoeing trails through the great Canadian wilderness.
Make the most of your journey
Heading to The Six for a meeting? Take some time to detox and recharge with a visit to Grail Springs. This gorgeous nature-based retreat offers a chance to let go and focus on your mind, body, heart, and spirit. You'll feel completely refreshed for the new year and beyond with delicious, healthy meals, a therapeutic healing spa, and more. 
Consider local airports
For your weekend break, you can avoid the chaos of international terminals like Heathrow. For example, when you've completed your work to-do list in London, you could hop on a plane at London City Airport and ski in France within hours. 
Follow the money
So, how does it work? Who pays for what? Your employer likely won't be footing the bill for your bleisure trip. Generally, they'll pay for anything related to the business portion of your travel, but as soon as you transition into leisure time, you're on your own.
"Typically with bleisure travel, you can expect your employer to book flights for you to and from the destination where you will be working. Any other travel (for example, to a different destination on the way home) will likely need to be paid for by you. You could also be expected to contribute towards the flight costs. It's important to check your business travel policy for exact details," warns Lynes. 
Your employer probably won't cover any of your trip's costs for personal reasons, including meals, accommodation, and incidentals. It's essential to make sure you know what you can and can't spend. 
Family matters
For many business travellers, being away from home can be tough. Whether they're leaving behind partners, kids, pets, etc., you might be looking for a better way to include those closest to you on your business trips. 
While your company likely isn't going to shell out $$$ for your companion's travel costs, building a getaway before or after your trip and having them along for the ride takes off some of the pressure of extended time away. 
Lynes has the following tips for building your first bleisure trip: 
Take advantage of weekends

.
Planning your trip to start on a Monday or end on a Friday means you can arrive on the weekend before or after your business concludes. This will enable you to stay the weekend before or after without taking any precious paid holidays. For week-long trips, you could build two free weekends into your trip.
Stitch on public holidays
Take advantage of stat holidays to get extra travel days in without using up any paid holiday days. Just be aware that national holidays can often mean higher prices for flights and accommodation, so book early to get the best deals in line with your company's travel policy.
Be prepared to travel further

.
No rule says your leisure trip has to be in the exact location of your business trip. Many people take advantage of business trips by adding another city to their itinerary for leisure purposes. This can be a great way to see more of the world since different countries and cultures might be just a short train ride away.
Adding leisure time to your business travel is a great way to make it count. Need any recommendations? Make sure to reach out to your dedicated travel consultant for tips and tricks for any destination you'd like to explore. 
Looking to make the switch to Corporate Traveller? Let's chat!