Skip to main content
Hilton Honors Gold status? We'll get you there quickly!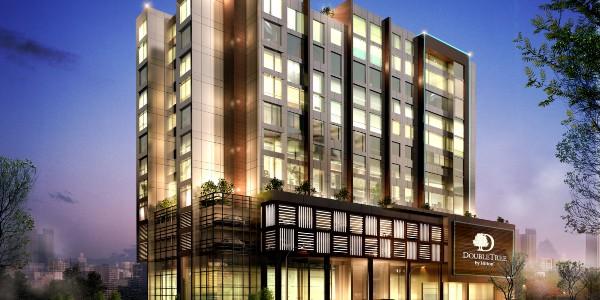 Hilton Honors Gold status? We'll get you there quickly!
We're pretty sure Hilton doesn't require an introduction. But, we'd still like to share a few impressive numbers that will blow your socks off. This leading global hospitality company has a portfolio of 18 world-class brands with nearly 6 000 properties and more than 954 000 rooms in 117 countries.
If Hilton has one mission in life, it is to be the world's most hospitable company. We're glad to report the brand is fulfilling its mission with great success for both its guests and its employees. Hilton earned a spot on the 2019 World's Best Workplaces list and welcomed more than 3 billion guests in its 100-year history.
Now for the best news. Through the award-winning guest loyalty programme Hilton Honors, more than 100 million members who book through Corporate Traveller can earn points for free hotel stays, money-can't-buy experiences and instant benefits.
On the fast track to gold
By booking through Corporate Traveller you have the opportunity to Fast Track to Hilton Honors Gold status in just 4 nights within 90 days of registration! 
Hilton Honors Gold status is generally only achieved after 40 nights. This prestigious status offers travellers a number of great perks. For example, you'll be able to rack up points quickly as you get 80% bonus on all base points. Better still? If there is availability, you automatically get a room upgrade. Of course, any Gold member receives complimentary breakfast. Don't miss out on this chance to lock in these instant benefits.  
New kid on the block: "Tempo by Hilton"
Hilton has unveiled its latest brand, 'Tempo by Hilton'. This new and approachable lifestyle brand offers thoughtful design, efficient service and exciting partnerships. 
Launching with 30 hotels under development and 30 more pending deals, Tempo's confirmed locations so far include New York and Los Angeles, Houston and Atlanta. Watch the video to find out more.