Skip to main content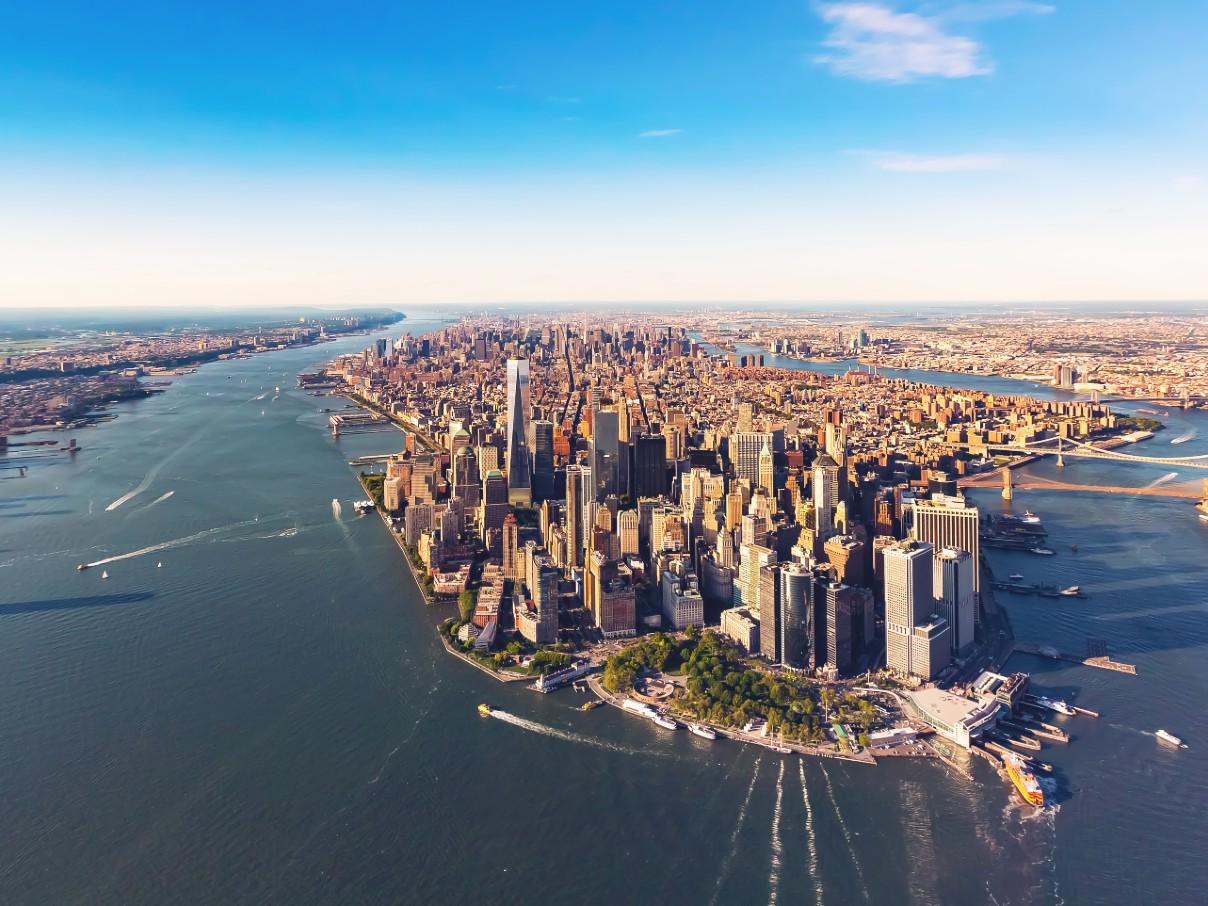 Start spreading the news, here's how to travel to the USA
Our friends to the south have always allowed Canadians to enter throughout the pandemic, but the good news is that most of us can now return home without the need to quarantine. 
We've put together an outline of everything you need to know to prepare for what might be your first trip outside of Canada in a while.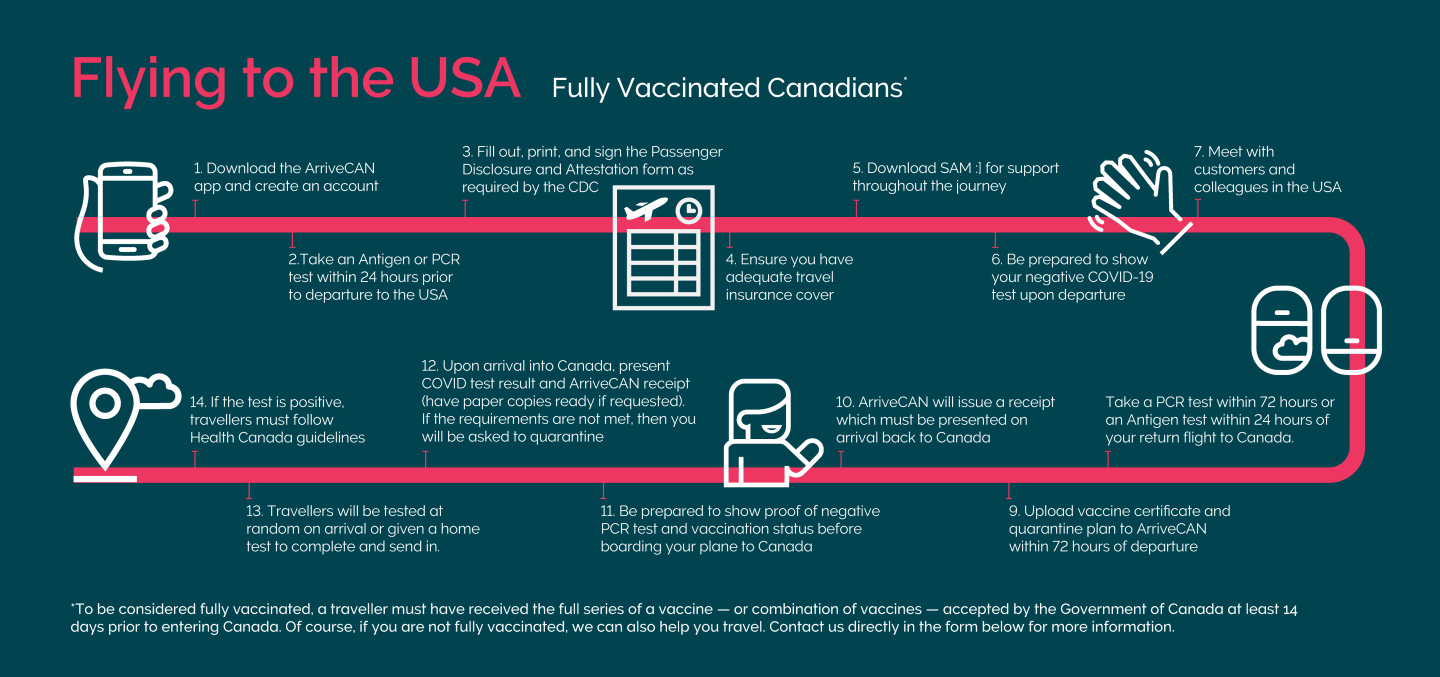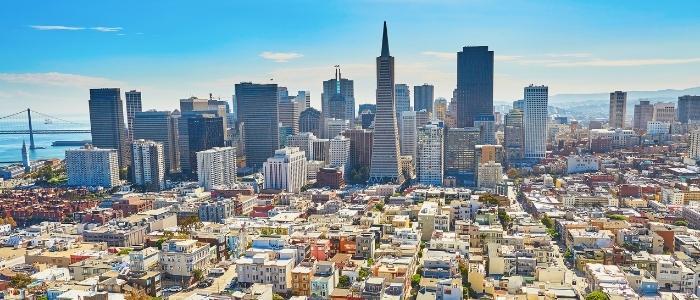 Protect yourself
Check with your employer on insurance coverage for trip interruption and emergency medical treatment, especially around any exclusions that may apply to Covid-19. 
As well as a range of standard coverage for emergency medical, trip cancellation, interruption and delay and many other unforeseeable events that can happen while travelling, we offer the "COVID-19 Insurance Plan" which can be issued in addition to a comprehensive Allianz policy, or on its own to supplement any existing insurance you may have. Contact your Travel Manager for more information.
Your Travel Checklist
We've put together a comprehensive checklist to make sure all pieces fall into place. The full list can be found HERE but some of the key pieces you need to remember are:
Carry a hard copy of your vaccine certificate at all times
Try to plan any necessary tests in advance
Make sure you have enough juice on your phone (the travel experience is mostly digital these days!)
 Time to see colleagues or clients in the US? Let's chat.

More great reads we think you'll love