Skip to main content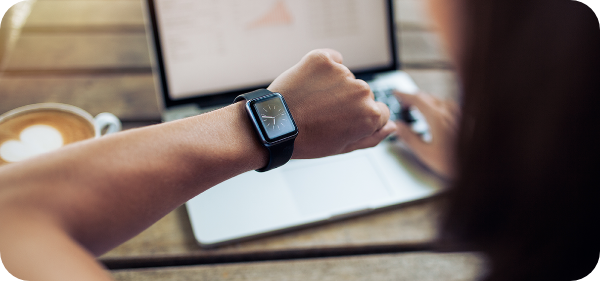 COVID-19 travel shut down
One by one countries closed their borders in March 2020 as COVID-19 took hold. For us, getting our clients home was our number one priority.  Our Canada team worked tirelessly to get over 20,000 people home including a couple in Madeira.
On March 22, Travel Manager, Shannon Kelly, was faced with a challenging task – get her clients home from Madeira to Toronto with limited flights and borders closing without notice.
Racing the clock
A direct flight was out of the question, Shannon's only option was connecting through London. The kicker? Shannon had to book two different flights at two different airports. The couple would only have three hours to make it from Gatwick to London to catch their flight – which could've been their only way home. So, they went for it.
Looking back, Shannon wasn't positive that the clients would make it. "I was totally nervous for them, but I didn't want it to show. I called our Airfare Experts in house to get their opinion on whether it was possible for anyone to make that connection and we discussed it in detail. In the end, it came down to two things. The first was that there were simply no other options available, and the second was that I asked myself whether I would want my own grandparents to risk a trip like this. I decided that I did. The safest option was to get these guys home, ASAP!"  
From Gatwick to Heathrow
London's two major airports, Gatwick and Heathrow are 45 miles (72kms) apart. It's an hour drive on a good day but there's always traffic in London – even during a pandemic.
Shannon prepared the couple as best she could, especially as one of them was in their 70's, running across airports was not in the cards.
Here's where having an expert paid off during COVID-19 travel. Shannon:
Arranged a wheelchair at Gatwick to get through the terminal quickly and bypass long lines at immigration.
Gave their bags the VIP treatment
Advised them to ask to deplane first
Had a premium car ready to whisk them from Gatwick to Heathrow.
Behind the scenes
As her travellers were rushing to make their flights, Shannon was creating backup plans. Missed their flight? She had hotels booked. Needed other options? Alternative flights were researched and on hand.
Our agents think of it all, so you don't have to.
Making it home
After a long journey, Shannon's clients made it home and let her know the good news. She was delighted they were home, safe and sound.
One final thought from Shannon: "When I got the email from Heathrow, saying that they had made it in time, it was the best feeling! I was quite worried about these travellers, just like I would worry about my own family members desperate to get home. The stress that comes from situations like this can be over-bearing and I was just so relieved that we'd been able to help them get home."
No matter the situation, our agents are on hand to get you where you need to go. Get in touch today.