Skip to main content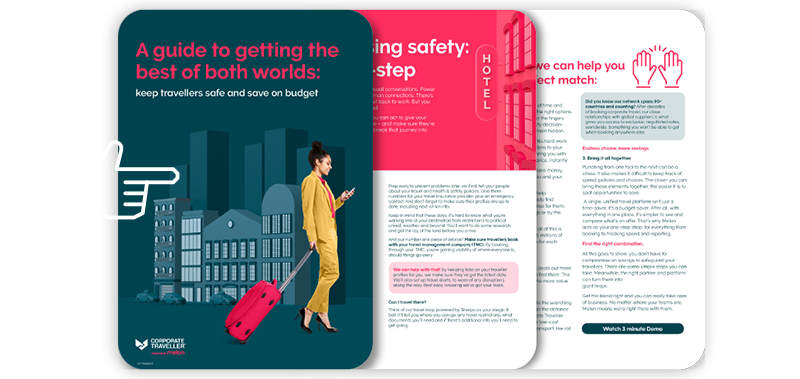 The best of both worlds: keep travellers safe and save on budget. 
Maximizing safety and minimizing costs. It's totally possible and perfectly practical. You don't have to sacrifice one for the other. We've created this guide to give you hot tips when it comes to the safety and risk of your employees, while making the most of your budget. What's more, we'll tell you how we can deliver it all and fit seamlessly into your travel programme.
Top tips in this guide include: 
Maximizing safety step-by-step 
What to consider pre-travel, during the trip and when they return
How to maximize costs 
Finding the perfect match of the two 
Download Now