Skip to main content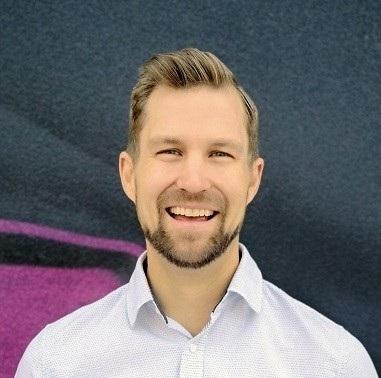 It's all about growth and development (and the travel perks)
In six years of employment, I've been fortunate enough to visit ten different countries. There's nowhere else where I would have had those amazing opportunities. 
Here's my story: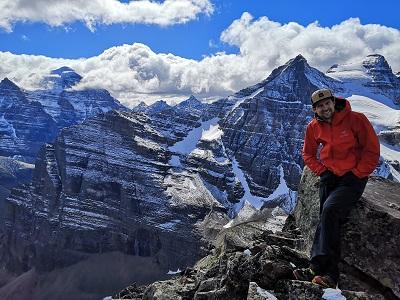 I started with Flight Centre towards the end of 2016 in Edmonton, Alberta. I had spent the last two years travelling and I loved being so connected to the world. The opportunity to work in the travel space and experience more of the world was really appealing.
After my first year working in a retail shop, I knew I wanted to be in leadership. I wanted to have some influence and control of how the shop operated. I moved to a new shop after my first year which was great because I was able to help that team improve incredibly. Being a part of that process was really rewarding, so when another struggling shop had a position open, I moved over there to help turn it around.
It was at that point that I really started thinking about the future and whether I wanted to stay on the leisure side and move around between shops to help them improve, or if I wanted something a little more stable. It was at this crossroads when a job with FCBT (Flight Centre Business Travel) opened up in Calgary.
With the closure of many of the leisure retail locations, I was also supporting many of the Calgary-based shops to process refunds, and helping wherever I could. It was very challenging, and I think many people felt like they went from something they really loved to something they didn't sign up for. There was a lot of administrative work, dealing with unhappy people, and the job became something like a hybrid of customer service/admin. Over time though, things got better, and we have now gotten through the most challenging parts of the pandemic.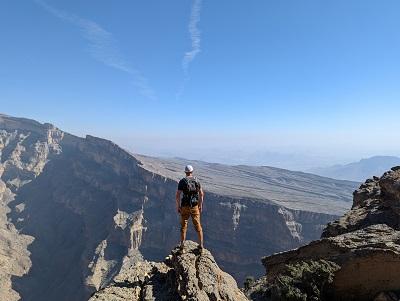 I had been contemplating a move closer to the mountains that I loved visiting, so I had a conversation with my area leader and ended up deciding that it would be a great fit for me. I applied for, and was offered the role, so I took it. That was in September of 2019, and I spent a good six months in the role before the pandemic hit.
With the COVID-19 pandemic came many challenges. The company had to make tough decisions to try to keep afloat as best as possible. FCBT eventually was integrated into Corporate Traveller, and anyone who was still working as a travel manager was supporting the clients with as little disruption as they could. It was "all hands on deck" with much fewer people.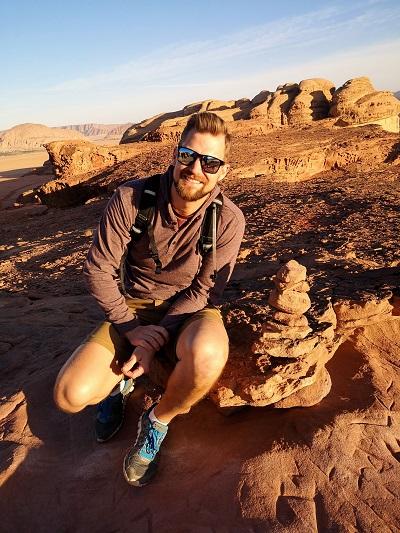 Though it has been some time since I've been able to take advantage of various travel perks, I've been really fortunate in the past. Now that travel is back, I'm looking forward to getting back out there. Looking back at my time at Flight Centre Travel Group (FCTG), I've had so many amazing experiences. Off the top of my head:
I went to the Global Gathering in Berlin, which was incredible.

I went on a Busabout tour where we did Lollapalooza in Berlin, Prague, then Oktoberfest in Munich.

A wild and crazy incentive trip for newies that was two nights at Hard Rock in Cancun. So fun.

I attended a conference and Global Gathering in Australia.

I won a spot on a trip to Bolivia with National Geographic Expeditions.

I did a TopDeck Mystery Tour which was sailing in Croatia.

I attended another conference in New Zealand when the pandemic started.
In six years of employment, I've been fortunate enough to visit ten different countries. There's nowhere else where I would have had those amazing opportunities.
I've been fortunate enough to see the difference between working for Corporate Traveller and anywhere else. I can't speak to what things look like with any other company right now, but I feel like there's such a great support network that is built into this company. If I have a problem, I know where to go to find the solutions. It's something I've never felt before and I really appreciate that. It's something that everyone should get the chance to experience firsthand.
Blair Pearson is a Travel Manager with Corporate Traveller in Calgary, Alberta
Want to learn more about working for the most progressive Travel Management Company in the world?
We'd love to chat! Fill out this form and one of our team will reach out. We can't wait to meet you!