Skip to main content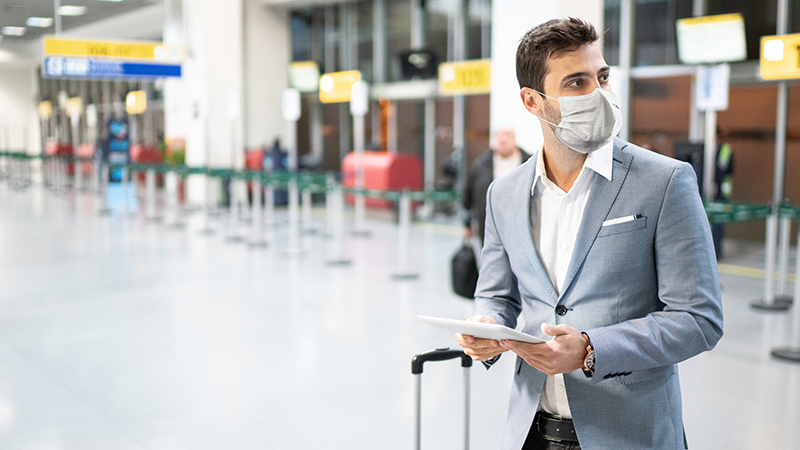 Unmanaged versus Managed Business Travel
The Great Divide. We all like a bit of spontaneity every now and then – but business travel is not the area to be following a whim.
As one of the top three spend areas for many businesses, business travel is an important aspect you need to control.
But how? With a travel program that's supported by a corporate travel management company (TMC).
You might feel like your company doesn't do enough travel to warrant a TMC, or you think your staff are managing business travel bookings quite well and you're getting a good deal…but think again. Managing business travel with policy and structure is critical for traveller safety and wellbeing, as well as your bottom line.
So, what is unmanaged travel versus a managed travel? Unmanaged travel is where an organization looks after its own business travel requirements. Tasks may be delegated to a travel arranger or EA, or it may be the case where employees book for themselves on InsertAirlineHere.com
Managed travel refers to business travel that is supported by the services and expertise of a travel management company (TMC). Travel bookings are either made with a dedicated travel consultant or via the travel company's online booking tool (OBT….we love acronyms!)….and all of them are consolidated into one easy-to-digest report.
But let's take a closer look at some of the key areas of managed programs.
 

Unmanaged Travel

Managed Travel

Travel policy

Typically no formal travel policy.

A travel policy that advises travellers of the how, what, where, who and why of travel.

Travel bookings

Bookings are being made ad-hoc over the internet or direct with suppliers by the travellers themselves or by someone internally who looks after travel for the company.

As a TMC customer you can book through your dedicated travel consultant or through an OBT. Your TMC can handle all travel requests from VIP itineraries to groups, last minute bookings and cancellations – 24/7/365 days.

Trip approval process

Usually, no approval process exists. And without an approval process, a company risks paying more for travel due to out of policy bookings. This also means you don't always know where your people are.

An automated trip approval process can be integrated into your OBT whereby a manager can approve the trip, before the booking is made. For bookings made with agent, the travel consultants are also across your policy and can flag when something is out of policy.

Preferred suppliers

Travellers fly with whoever they want, stay in whatever hotel they like and rent cars ad hoc. Rarely use or monitor the use of preferred travel suppliers.

Policies in place that advise travellers to book with preferred air, hotel and car hire suppliers. Your TMC will help you to tap into specially negotiated corporate fares and rates.

Travel technology

Missing out on the added benefits of technology that supports everything from booking and profile management to travel reporting and traveller tracking.

These days TMC have tools and tech that is specially designed for an SME. Think one simple platform that houses tools for booking, reporting, traveller tracking and alerts as well as integrated mobile apps that can be used on any device.

Duty of care and traveller safety

No visibility of where and how your people have booked travel, which can be

problematic if an emergency arises. Difficult for businesses to manage information and alerts without the right technology in place.

Instant access to vital traveller information, one point of contact in an emergency and 24/7/365 global support. Integrated travel mobile apps support travellers with real time alerts for delays and disruptions and provide options for communication.
In today's constantly changing travel environment, a managed program makes sense – in every way.
Talk to us today.