Skip to main content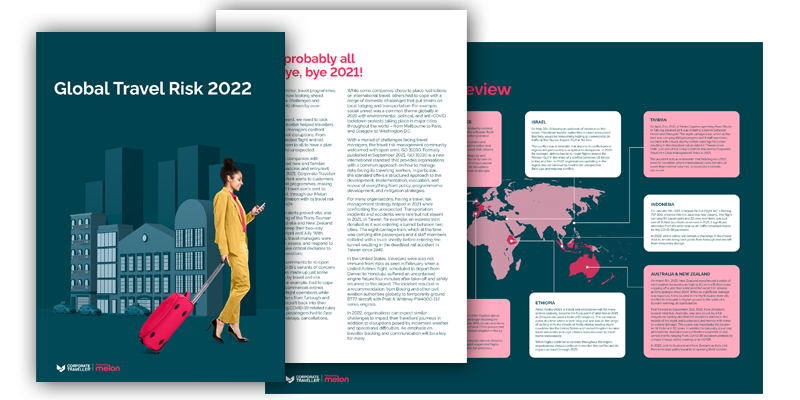 Report: Global Travel Risk 2022
2021 is in the rearview mirror. It was a big year for risk alerts, as you can imagine! We became used to expecting the unexpected, especially with travel bubbles, variants and air travel changes all in the mix. 
Now it's time to look to 2022 and beyond. New challenges and opportunities are rising in a world driven by ever-changing travel risks. What does that mean? Knowing how to approach travel risk and safety, from both the traveller and company perspective. 
This report includes:
A summary of the big risk stories in 2021. 
How countries and regions around the world were affected. 
Global travel risk map for 2022. 
What's in store for 2022. 
Download the report