Skip to main content
Real life DIY travel mishaps.. and why you need a corporate travel partner.
From zero to hero... But only with Corporate Traveller!
Real-life scenarios from around the world that show just how valuable a travel partner is.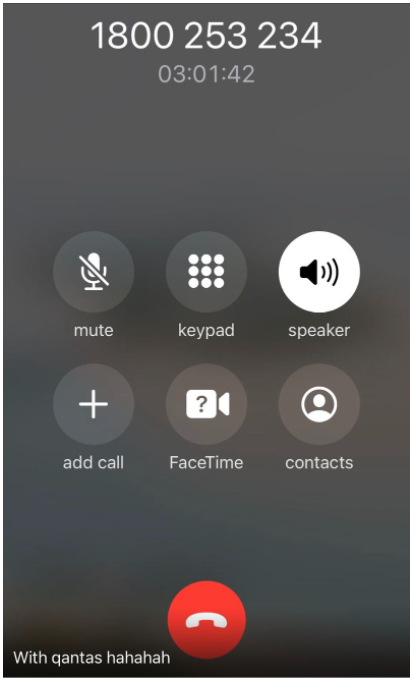 Scenario 1: Lengthy call wait times
This scenario was shared on LinkedIn, by James Shuttleworth, Corporate Traveller State Sales Leader for Victoria and Tasmania, Australia.
"A friend of mine just returned from an international business trip early (he made the call to get home quickly to avoid travel uncertainty) and needed to change his connecting flight home to Melbourne. He got on the phone with the airline to do just that and knowing I work in the industry, he sent me this screenshot of his experience.

Yep…that's a three hour (and counting!) hold time, just to change a flight. If he booked with Corporate Traveller his wait time would have been THREE RINGS, not three hours.

Your time is valuable. A TMC's value to your business is not only found in hard dollar savings, but also for moments like this."
Scenario 2: Supporting an overwhelmed EA
COVID lockdowns made travel planning and rearranging difficult. When Erin Johnson, a Business Travel Advisor based in Australia, called a stressed-out EA to check on their plans, it kick-started a wonderful partnership.  Let's hear from Erin.
"I had been talking with a company that had offices throughout Australia and held conferences and events on a regular basis. On calling the company one day to see how they were tracking, I spoke to an EA, who was new to the company. She was very stressed trying to sort out flight and accommodation bookings for an upcoming event that had been cancelled because of COVID. The EA had also just finished a discussion with their Managing Director about using a TMC. When I spoke to her, she said she was so overwhelmed trying to learn her new role as well as managing the company travel. They had been booking online and trying to manage travel for events themselves."
Erin ended up going in to see the EA to show her how a travel provider could help them with everything from group travel for events through to overflow work and difficult bookings and cancellations.
"She was so happy with how we could help them and our engagement to date, they decided to start working with us."
Scenario 3: Ditching painful manual bookings
Jon Youings, Procurement Manager at Monash IVF Group Limited was finding DIY booking through every travel site painful. He wanted to make it easier for his colleagues.
"We went from painful manual booking through each vendor site (airline, car hire, hotels) to an integrated platform, which managed all our staff details, preferences and opened up far more convenient and relevant booking opportunities, including a number of superior accommodation rates. Not only did it save us money, but it was also a professionalised service that our employees benefited from and appreciated.  Although we manage most bookings online, they have dedicated and expert booking staff who know us and our needs very well, providing personalised service in an extremely proactive, thorough and responsive way, including outside business hours when you may really need quick help."
Scenario 4: No need for travellers to use their own cards
Life's easier for travellers when you don't have to use your personal credit card.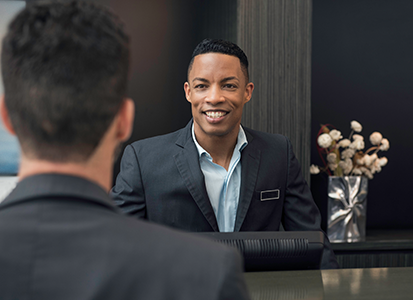 Lyndsey was the one that drove resolution for me . Also have now completed my 1st trip with Corporate Traveller all good and liked the way flights and room were now pre-paid - saves running up my credit card bill! The SAM app proved useful though a bit too many tips for a frequent traveller like me but better too many than too little.
Scenario 5: Repatriation of a crew
Blast! Films is award-winning. Its film and TV work spans hard-hitting topics to popular documentaries. It's all about the story. Based in London, the production company's travel requirements often include multiple changes, last-minute bookings and excess baggage. Locations and requirements vary for each production, so no day is ever the same for their travel team.
For one assignment the crew travelled to The Himalayas, the jungles of Papua and Canada's wilderness. It was while they were in Siberia that everything turned on its head. The team witnessed a helicopter crash. The helicopter crew were safe and had no injuries, but they were naturally shaken up. They were stranded in Siberia with no supplies and wanted to come home.
Corporate Traveller's Production, Sports and Creative team jumped straight into action. Transport and flights were organised to get the crew home.
Scenario 6: Saving money by nailing last-minute changes
Last-minute booking and changes often result in some hefty costs. Portnex International needed help streamlining last-minute bookings and, in the process, reducing air travel costs. After analysing their travel spend and activity, the Corporate Traveller team was able to present Portnex with numerous flight options and flexible tickets. What that meant? Travellers could change the flight date and time at no additional cost, and free after-hours assistance meant changes could be made properly. Portnex ended up saving 5-10% on their airfares and hours of time.
Scenario 7: This traveller got stuck overseas when borders closed
Denis got stuck when a border closure was suddenly announced in Cameroon. It was March 2020, when borders around the world were closing due to COVID-19, and restrictions were coming in thick and fast. Denis called in for advice. The border was closing at midnight, but he was booked on a flight home to Quebec the following morning. The flight was showing as operating but it turned out that wasn't the case.
Corporate Traveller's Emergency Assist team kicked into action. After multiple phone calls, emails and WhatsApp messages, Denis was booked on a Kenya Airways flight out of Cameroon. He was on his way!
Except, he wasn't. All the cabin crew were removed from the plane to be tested for COVID and the flight didn't take off as planned.
Back to the hotel, and the drawing board. Twelve days later, Denis finally boarded a plane home to Quebec, after 67 emails, 20+ emails and who knows how many WhatsApp messages. He even had a handwritten boarding pass.
"Sarah, you have done a great job and I appreciate it very much. You have, among other things, provided great support to help clients like me to book (and rebook) flights when they were cancelled, so we can do the online check-in and get our boarding passes.I am very glad to get out of Cameroon. I want to tell you how grateful I am for your great support. Sarah had a Plan of Action! We made it! I do appreciate your great support."  
- Denis, Traveller @ Niras LTS International
Scenario 8: From ad hoc to streamlined with an online booking tool
Ad-hoc travel booking processes and reconciliation is SO time consuming, as this family-owned business found. Let's hear from Tamara Aspery, Executive Assistant to the General Manager at Aletek Pty Ltd.
"With the majority of our clients in the mining industry, Aletek's travel requirements are often made outside of normal business hours and subject to last-minute changes. The mining industry never sleeps so we needed a travel solution that didn't either. Corporate Traveller's online booking tool and after-hours contact allowed us to ensure the best price and itinerary for our travellers could be made at any time of day.

"Corporate Traveller worked with our requirements specifically to ensure the reconciliation process of travel expenses was a streamlined process for accounts staff who may not have been aware of travel booked outside of their regular office hours. We have a great relationship with our Travel Manager and her team and trust in our individualised travel policy and booking process."
Scenario 9: Critical weekend travel support during COVID border closures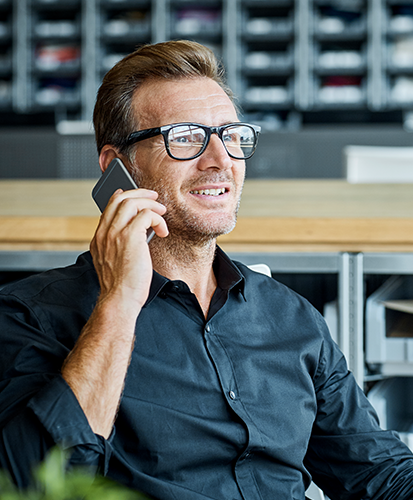 Travel never sleeps and our people are always there. That's what Nikki Cooper, EA to the Managing Director at Mainfreight discovered when COVID caused borders to close and travellers were left stuck.
Alongside the after-hours team, many of our team members logged in and reported for duty from all over the country, disregarding their own personal weekend plans. Within a short space of time, the trapped director was sorted with a Sunday morning flight back to Auckland. Other travellers' arrangements were organised by the Sunday too. 
"You certainly get to know the value of your supplier relationships when a crisis occurs, and once again Corporate Traveller was there for us to create order out of confusion and all with incredible expertise and a good dose of much needed humour. Thanks team, you're the best," says Nikki.
Disasters, avoided. Let's talk