Skip to main content
History of 2SLGBTQIA+ Rights in Canada & What That Means For Business Travel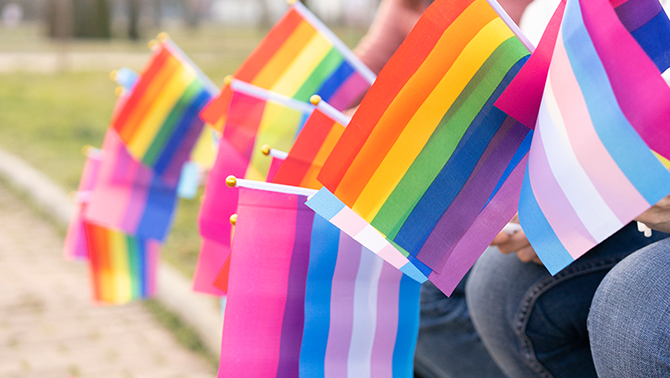 History of Canadian 2SLGBTQIA+Rights & What That Means for Business Travel 
The fight for 2SLGBTQIA+* rights in Canada has been a long, long road. So much has changed, yet there is still much work to be done.  
Did you know that it was only in 1969 that Canada decriminalized homosexual acts between consenting adults with the passage of the Criminal Law Amendment Act?  
Or that it was only 1996, when Bill C-33 received Royal Assent? It was with this bill that "sexual orientation" was added to the Canadian Human Rights Act. 
Even more recently, in 2005, the Parliament of Canada enacted the Civil Marriage Act,1 which finally legalized same-sex marriage. Canada became the fourth country to take that step.  
The journey for trans rights has also been long in the making. In 2017, the Canadian Armed Forces tweeted a welcome to transgender members while in the US, the Trump Administration was trying to reenact a ban. Even though the CAF has had a policy in effect since 2012, an update to the existing policy and language was made in 2017. 
What does all this mean for corporate travel? Well, it should remind us that the fight for protection and empowerment of 2SLGBTQIA+ people is far from over, and that even with all of the progress and policies, there are still efforts to isolate and discriminate against the 2SLGBTQIA+ population.  
Let's take a look at some travel stats. 
2SLGBTQIA+ Traveller Stats 
In Canada, around 86% of 2SLGBTQIA+ Canadians hold passports, compared to only 65% of the overall population. Of the estimated $218 billion travel market, Canada's 2SLGBTQIA+ travel market is booming at a valued $12 billion. Wow!  
In 2019, AirBnB released their LGBT+ Travel Trends Report. In the report 86% of 2SLGBTQIA+ respondents said a destination's policies toward the 2SLGBTQIA+ community are at least somewhat important.  
In a SAP Concur study from 2019, they found that nearly all (95%) respondent 2SLGBTQIA+ business travellers hide their sexual orientation when traveling, for safety reasons (57%). More than half (51%) hide their sexual orientation to protect their privacy and 46% were concerned about anti-2SLGBTQIA+ laws in destination. 
So what's next for 2SLGBTQIA+ business travel? 
The studies show that 2SLGBTQIA+ Canadians are still nervous about travel outside of Canada, despite an urge to get out there. As a company, it's crucial for corporate travel programs to include 2SLGBTQIA+ views and concerns in business travel policies and procedures. You might consider starting an employee resource group, surveying employees anonymously, or appointing a head of DEI to focus a lens on 2SLGBTQIA+ needs. Let's work together and start making a change.  
*2SLGTBQIA+ is an acronym for Two-Spirit, Lesbian, Gay, Bisexual, Transgender, Queer and/or Questioning, Intersex, Asexual and other non-heterosexual orientations or non-cisgender identities.