Skip to main content
If you love sports and entertainment (or Taylor Swift) this is the job for you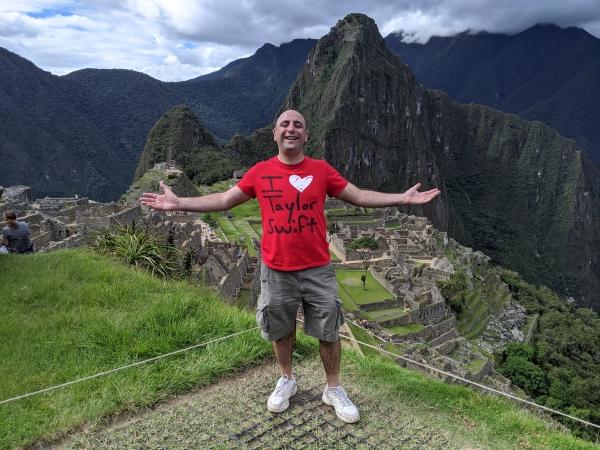 If you love sports and entertainment (or Taylor Swift) this is the job for you
I started at Liberty Travel almost nine years ago. While in training, I learned about the other brands in Flight Centre, and when I heard about Stage, Screen & Sports, I knew immediately what I wanted to do. Obviously, that was early on, and I was just starting my journey, so I told myself I'd take some time to develop and see how it went.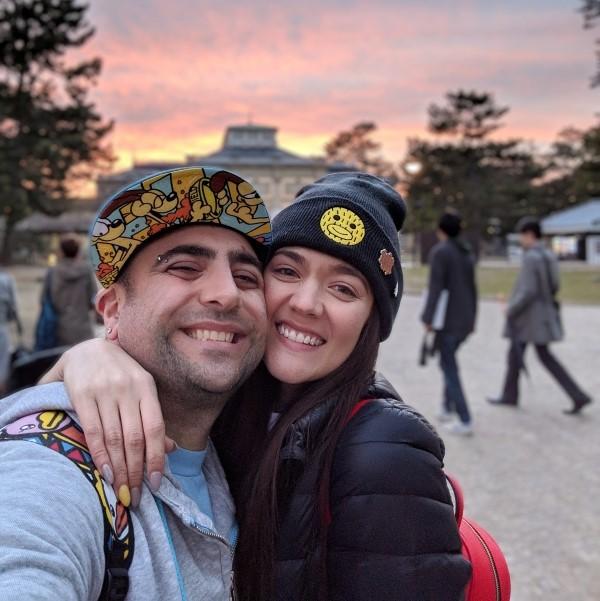 The first shop I started at, I stayed for six months. In that time, I had the best numbers on my team, and quickly moved up to an Assistant Team Leader role at the Madison Ave store. I remained in that role for a year. I was very successful there as well, and in my first year, I was able to qualify for the annual Global Gathering, which was such a great experience.
Madison Ave was the flagship location and was a high-volume store, a completely different vibe than the quiet, neighborhood shop in Queens. There was always so much going on. There were a few different brands worked out of the same location, so I had the chance to make some great connections.
After a year at Madison Ave, I was promoted to Team Leader of the brand-new Union Square location.  It felt like a great honor to be given that position of such a large shop, and it was a lot of responsibility to take on. I was very successful there, remaining in that role for 3 years. I had a team that was consistently improving, and really enjoyed it, but as time went on, a part of me knew it was time to move onto something else. I had gotten all I wanted out of that particular role and knew there was an expiration date.
As part of the move to Union Square, the team at Stage, Screen & Sports moved too. I'd always maintained that relationship and taken the time to ask a lot of questions and learn everything I could. As a huge sports fan, what others might find mundane about booking flights from Dallas to Omaha, I found exciting. After nearly 5 years with Liberty Travel, I decided it was the right time to move to Corporate Traveler Stage, Screen & Sports.
Over time, I developed my portfolio, and I really enjoyed that connection to the industry. My first big client was the perfect client for me because of my love for basketball. I attended a charity golf event they hosted and had the chance to meet some people I'd been fans of for years.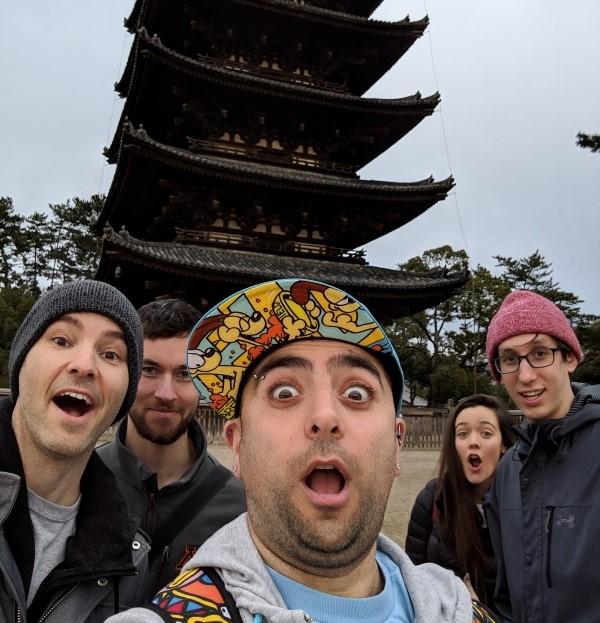 When COVID hit, it was really hard on everyone in the travel industry. I quickly knew in early March 2020 with all the cancellations, that we'd find ourselves in a pretty tough position. As the entertainment, sports and music industries all came to a halt, like many others, I was ultimately furloughed.
Maybe I'm an optimist, or maybe I'm just fortunate, but I didn't dwell on it, and I knew I'd be fine. The thing that was difficult for me was that I really liked my job, so it was disappointing more than anything. I knew I wanted to get back into the industry, and that eventually entertainment and sports had to make a comeback. It was a year and four months later that I was given the chance to return, so of course I took it!
It's now been a year since I've been back, and it's been wildly intense. I've been busier than ever, and I still love it. I probably need a little extra vacation time, but it's a lot of fun for me. I recently moved up into the Assistant Team Leader role, and in terms of growth, along with my experience, there are lots of places to go. The business is growing really quickly, now that travel is back in full force.
In my time with this Flight Centre, one of the biggest things I've learned is that efficiency is key. If you waste 10 seconds, 20 times a day, those minutes really add up. You really do get back what you put in, so if you put in minimal effort, you get very little in return. You have to be open to learn more and learn from the others you work with. Gather all the information you can and listen to the people with more experience. Always look for opportunities and be open to change and creativity. It just makes you better at what you do.
Ben Weil is an Assistant Team Leader with Corporate Traveler Stage, Screen & Sports in New York…and a Taylor Swift superfan.
Want to learn more about working for the most progressive Travel Management Company in the world?
We'd love to chat! Fill out this form and one of our team will reach out. We can't wait to meet you!