Skip to main content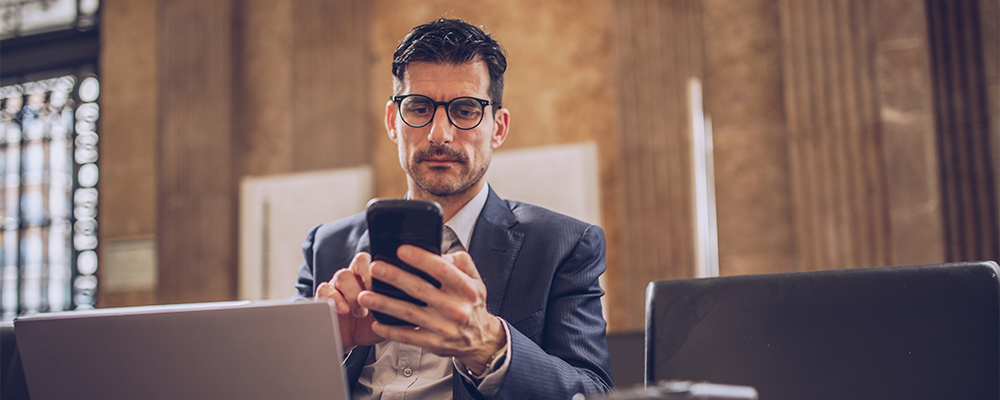 Book business travel your way with travel booking software 
The age of centralised travel booking is here. And it's not just about getting from point A to B – it's about embracing tech that's as ambitious as your business. ​​Whether you're the mastermind behind the scenes or the jetsetter on the move, online booking travel solutions are the hidden weapon in your arsenal. 
Get ready to unleash efficiency, save precious money, and own the travel arena like a true boss. 
What is corporate travel booking software? 
Let's start with the basics. 
At its core, corporate travel booking software is used to book business trips, manage upcoming trips, and track and report on previous trips. It's a one-stop solution for the entire corporate travel process – from booking flights and arranging itineraries to recording expenses and tracking travellers on the move. 
To sum it up, travel booking software brings all your corporate travel needs and tools under one digital roof, making the booking journey more efficient, organised, and cost-effective. 
How do businesses benefit from travel booking software? 
Think of it this way: if Batman was a travel manager, an online booking tool (OBT) would be his virtual Alfred.  
Businesses mainly use online booking tools to simplify purchasing decisions, centralise records of travel spend, and control corporate travel budgets. There are a lot of other reasons, but those are the big three. 
The old way of booking: Employees maybe read your company travel policy on a PDF or some internal drive before using any booking engines to plan their trip. Then, once they've paid out of their own pocket, they go through a long, arduous process to get reimbursed for who-knows-what rate. That's not just tedious; it's a full-blown time sink. And when it comes to your business, time is a precious commodity. 
The modern way to book: Employees book for themselves using a corporate travel booking platform that is already integrated with your corporate travel policy. This means the platform blocks out-of-policy trips or flags them for your approval. And the best part: this platform can have company payment built-in, reducing the need for a reimbursement process. 
So, what do companies actually use to book travel?  
When booking travel, there are three routes a business can take: 
Travel Management Company (TMC): These wizards behind the curtain orchestrate your entire travel experience. They're like the behind-the-scenes heroes ensuring every detail is in place. 
Online Booking Tool (OBT): For the modern road warrior, OBTs are like the compass that guides your journey. They let you take charge of your bookings, offering a wide range of options. 
A little bit of both: Usually, businesses prefer the best of both worlds. They harness the power of TMCs (or travel agent booking systems) for complex trips and use OBTs for more straightforward bookings. 
Corporate travel booking made better
Brace yourself because a travel booking platform is about to redefine your booking game. Here's how: 
Flights 
Travel isn't one-size-fits-all, so stop treating it that way! With a travel booking platform like Melon, employees can access a wide range of flight options from multiple airlines all on one digital playground. 
And more choice means bigger savings. This "mix and match" approach allows travellers to curate their journey by finding cost-efficient flight options that meet their individual needs and preferences. That's not just booking – it's business brilliance soaring sky-high. 
Accommodation 
Travel booking systems don't just stop at flights. It's here to revolutionise your hotel game, too. Your company's got its favorites, and guess what? Your travellers are rewarded for choosing them. 
Companies can leverage booking software to incentivise employees to use preferred partner hotels by offering loyalty points and perks they can use toward personal travel. This helps drive hotel adoption and ensures that employees stay in accommodations that align with company standards. 
Car hires 
Touchdown in a new city? An OBT won't leave you stranded. 
Say goodbye to airport shuttle nightmares. Employees can choose from preferred partners and corporate car hire sites, making the rental process efficient and compliant with company travel policies. 
No more waiting in long queues at the counter only to find out they're sold out. Your chariot awaits, pre-booked and ready for business. 
Beyond Booking: 5 ways an OBT can boost your travel programme 
A travel management platform can (and will) completely change the way you book – but that's not all it can do. Here's five ways your organisation's corporate travel programme will benefit from travel management software:   
1. Secure, centralised data
Say goodbye to paper trails and stacks of receipts, and hello to streamlined expense management. One of the main benefits to utilising a travel booking platform for business? It gathers all records and organises all of your employees' expenses while travelling. 
Think of it this way: by storing your travel data in one centralised location, you can swiftly and easily identify patterns in employee spending habits. So if something strays from the norm (for instance, a traveller getting double-charged for a hotel room), it sticks out like a sore thumb. This allows you to immediately fix the issue and save your overall budget for travel and expenses. 
2. More savings, easier workflows
Most companies have complicated approval processes with ambiguous touch points. And if an employee needs to travel internationally? That's an even longer process that requires even more approvals. 
But with business travel booking software, you can set up a multi-layered approval system based on employee position, domestic or international trip type, and duration. After you set the approval system, all the trip requests will automatically move to the chosen approvers. Plus, travel platforms keep everyone in the loop in real-time, so approvals don't hit snags. 
3. Reporting made easy
Your business is as unique, and it deserves reports that resonate with its rhythm. With a travel booking platform like Melon, reporting isn't one-size-fits-all. Use Melon as a tool for real-time decision-making based on booking behaviour and travel data.  
You want insights that dance to your business's melody, right? Well, Melon delivers. 
With a robust selection of pre-built and customisable travel reports, you can respond swiftly to the ever-changing landscape. So when it's time to shine before stakeholders, you're armed with insights that truly matter. 
4. Ease of use for travellers 
Imagine this: your employees have the power to steer their own travel ship, charting their course whenever they please. Corporate travel booking tools make this fantasy a reality by offering various policy-compliant options for booking trips. And by picking an OBT with a functional travel app, it's a seamless transition from desktop to pocket. 
Plans change. That's just life. With a user-friendly online travel tool, changing your travel arrangements is simple. Use the Melon live chat that connects you to an expert in minutes.  
It's about seizing control and making travel work for you while keeping your travel documents and details in one spot.  
Say goodbye to scattered bookings and hello to streamlined empowerment. 
5. Keep traveller safety at the forefront 
In the world of business travel, safety isn't just a checkbox; it's a commitment. 
This new generation of road warriors employees prioritise safety. They seek better travel risk management and updates in real-time during all the stages of their business trip. As an employer, you have to go above and beyond the duty of care to make sure your travellers are safe. 
A technologically forward travel booking system can help you take traveller safety to the next level. Look for features like real-time risk alerts to employees and live-tracking traveller location to offer immediate emergency support. 
You like it? We got it 
At Corporate Traveller, we're all about making business travel easier. That's why we made Melon. 
Melon gives you all your travel needs on one simple corporate travel platform. That's one sign-in, one dashboard, and one place to book travel.  
Want to see reports? Done.  
Manage your spend? Easy.  
Our corporate travel technology keeps track of every traveller's preferences for a seamless experience every time you book. 
Want to see Melon in action? Book a demo today. 
Read more: