24 Hour Emergency Assistance
Last-minute changes? We've got you. Meeting running over? Let us alter those plans.  Wherever, whenever and whatever the case, we're on hand 24/7 for your travel needs.
If it's urgent, ignore this form. Access our team through Melon.
Call Us
020 7280 0570
Emergency Assist
+44(0)20 8336 5276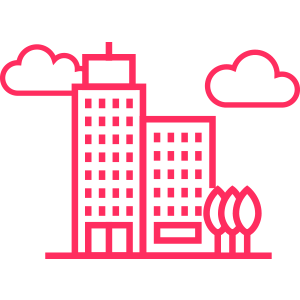 15 UK Offices

We're not one of those travel companies that's only in London and Manchester. We've got 15 offices across the UK, from Glasgow to Brighton. What does that mean? You get help from people that know everything about travelling out of your closest airports, ports and train stations. 
London - Waterloo
1st Floor, One Valentine Place
London SE1 8QH
London - Wimbledon
1st Floor, Sterling House, 6 - 10 St. Georges Road
Wimbledon, London SW19 4DP
London - Bankside
95 Southwark St
London SE1 0HX
Guildford
1 East Gate Court
Guildford Surrey GU1 3DE
Gatwick
1st Floor, Longley House, International Drive
Southgate Avenue, Crawley RH10 6AQ
Chelmsford
Dukesmead House, 39 High Street
Chelmsford, Essex CM1 1DE
Brighton
93-94 Queens Rd
Brighton, BN1 3XE
Bristol
75, Broadmead
Bristol BS1 3DX
Birmingham
11th Floor, Lyndon House, 62
Hagley Road, Birmingham B16 8PE
Hull
16 Waterside Park, Livingstone Road
Hessle, Hull HU13 0EG
Liverpool
4th Floor Castle Chamber
43 Castle Street, Liverpool L2 9SH
Manchester
7th Floor, 39 Deansgate
Manchester M1 1PX
Newcastle
10th Floor, Cale Cross, Pilgrim Street
Newcastle NE1 6SU
Glasgow
1st Floor, 204 West George Street
Glasgow G2 2PQ
Edinburgh
2nd Floor, 113, Rose Street
Edinburgh EH2 3DT
[[ item.name]]
[[ item.long_address]]
London - Clerkenwell
4th Floor, 102 / 108, Clerkenwell Road
London EC1M 5SA
Gatwick
1st Floor, Longley House, International Drive
Southgate Avenue, Crawley RH10 6AQ
Liverpool
4th Floor Castle Chamber
43 Castle Street, Liverpool L2 9SH
London - Waterloo
1st Floor, One Valentine Place
London SE1 8QH
London - Wimbledon
1st Floor, Sterling House, 6 - 10 St. Georges Road

Wimbledon, London SW19 4DP
London - Bankside
95 Southwark St

London SE1 0HX
Guildford
1 East Gate Court

Guildford Surrey GU1 3DE
Chelmsford
Dukesmead House, 39 High Street

Chelmsford, Essex CM1 1DE
Gatwick
1st Floor, Longley House, International Drive

Southgate Avenue, Crawley RH10 6AQ
Brighton
93-94 Queens Rd

Brighton, BN1 3XE
Bristol
75, Broadmead

Bristol BS1 3DX
Birmingham
11th Floor, Lyndon House, 62

Hagley Road, Birmingham B16 8PE
Hull
16 Waterside Park, Livingstone Road

Hessle, Hull HU13 0EG
Liverpool
4th Floor Castle Chamber

43 Castle Street, Liverpool L2 9SH
Manchester
7th Floor, 39 Deansgate

Manchester M1 1PX
Newcastle
10th Floor, Cale Cross, Pilgrim Street

Newcastle NE1 6SU
Glasgow
1st Floor, 204 West George Street

Glasgow G2 2PQ
Edinburgh
2nd Floor, 113, Rose Street

Edinburgh EH2 3DT