Skip to main content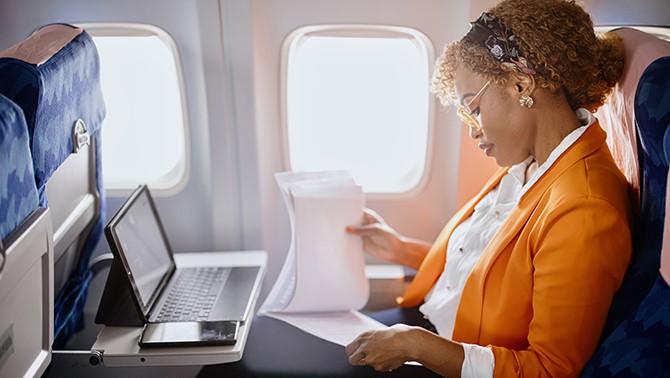 The complete guide to corporate travel policies 
The business travel policy guide you've been waiting for! 
Creating a business travel policy for your company can feel really daunting. You don't want to just throw something together and hope for the best, but it feels impossible to anticipate every possible scenario. The truth is your policy serves as more than a rule book; it's a guide to better decision-making about your corporate travel programme and can save you a world of headaches down the road.  
Introduction
When it comes to company travel, a travel policy brings it all to one place. It acts as an influencer for travellers to make the most cost-effective choices, an important visibility tool for your managers and HR department, and it protects your people if it's done right.  
If you're new to business travel or haven't looked at your travel policy in a while, we'll start with the basics and then move into the nitty gritty of corporate travel policies. We'll touch on a few best practices for writing a travel policy, what to include, and offer plenty of resources along the way.  
Ready to get cracking? Let's go!  
What is a travel policy? 
A travel policy is a guide for business travellers to follow that outlines:  
How, where, and when to book  
Approved technology for travel management  
Preferred suppliers for air travel, land travel, and accommodations  
Approvals process for out-of-policy bookings  
Trip extensions and personal travel  
Expenses and what is covered or not covered  
Reimbursement processes  
Business travel insurance information  
Emergency procedures and contacts  
Your company's travel policy should reflect your company culture and values, be supportive of your travellers and their needs, and protect your company from unforeseen circumstances. It acts as a central document that guides your team to the processes of embarking on company business travel, from start to finish!  
While you might hear a few grumbles and groans around the words "policy" or "process," don't worry! A travel policy does not need to be rigid and inflexible.  
Do your travellers prefer to book on their own? Don't take away their autonomy. They can still self-book, you'll just provide them with a better tool and way to do it more efficiently.  
Do your people feel prepared for any event that can cause a travel hiccup? With a travel policy, you can give them clarity and help them feel more prepared when travelling for business purposes.
Why do you need a travel policy? 
Your travel policy is an extension of your travel programme and company culture. It's the glue that holds your travel programme together – from approvals, expenses, booking processes, and emergency contacts.  
Having a travel policy helps you:  
Control travel costs  
Determine how reimbursement works  
Compile a list of trusted and approved travel vendors  
Manage an employee's travel experience and safety  
Cut rogue bookings – and simplify approvals  
Budget, report on travel expenses and activity and reconcile bookings  
It's a roadmap or guidebook that your travellers can reference when they're booking their own travel if they run into a tricky situation abroad, and it helps provide clarity around processes.  
As a company though, your travel policy helps centralise your travel programme, makes data and tracking more accurate and easier to navigate, and it saves time and money (including on expense management). Plus, if you take the time to craft your policy in an intentional and inclusive way, you'll have a policy your travellers are happier to follow.  
How do I create a travel policy that works for my business? 
Determine business travel guidelines 
Create a travel policy that puts your people first 
Set reasonable budget limits 
Simplify the process of expense claims 
Adopt a user-friendly all-in-one travel platform 
Once you've read through our tips, be sure to download our free travel policy template so you can get started on creating a travel policy of your own! 
1) Determine corporate travel guidelines 
When you take the time to create a policy that meets the needs of your business, you are making sure that your travellers are safe, costs are controlled, and you've made every business trip count. 
Start by looking at what types of travel are allowed and the reason for each trip. 
If you have team members travelling all over the globe, you might want to set some extra safety measures. You should also decide if there will be restrictions on the type of ground transportation used or where employees can stay. 
Create a process for booking flights, hotels, and other ground transportation needs. How far in advance should they be booking? Do different rules apply based on the traveller's position? Who is the point of contact for bookings and other travel questions? 
Making sure to include your company's travel insurance info is also important. Make sure to note if your policy covers medical expenses and/or any losses due to cancellations or delays in transportation services due to factors outside an employee's control. 
Do you have a policy for reporting and documenting expenses? This includes having a system in place for claims (like meal expenses) and a reimbursement process, so your team can easily get their money! 
2) Create a travel policy that puts your people first
You've heard the term "duty of care" before, so it's important to create a corporate travel policy that puts traveller safety and accessibility needs first. You'll need to define and assign the roles and responsibilities of everyone involved, including a travel manager, if you have one. 
Set up an emergency plan and provide access to traveller safety information. Determine who is the emergency contact (your TMC?) and how to get in touch. Do they have 24/7 emergency support available by phone or chat? What about email support? 
Invite your HR department, the travellers themselves, and your DE&I manager into a discussion to find out what needs your team has as individuals, what hiccups they face when travelling, and what holes exist in your travel programme that make it difficult to navigate. 
Working with a TMC is a great way to ensure travellers are kept safe before and during their trip.  
3) Set reasonable budget limits for business travel
You have a budget you need to adhere to, but is it realistic? Setting reasonable budget limits is key to an effective policy. 
Your budget should account for all travel-related expenses, including airfare, accommodation, meals, and ground transportation. And once you've set your budget, you can determine reasonable costs for hotels and accommodation, ground transport, flights, and more. Build these caps into your travel booking software to help travellers stay within the set parameters, which will later help with accountability. 
It's important to set clear rules on what the company can pay back and what types of expenses are out-of-pocket. 
If you've set a maximum daily rate for meals on work trips, it's crucial that travellers understand the limit before racking up additional charges. Requiring receipts can also help keep track of employee spending and make sure they're not going over budget. 
By working with a travel management company like Corporate Traveller, you can review your previous year's expenses and find where you can optimise or make changes based on market changes. 
4) Simplify the process of expense claims 
If you're unfamiliar with how to write a travel expense policy, creating a simple process for claiming expenses is key to getting your team on the same page. Do you have access to a payment system that pays for the majority of expenses at the time of booking? This could be a good way to save time and stress down the road.  
The more you can pay for before your travellers get to their destination, the easier everything is to reconcile after they get home.  
If you have a person in charge of reviewing expense reports and watching pre-trip approvals, make sure to set criteria for claim approvals and look at automating processes to make approvals simple! 
5) Adopt a user-friendly all-in-one travel platform  
Finding the right travel management software is essential. The right booking platform can provide travellers with an easy-to-use experience, giving them access to the best fares and availability. 
For example, at Corporate Traveller, we use Melon . It's a corporate travel platform that includes booking tool, reporting suite, travel policy pusher, traveller profile manager, and so much more. Melon features a "recommended spend" function, which helps keep travellers booking in policy. Hello, visual guilt! 
Melon's simple user interface, combined with dedicated travel consultants and expert 24/7 support, makes it simple to book, manage, and keep track of your business travel. You'll be able to access Melon-exclusive deals and perks (alongside many negotiated contracts and online deals) and take care of all your travel needs from one place. 
From the get-go, you'll be able to work closely with our team to ensure that all of your needs are met. We'll help you customise your travel programme to meet specific business needs, build your travel policy into the platform, and offer training to staff to help them along the way. 
 
Putting it all together  
Wow! You've reached the end and should have a better idea of how to write a corporate travel policy. High five! Now it's time to put it all together and get it on paper.  
Maybe you already have something in place that needs some work or an entire overhaul. Check out our easy-to-use template and start checking those boxes!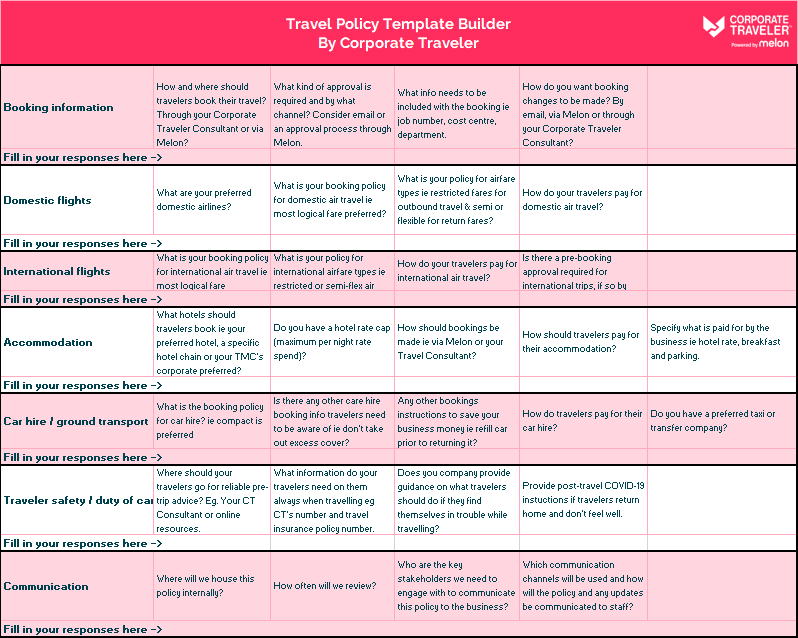 Grab our corporate travel policy template builder
Not sure where to start? No worries! We've got you. Here's how to streamline your process with a travel policy template! 
While there's no one-size-fits-all travel policy for every company, following the set guidelines helps you nail a perfect-for-you policy that can see you through an ever-changing travel climate. 
What to include in a travel policy 
When you're crafting your business travel policy, there are so many considerations to be made. Things might come up that you never even thought of, but not to worry. We have loads of resources to help you see this through.  
Starting out, it might be looking a little drab and wordy, but depending on your travel programme size, a visual travel policy might be just what you need. You can search for examples online or take a look at an example of a visual travel policy we've created.   
When building your policy, it's important to include:  
1. International or foreign travel policies  
When you've got travellers all over the globe, you need to build out a policy for international or foreign travel. This is protects them (and you) on anything from travel safety, to expenses, and everywhere in between.  
Whether your travellers are individuals or entire teams, your international travel policy needs to cover:  
How and where to book – is that with a travel manager, online booking tool, a travel management company (TMC)?  
Travel insurance coverages and contact info – international numbers and policy information  
Emergency contacts – how to reach them and the process of in-destination emergencies  
Travel expenses – limits and how to file for reimbursement  
Travel documentation – who to contact with questions  
Advance booking timelines – when should they be booking for international travel?  
Travel extensions – are these allowed and what are travellers expected to cover if they choose to extend their trip for leisure?  
By outlining all of this information in your policy, you'll streamline the process for your finance teams, travel managers, and your travellers. And really, who doesn't want to make travel a smoother experience?  
2. Corporate travel policy for business class travel 
Does your corporate travel programme have different rules, limits, or allowances for different levels of seniority? Are some junior members expected to travel in economy class, while some executives are allowed to book in business class?  
If some certain exceptions and situations might allow for an employee to book business class, regardless of their position, you should include that in your policy as well.  
Making this as clear as possible will avoid an approvals nightmare down the road.  
3. Corporate meal allowance policy 
It's great if you've already centralised most of your business travel expenses like flights, accommodation, transportation, and car hires, but your people gotta eat! It's super important to include a meal allowance policy that clearly outlines which meals (and how much) you'll cover.  
Some of your team might be travelling with corporate credit cards, while others might need to be reimbursed. The guidelines and procedures for submitting expenses or asking for reimbursement need to be crystal clear!  
Make sure to outline if you have a corporate travel policy for alcohol, too! You don't want murky policies when it comes to footing the bill for drinks.  
Some things to consider for your meal allowance and alcohol travel policy:  
Which meals are covered and for how much?  
Who is footing the bill for an alcoholic beverage with dinner?  
If entertaining clients, what is the budget, and how flexible is it?  
What is the process of submitting company card expenses?  
What is the process for requesting reimbursement?  
Your team will always have questions about the policy on food and drinks, so make sure they can find the info easily and have a point of contact for whoever can offer more clarity.  
4. Executive travel policy 
We briefly touched on executive travel when we talked about travelling in business class, but there is certainly more to the top dogs travelling.  
Executive travel can be a touchy subject if there are more lenient policies in place than there is for less senior team members. Your executives also may need to know the guidelines in place for their own travel, so they don't accidently go overboard, which could be an accounting nightmare!  
You'll need to make sure you deliver a guide for approvals, procedures, booking deadlines, meals, accommodation, basically everything.  
Lay it all out. Make your policy as digestible as possible, and for a busy exec, consider bullet points and titles in bold so they can easily skim to the areas they need to know.  
5. Natural disaster or COVID-19 business travel policy  
We can all agree that COVID-19 caused business travel to come to a screeching halt. Across most industries, the pandemic impacted client relationships, the ability to gain new clients and caused budgets to get slashed pretty dramatically.   
While this was only one event, many businesses have begun to consider the "what-ifs" of their travel programmes should another outbreak of COVID or something else happen. Crossing our fingers and toes doesn't cut it, unfortunately.  
There is also the chance of their travel being impacted by a natural disaster. We've seen it before – earthquakes, tsunamis, volcano eruptions, hurricanes. Do you have a plan or policy to aid your team and guide them through the unthinkable?  
In 2022, we surveyed 120 employees across various industries and businesses. More than half, 51% of respondents said their companies didn't provide resources or tips for safety on their trips. Duty of care isn't something to put on the back burner, it's your legal obligation to make sure your team is informed.  
So, what's the solution, you ask?  
Working with a TMC gives you the backup you need if anything ever happens and you have people travelling abroad. At Corporate Traveller, our travel management software, Melon, is a central place to house your policy for quick and easy access. Plus, our travel experts can help you paint the big picture of what to do, who to call, and how to get your team home safely as quickly as possible.  
Is there anything missing from your travel policy? 
Let's break it down. If you think of your policy like a sandwich, it should include:  
The bread and butter  
Where and why: Are there any restrictions on who travels domestically or internationally? Or guidelines around reasons for travel?  
When: Are there any restrictions on when business travel is a no-no, like during an auditing period or financial downturn?  
How? How should travel arrangements be booked? Through your online booking tool or with a preferred Travel Management Company (TMC)? How far in advance should domestic and international trips be booked?  
Preferred suppliers: Do you have preferred partners for air travel, accommodation, ground transport or travel insurance?  
Approvals: Who's responsible for giving the green light on trips?  
Show me the money: What's the process for managing/submitting expenses, paying for travel and reimbursements?  
Uh-oh: How will you prevent or deal with non-compliance to the travel policy?  
Noise level: Getting loads of 'noise' and questions about things in your policy? This means it's not clear and it's time to review why and where the stumbling block is for travellers (or your finance team!)  
 The filling  
Classy, baby: Who gets to fly business class, book 5-star properties or order UberLUX? And how does your business handle upgrades or airport lounge access for long-haul flights?  
All work, some play: What are the conditions if someone wants to extend their business trip to take personal leave? Are you happy for them to enjoy a bleisure trip, and if so, who foots the bill and for what?  
Loyalty: Are there any travel rewards or business loyalty programmes that can be used during booking?  
Spending money: Do your business travellers have a daily allowance for meals, snacks, and drinks? How much is it, what does it include – and what's not covered? Can they order room service, drink from the mini-bar, or use the in-house laundry service?  
The not-so-secret sauce  
Safety first: your policy should support air, accommodation and ground transport suppliers that have been safety and security vetted. Guidelines or information on travel insurance for work trips is also helpful.  
Now what: What's the plan of action in the case of Acts of God or Force Majeure events? Does your team know who to call for help?  
What's next: Who is responsible for updating and reviewing your travel policy, and how often?  
1. Write for skim readers  
One of the first steps towards writing a people-first travel policy is understanding how your travellers will read it. And the truth is…  
They probably won't.   
Research has shown that adults get distracted every 47 seconds. So if a business traveller is looking at your policy, they're most likely just searching for a specific answer – and they want it fast. So what can you do?  
First, make sure the document is easy to navigate. That means including things like:   
A table of contents  
Visual elements to help guide the eye toward crucial information, like flow charts and tables  
Clear headings and important details in bold  
Bulleted lists (see what we did here?) 
And even though it's a technical document, don't make it sound like one. An effective travel policy should be clear, concise, and easily comprehended. So skip the long, complex sentence structures and technical jargon, and write in plain, simple English. It helps to pretend like you're writing it so an eighth-grader can understand it.   
2. Guide travellers to the right resources  
Remember when we said travellers will only read your policy to find a solution for a specific need? Whether it's a link, a phone number, or a step-by-step tutorial – a well-managed travel policy should provide them with the right resources.  
Instead of treating a travel policy as a list of rules, treat it like a resource sheet. Here are some key pieces of information travellers might need to pull up easily:  
Your approved online booking tool (and steps on how to use it)  
QR codes to download your mobile travel app  
Preferred airlines, including class, budgets, and other limits  
Permissible hotels, including guidelines on star-class and incidental expenses  
Guidelines on ground transportation (trains, ride-sharing services, rental cars, and personal car usage)  
How to get travel support  
Travel insurance carrier  
Clarification on the reimbursement process (more on this later)  
You can also include other factors specific to your company, but this should at least be the necessary groundwork to help employees make the right choices on their own.  
3. Automate your policies  
Let's face it: even with the best communication efforts, there's always a chance that an employee may violate policy, even unintentionally. So, what can you do?  
Build policy into booking.  
By building your travel policy into your travel management software, it becomes unavoidably embedded in the booking process, so even the most easily confused employees end up following by default.   
Automation tools can sound the alarm on out-of-policy bookings and even provide an audit trail. This can be especially helpful for employees who may struggle to remember procedures and policies, especially after big changes to your travel programme.  
4. Stipulate a timeframe for expense claims  
No one wants to get stuck waiting on the money they're owed – or worse – find out they're not getting reimbursed for an expenditure they thought would be covered.  
Having a clear and well-defined expense claim process is critical in any travel policy. Employees need to know how to claim their travel expenses, how soon they need to submit an expense report, and when to expect reimbursement.   
The travel expense policy should also be clear about what expenses are and are not reimbursable, including any limits or exceptions. For example, if an employee needs to book a different seat class to accommodate a disability, the policy should include the process for requesting and approving this expense.   
Plus, a submission deadline reduces cash flow issues and provides more accurate and complete expense data for that period (your finance team will thank you later).  
5. Be prepared for the unexpected  
As a company, you have a duty-of-care responsibility. When it comes to business trips, you need to be prepared for the unexpected. No matter how much effort you put into planning, there will always be a few hiccups along the way.   
For instance, lost luggage, canceled or delayed flights, and sudden weather or political emergencies in unfamiliar destinations could all leave your employee stranded.   
"Companies need to be prepared to plan for the particular, not just the universal. Every aspect of the travel programme needs to be able to fit each of your travellers like a glove, from adaptable plans and experts on call, to technology that makes the journey seamless." - Emese Graham, DE&I Manager @ FCTG  
Don't let unexpected situations blindside you. Have processes in place to ensure travel safety and security. Make sure they know what to do, where to go, and who to get a hold of if something goes wrong. Taking a proactive and prepared approach to your policy can minimise the impact of emergencies and take care of your team's well-being while they're on the road.  
BONUS TIP: Update your policy regularly  
Here's a free business travel policy best practice just for you! It isn't just a "one and done" deal – it's a living document.  
What's that mean? As your company grows and travel conditions change, so should your travel policy. Revisit your expense policy at least once a year to keep it relevant and effective – and lead you towards new cost-saving solutions.    
Data is going to be your best friend here. Here are a few key factors you should look into when updating your travel policy:  
Analyse travel spend patterns – are you throwing a lot of company money at certain suppliers? You might want to see if you can negotiate a new deal or find better rates elsewhere.  
Identify areas of overspending or inefficiency – are employees accruing high parking or travel costs? See if you can get season tickets or other accommodations.  
Evaluate the overall performance of your policy – are you still compliant with any new regulations that have come into play since the policy was established? How can traveller experience be improved?  
You may even want to consider enlisting the help of professionals, such as a travel management company with experience in expense management, to give advice on how to optimise your travel policy to better meet the needs of your employees and your business as a whole.   
Building a travel policy that's good for business and travellers and meets their needs is no small feat. But whether you're looking to retain your team, attract new talent, or make life a little easier for your travellers, investing in a well-designed travel policy is definitely worth the effort and great for company culture.  
By following these travel policy best practices and ensuring your policy meets all travellers' needs, you'll be on your way to smoother, safer, and more enjoyable travel experiences for all.  
What are you waiting for? Start with this travel policy template and watch your business soar to new heights!  
How to promote travel policy compliance  
Whether compliance is a big or small issue in your company, it takes a little bit of investigating to figure out why it's an issue at all.  
Maybe your policy meets the needs of only a few of your team members. Maybe it's too difficult to navigate your policy. Or maybe, your policy is written in legalese and makes your travellers vision blur before they go rogue and book how they want.  
It could be that your travellers prefer a bit of freedom in booking and would rather do it on their own. Or, maybe they have specific needs that aren't being met by the options provided.  
Whatever their reasons, it's your job to figure out why they aren't following and what you can do to build better compliance.  
Here are a few tips to improve travel policy compliance:  
Make your policy easy to navigate, understand, and find  
Use an online booking tool (OBT) for travellers who prefer to self-book  
Allow a bit of flexibility so travellers feel they have some autonomy  
Include a category for last-minute bookings so it doesn't mess up your data  
Understand your traveller needs and build an inclusive policy  
Work with your DE&I Manager, HR manager, and travellers better learn how to diversify your travel programme.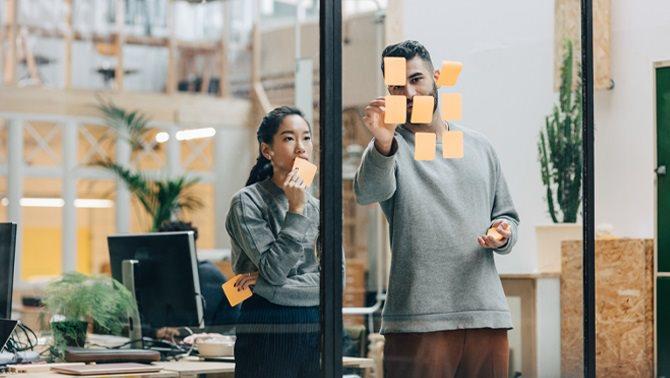 When to review and update your travel policy 
If the last time you reviewed or upgraded your travel policy was more than a year ago, it's outdated and needs a refresher. If your company is small and has low turnover, you could probably get away with making small tweaks and optimisations.  
But if you have a larger company with multiple departments and higher turnover, you probably need to do an overhaul and review it more regularly. We're not saying you have to change it every time someone is hired or leaves the company, but making sure it's relevant to the people who are there and are travelling matters!  
Corporate Traveller conducted a survey in 2022, which showed that 48% of respondents didn't know if their company had resources for specific traveller profiles, while 41% said their company didn't provide resources for specific traveller profiles. This really goes to show that there's room for improvement in how policies are built to support their people and their businesses.  
A people-first travel programme and policy have become necessary as the world grows and begins to understand neurodiversity, disabilities, and cultural differences. When we learn about our team members' diverse needs, we can better understand how to support them when they venture abroad for our businesses.  
READ MORE: Learn how to diversify your travel programme to support your team
We recommend policy reviews every 3-6 months, but at the minimum, once per year.  
Final thoughts 
Business travel is so unpredictable, as we've seen in recent years. There will always be circumstances you can't avoid as a company, but making sure that you have the necessary checks and balances in place can help to make things just a little easier. If you have groups travelling, VIPS, or people heading to high-risk destinations, it's important that your policy is relevant.  
Don't forget that travel policies shouldn't be written and forgotten about – these are living documents that must be regularly updated to make sure they best protect your people.  
Remember these best practices when writing your travel policy:  
Keep it simple and make it pop with visuals, bullet points, and bold headings.  
Answer any and every question possible – think of all the eventualities  
Always put your people first  
Implement a quick and simple approval process  
Automate as much as you can  
Use technology that's supports your policy  
Be flexible with due reason  
Be clear about what's not allowed  
Update your travel policy at least once a year  
Keep it somewhere easy to find   
And finally, it doesn't hurt to have a couple of different formats. Consider a visual version and an extended version so the message is delivered best depending on the person reading. For some, it might be easier to digest one over the other.  
Looking for a policy review? We'd be happy to work with you. 
Let's chat! 

Need help?
Hello, can I help you find what you're looking for?