Skip to main content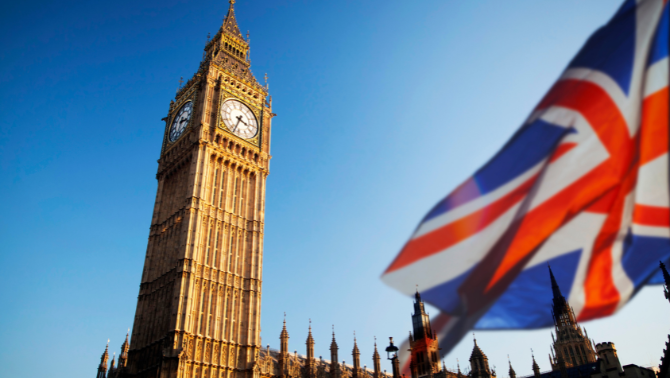 What's the ETA on the UK's ETA system?
You've got your ticket to the UK, an up-to-date passport, and your bags are packed. But, did you get your Electronic Travel Authorization?
 In an effort to increase security and border control, all non-visa nationals to the UK will be expected to obtain an Electronic Travel Authorization (ETA) prior to arrival.
So, whether crossing the pond is a regular trip for you, or you're heading there for the first time, here's everything to know about the ETAs and what it means for you. The program is expected to start at the end of 2024, but stay tuned as we will update this page if and when new information is released.
What is the Electronic Travel Authorization system?
The UK plans to fully digitize their borders by 2025, and the ETA is a big part of that. It's also meant to give them more control of potential threats and get more accurate data on people entering or passing through.
Who will need an ETA?
The list has yet to be confirmed, but it's expected to include travellers from the EU, Europe, and other visa-exempt countries including Canada, the USA, Australia, and New Zealand.
How do I get an ETA?
The process of getting an ETA will be entirely online. You'll need to make sure to have the following information:
Full name as per passport

Date of birth

Country of citizenship

Travel details

A valid passport

Email address

A credit card or debit card to pay the fee
You can expect a response within 72 hours of application.
Will I have to apply for an ETA every time I go to the UK?
No. The ETA will be valid for 2 years, and visitors will be able to stay for several months at a time.
How much will an ETA cost?
The cost is still TBA, but make sure to stay updated as we'll update this page when new information is released. Otherwise, you may also check the GOV.UK site.
What if I Don't Have an ETA?
When you arrive at the airport to check in, you'll be expected to provide your permission to travel (either on paper or digital copy). If you're not able to confirm your permission to travel, you could face a penalty charge.
Interested in learning more about ETAs?
Check out the GOV.UK page for more information on deadlines, frequently asked questions, and more.
Here at Corporate Traveller, we may not directly manage ETAs (we'll update if that is something we'll be able to manage), we're happy to help with any information you need to get it started. If you're a customer, reach out to us for more information on travel to the UK. Otherwise, subscribe for more industry insights.
Have any questions? Reach out to our team!
Have any questions about travel to the UK?
Let's talk!