Skip to main content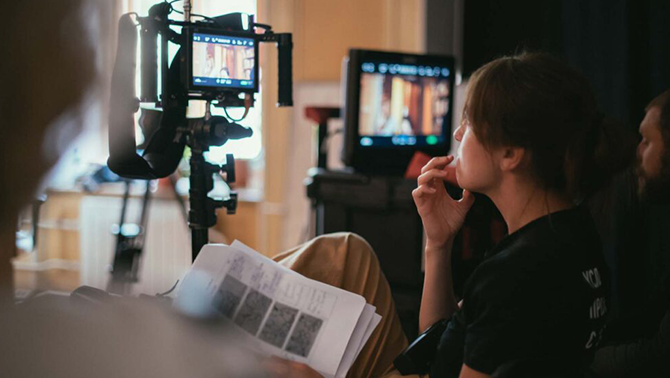 Why travel management matters for entertainment industries 
What do the sports, media, film & TV, fashion, and music industries have in common? They are all creative and entertainment industries that depend on travel to be efficient, flexible, and seamless. That can't happen (at least not well) if you don't have expert travel management on your side.  
Why does travel management matter? 
Great travel management matters because your time matters. Your focus matters. Your performance depends on you having your head in the game. If you're worried about a cancelled flight, or figuring out the logistics of moving your equipment, or if you have a crew full of people coming to you for answers, it's hard to keep your eye on the prize.  
With Corporate Traveller Stage, Screen & Sports, you have high-touch, personalised, efficient travel support behind you every step of the way. We use a people + tech approach to travel because we know that's the winning combination. It makes travel management faster, more streamlined, more personal, and it gets perfected with every trip.  
Want to know what that looks like? Let's show you. 
We make travel planning easier. 
Our travel experts are well-versed in specific industries. Some of the team focus on booking productions, while others are wizards in sports travel management. Regardless of where their expertise lies, the common factor is that they love travel, and they know how to make it work for you. 
Along with that expertise comes knowledge of the logistics of moving loads of baggage, equipment, and gear.  
Need an air or bus charter? Ground transportation in remote destinations? Group travel? No problem. We'll take it from here.  
We help you make it count.  
When it comes to making it count, we're talking about our team doing whatever it takes to help you own the stage, screen, scene, runway, or pitch! We know that your success depends on you getting where you need to be, and getting the most out of each trip, every time. We get it right so that you can shine.   
Need to plan a complex itinerary? Combine trips close together? No problem. We'll help you navigate the best routes so you can really make it count.  
We make travel personal. 
Everyone has specific needs, and we focus on what yours are. We didn't get to where we are by offering cookie-cutter service and support. Our team is committed to knowing all about you so that we can always deliver personalised options for your projects and performances. 
Special requests for VIPs? Hotel blocks for teams or crews? Black car service or hired vans? Whatever the request, it's no match for our travel experts. Let us take the load off. 
We make it vibrant.  
Despite our name, we aren't really that corporate. You'll find when you meet our team that we bring lots of personality to the table (in a good way, promise!). We have a company culture that supports growth and opportunity, challenge, and a healthy dose of fun. We love travel, and we're passionate about celebrating your successes.  
Don't miss a beat! Stay up to date with the latest news.