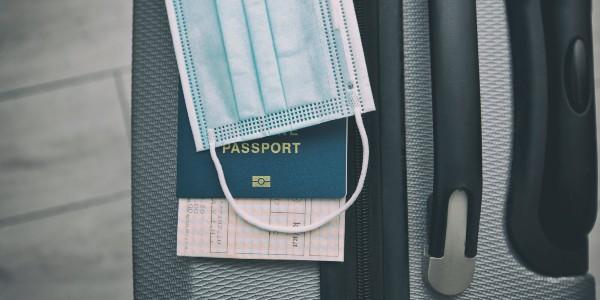 UK Travel Updates
No fake news here. This blog has clear information on UK government updates for business travel. We'll only update when there's been confirmation.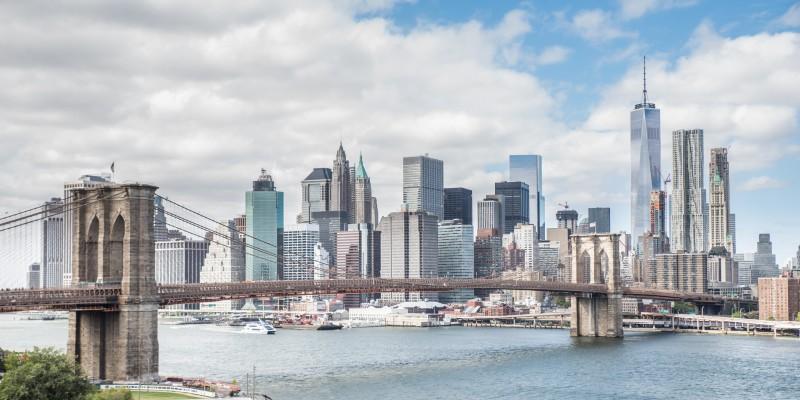 US to lift travel ban on 8th November 
15th October 2021
Trans-atlantic travel is opening up! The US will open its borders to fully vaccinated travellers on 8th November. The new rules apply to travellers from the UK, Ireland, Schengen countries, Brazil, China, India, Iran and South Africa. 
Travellers will have to show proof of a negative test in the 72 hours before travelling to enter. 
This is a watershed moment for the safe return of trans-atlantic travel. The US will also relax its land borders with Canada and Mexico in November for fully vaccinated travellers. 
For more detail or to get a test visit:
Day 2 test to switch to lateral flow for fully vaccinated travellers on 24th October
14th October 2021
Fully vaccinated travellers arriving in England from non-red countries can take a lateral flow test from 24th October, instead of a PCR test.
The lateral flow test must be taken on or before day 2 of arriving in England. Lateral flow tests are cheaper than PCR tests and will be available to buy from 22nd October, when a list of approved private providers will be posted on the UK government website.
Travellers will need to take a photo of their lateral flow test and booking reference supplied by the private provider and send it back to them to verify the result.
Anyone who has already bought a PCR test will not need to buy another test.
Unvaccinated travellers arriving from a non-red list country will still need to take a PCR test on day 2 and quarantine for 10 days at home.  
For more detail or to get a test visit: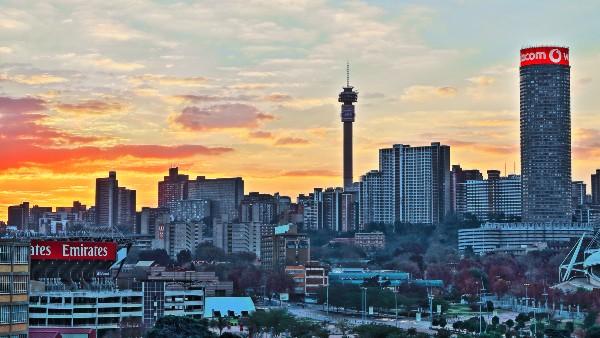 Red list dropped to 7 countries
7th October 2021
There's been some big changes to the UK's red list for international travel. UK Transport Secretary Grant Shapps has announced from Monday 11th October, just 7 countries will remain on the red list; with the other 47 destinations, including South Africa, moving to the non-red list. 
Countries staying on the red list are Colombia, Dominican Republic, Ecuador, Haiti, Panama, Peru and Venezuela. 
There's more. From 11th October the UK will recognise fully-vaccinated travellers as eligible from more than 37 new countries and territories including Brazil, Ghana, Hong Kong, India, South Africa and Turkey. These travellers will be treated the same as UK vaccinated passengers, so long as they have not visited a red list country in the 10 days before arriving in the UK. 
And in late October the day 2 PCR test requirement is to be replaced with a lateral flow test. Those taking postal tests will be able to send a picture of their tests as a minimum requirement to verify the test result. 
For more detail or to get a test visit:
New travel rules into UK are here
4th October 2021
Goodbye pre-departure test, hello two-list system . New travel rules for arriving into the UK are here - find out what you have to do.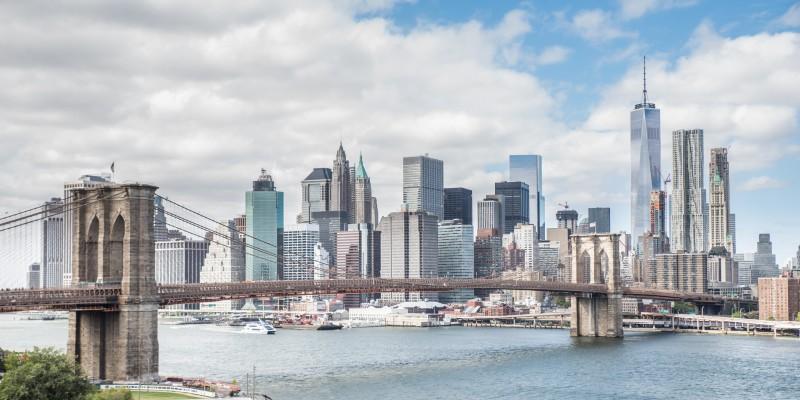 US relaxes travel for vaccinated travellers
20th September 2021
UK and European double-vaccinated travellers will be able to enter the US from November onwards.
All foreign travellers entering the US will need to prove they have been vaccinated before boarding and will also need proof of a negative COVID-19 test taken within three days of the flight. They will also have to undergo contact tracing.
Under the new rules, fully vaccinated passengers will not be required to quarantine.
Rules have also been relaxed for non-US citizens who have been in China, India, South Africa, Iran and Brazil within the last 14 days.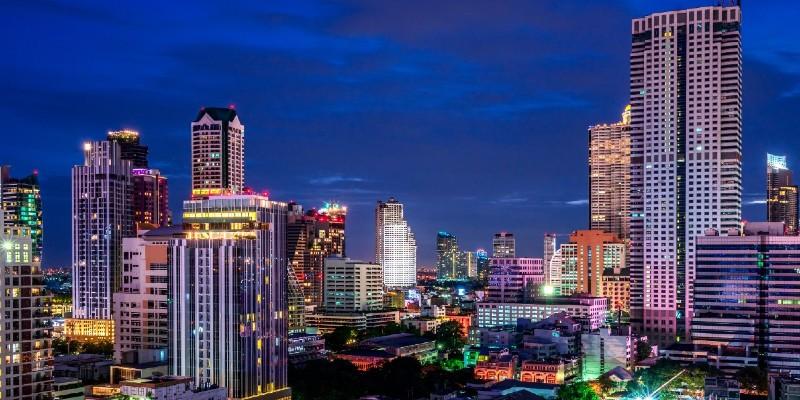 New international travel rules from 4th October
17th September 2021
From Monday 4th October, there will be a new international travel system. Instead of the traffic light system with three red, amber and green categories, countries will either sit in a red list or another 'rest of the world' list that will have simplified rules. The two lists will still be reviewed every three weeks.  
Transport Secretary Grant Shapps also announced that from 4th October, if you are double vaccinated you won't need a pre-departure test before arriving into England and Northern Ireland from a non-red country.
Rules depend on whether a passenger is recognised by the UK government as being fully vaccinated or unvaccinated. This list was updated to approximately 50 countries - find more detail here.
Those considered unvaccinated and arriving from non-red countries will still need to take a pre-departure test, self-isolate for 10 days and take tests on day 2 and 8 when arriving in England. Test to Release remains in place too. 
From later in October, the day 2 PCR test requirement will be replaced with a cheaper lateral flow test. Even if travellers change flights on the way to the UK, they will be allowed to follow the measures associated with the country of departure, not the country of transit. 
Scotland has stated they have no plans to change inbound testing requirements. Wales is changing to the two-list system but is still looking into the other changes. 
Remember, these announcements only cover what happens to arrive back into England and Northern Ireland. You must still check the entry requirements and travel rules for the country you're visiting.
In addition, eight countries come off the red list on Wednesday 22nd September at 4am. These are:
Bangladesh
Egypt
Kenya
Maldives
Oman
Turkey
Pakistan
Sri Lanka
Need more detail, or want to get a test? Check the resources below. 
Countries shift in latest traffic light changes
26th August 2021
From 4am, Monday 30th August these changes come into effect: 
Moving to green list: The Azores, Canada, Denmark, Finland, Liechtenstein, Lithuania and Switzerland.
Moving to the red list: Montenegro, Thailand. 
No changes to amber list.  
Need more detail, or want to get a test? Check the resources below.
France, Germany and UAE among traffic light changes 
5th August 2021 
It was a late night announcement from the UK government yesterday. But some good news, with countries moving to the green and amber list. Some European business destinations have been opened up, as well as travel hubs in the Middle East, particularly for those wanting to fly with Emirates, Qatar Airways and Etihad. 
As of 4am, Sunday 8th August:
Arrivals to the UK from France will no longer need to quarantine if they are fully vaccinated. 
Moving to green list: Austria, Germany, Latvia, Norway, Romania, Slovakia and Slovenia. 
Moving to amber list: Bahrain, India, Qatar and UAE. 
Moving to red list: Georgia, La Reunion, Mayotte and Mexico.  
The announcement is expected to stimulate a welcome return to international business travel as the global vaccination rollout continues.
Need more detail, or want to get a test? Check the resources below. 
Changes for fully vaccinated travellers coming into the UK
28th July 2021 
The UK is opening up! From 04.00 (BST) on Monday 02 August 2021, fully-vaccinated passengers travelling from both the US and European countries will not be required to quarantine when arriving in England.
The UK transport secretary has confirmed that the changes will apply to those fully vaccinated with an FDA or EMA-approved vaccine.
A pre-departure test taken prior to arrival will still be required, in addition to taking a PCR test on or before day two after arrival in England.
This a hugely positive step forwards, as currently only passengers travelling from amber list countries (excluding France) who have received their vaccinations in the UK are able to avoid quarantine on arrival in England. This new measure means that passengers who have been vaccinated outside of the UK will also be eligible.
Need more detail, or want to get a test? Check the resources below. 
Quarantine relaxed for double vaccinated UK travellers
8th July 2021
The Secretary of State for Transport released new rules for people returning from amber list countries to the UK. 
From 19th July, adult UK residents that have been fully vaccinated, plus 14 days with an NHS administered vaccine, will be able to return to England from an amber list country without the need to quarantine. As previously, they will still need to take a test before they enter the UK, and a PCR test on or before day 2. However they will not need to take a day 8 test.
From 19th July, it has also been confirmed that the cautionary guidance on not travelling to amber list countries will be removed. This will facilitate and encourage travel for business and leisure travel. 
These changes will go some way to further opening up travel for our customers and the removal of quarantine for those arriving from amber list countries is very welcome. Some testing still remains and FCM is working with a variety of trusted testing suppliers who can facilitate tests for customers. 
Need more detail, or want to get a test? Check the resources below.