Skip to main content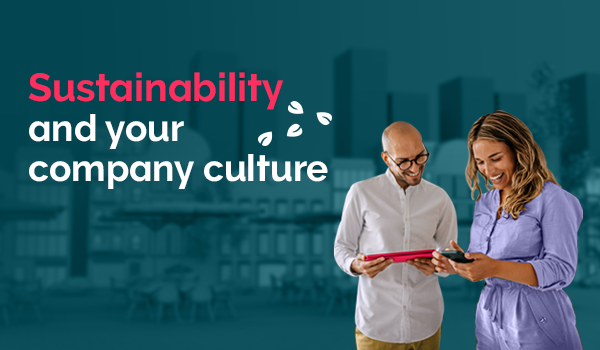 How to align your sustainable travel initiatives with your company culture
"Let's not waste a good pandemic."

– Bruce Poon-Tip, Founder of G Adventures
When the pandemic first hit in 2020, visitors to Venice evaporated almost instantly. As a result, the canals of Venice began to transform into the healthy and clean standards of decades long gone. Two years later, as business and leisure travellers get back out there, Venice has adapted entry rules in a hope to maintain that pristine nature.
Starting this summer, the city will begin charging an entry fee and booking system for tourists in the hope of curtailing the over-tourism the city has experienced for years.
The opportunity here is to resume travel in a more sustainable way for both the environment, and for your people. Stories of burnout and endless flights were the flavour of the pre-pandemic world and most of us were afforded a break from that lifestyle for almost two full years. Now that travel is back, how can we really make it count? This is about squeezing the most value out of a trip, without compromising the environment, your time or wellbeing.
That starts with company culture, building a travel policy to support that culture, and providing the tools to uphold that policy. We can't help with the culture piece (that's on you), but we can certainly assist with the policy and tools components. Here's what we're seeing:
It's a journey
Sustainability options need to be considered at all stages of the journey:
In the planning process – what travel partners are your people allowed/encouraged to book? What about direct vs connecting flights?

During booking – can your booking platforms call out the best travel options that align your sustainability goals?

On trip – do your travellers understand their impact and are they aware of what they should and shouldn't do? (ie – perhaps a train is encouraged instead of a taxi)

Beyond the trip – what reporting and analysis is set up to measure and improve the policy?
The list can go on…and, as you can see, there are many factors at play throughout just one journey.
The tools you need
Once you've determined the policy components you want to encourage for your travellers, you need access to the tools to bring those to life – empowering your travellers throughout the entire journey:
Policy

Green options through booking flow

Offsetting reporting and options

Approval process

Notifications through app

Reporting and analysis
Know your options too

.
It's pleasing to know that many of our partners in the airline, hotel, and ground transport industries are already making great strides in this space. With that in mind, Corporate Traveller has been working closely with partners across the globe to ensure that we can provide our clients with various options to meet their sustainability goals and needs. We proactively source socially conscious industry suppliers and present our clients with the ability to report on and work with like-minded partners when you hit the road.
Beyond the physical tools
We've always believed that our people are our greatest strength. That's why we also put value and pride in our ability to consult with clients to develop their plans and processes for sustainable options….in real life. Our people love to travel, but they also love to do it responsibly. Whilst we've put together this simple table to demonstrate how sustainability works alongside traveller wellness and cost, we also relish the opportunity to dive deeper into each customer's needs on a personalised basis. That means working with you to consult specifically on your sustainability goals and desired outcomes. And it's a two-way flow of information – we often learn from our customers along the way and look to utilise those learnings for other customers. 
There is no finish line
Our world is billions of years old. Can you think of anything more resilient than that? It's an incredibly powerful metaphor for the cyclical nature of our environment. Any sustainability initiatives will work in a similar way. We admit that we don't have all the answers, but we understand the importance and value of a strong sustainability policy and how that can, in turn, work to strengthen and maintain each company's strong culture.
It's not an easy topic to navigate. There's a need to consider many factors including company culture, industry, geographical locations, nature of work, and more; all of which are unique to each and every business. Our goal at Corporate Traveller is to help businesses navigate this complex subject and find solutions that work for the planet and for your people.
Want to make your travel programme more sustainable? See how Melon can make it happen.
Let's chat sustainability.
Find out how our tools and team can help you impact your business goals.

You may also be interested in...