Skip to main content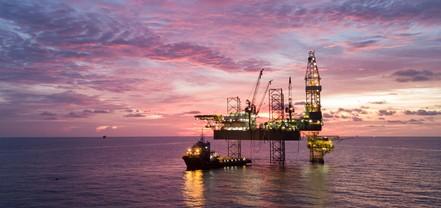 Marine fares deliver value for Hydenlyne
When you work in a sector like energy, there are tips and tricks to get the most out of flights that are tailored exclusively for your line of work.


Flights for an energised organisation
Dorset-based Hydenlyne operates in the oil, gas and renewable sectors specialising, in its own words, in "seismic acquisition, wellsite geology and environmental services".
The organisation looks to Corporate Traveller primarily for support with flight bookings. Maria Andersson, Project Manager and Business Development Manager is especially focused on flexibility and value. Post-pandemic the company is looking to expand its team, which will mean more travel.
Marine fares to the rescue
As a client in the energy sector, Hydenlyne can take advantage of specialist marine fares, which:
Stay flexible even after departure. So if a member of the crew doesn't make it off a vessel in time, changes can still be made.

Always include two bags of checked baggage, handy when crew are away for up to two months and have a lot of luggage, PPE etc.

Can be one-way and don't have to be ex-UK; they can start and end where needed.
"Marine fares are not only great value, they are also fully flexible and allow for the extra luggage requirements often required by our travellers working offshore. We are usually given a number of options so we can provide our clients with a choice of when is most suitable for the consultant to land in the country of operation," said Maria.
Backed by specialist expertise
Marine fares and travel consultants aren't all that Hydenlene get from Corporate Traveller. They also get the support of Customer Success Manager James Forbes, who provides Maria and the team with data and trends to keep their travel goals on track. During the pandemic, we helped travellers understand COVID requirements and we continuously assist with visa advice.
When there's an issue outside of working hours, there's access to the emergency team. "We have often had to use Corporate Traveller's out of hours services when flights have been cancelled or delayed during out-of-hour times. The teams have always worked well with us," said Maria.
Hydenlyne has always had a great working relationship with Corporate Traveller. Our correspondents always respond fast with various options that fit the requirements from our clients.

Maria Andersson, Project Manager and Business Development Manager @ Hydenlyne
Need to up your travel game? Let's talk