Skip to main content
Media travel management that never sleeps 
You need to be among the action, day or night. Getting your crew on-site on a tight deadline, with loads of equipment and baggage that airlines aren't always happy to put in cargo. Even when you're on the ground in your hired transport, you need to be able to switch things up at a moment's notice. 

At Corporate Traveller Stage, Screen & Sports, we've been making travel plans and adjustments for media firms for 20+ years.
So even if you need to get to the middle of nowhere or you have lots of baggage, we know the drill. Our airline and port contacts make transporting your equipment easier. Plus, we'll make sure you stick to budget with comprehensive data, analysis, and recommendations, while still meeting those personalised individual travel requirements. 
We handle the details so you can focus on capturing your moment.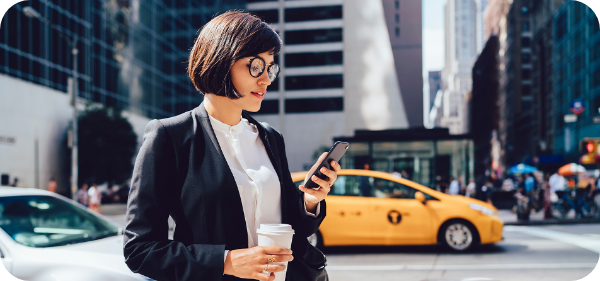 Safety as a priority 
Both Melon and our travel consultants are on hand to make sure everyone gets to and from their trips safely and most efficiently. Whether you're looking for:  
Traveller information and advice ahead of a trip. 
Real-time alerts and notifications to travellers if there are delays, disruptions, or disasters. 
See where your travellers are with risk maps and tracking. 
Continuous monitoring of global alerts so we have a POA to keep travellers safe and reduce stress. 
Regular reviews of your duty of care programme with your account manager to reflect changes and best practices. 
Tips and reviews to reduce stress and improve traveller wellbeing.  
Meet Melon – Media travel's best friend 
Time is of the essence, and you need to be able to make a booking, manage your travellers, or pull a report in minutes. Melon is your platform for booking, safety, reporting, policy, and expenses. Make bookings in 5 minutes and access millions of travel options tailored to you and your travel policy. 
Intuitive user experience. 
Bookings, online check-in and itineraries in one place. 
Insightful reporting - analyse your programme and make the right calls.  
Access the best-negotiated rates, worldwide. 
Chat to a travel expert with one tap. 
Stay in the know with travel alerts and tracking. 
Melon is powered by real people supporting your every need. Chat with travel experts, access safety features, and manage budgets, anytime, anywhere on any device. 
Have special requirements for your media travel?
Get in touch with us today to chat about your needs and we'll show you how we can deliver. Let's chat.