Skip to main content
Your Return to Travel Guide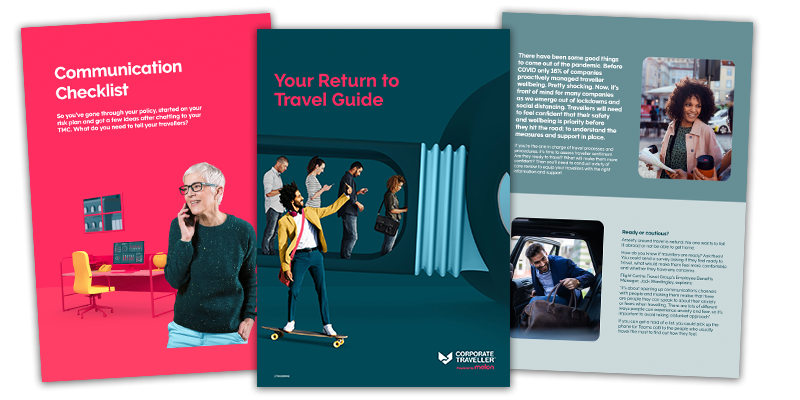 Your Return to Travel Guide
Ah, business trips. There have been some changes, thanks to a particular virus. If your travellers haven't been on a flight or in a city for some time, there will be some trepidation. They might have even forgotten how and where to book (horror!).
But fear not. We've got the steps to restart business travel and help everyone move forward with confidence. 
Practical advice
That's what we've aimed for in this guide. Before COVID only 16% of companies proactively managed traveller wellbeing. Pretty shocking. Now, it's front of mind for many companies as we emerge out of lockdowns and social distancing.
Travellers will need to feel confident that their safety and wellbeing is priority before they hit the road; to understand the measures and support in place. We'll cover: 
Be Kind, People First

Preparing your policies

Crisis? Not in your procedures

Communication checklist
Ready to get prepared? Download the guide now