Skip to main content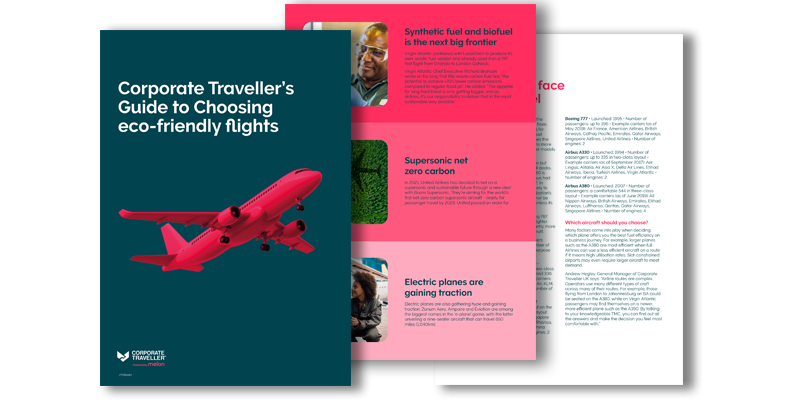 Guide to choosing eco-friendly flights
In 2020, each one of us contributed to saving the planet. Let's not stop now. 
Working from home had its perks. Let's be honest: who didn't enjoy meeting with C-level executives online while secretly wearing pyjama bottoms? Even better – we could all pat ourselves on the back that we were saving the planet by producing fewer carbon emissions. Venice even reported dolphins had returned to its canals and waterways.
Fast-forward a couple of months, and the endless Zoom galleries lost their sparkle. Employees reported that video calls simply lacked warmth, humour and human connection. People missed the spontaneity of 'real life' meetings, the creative sparring and brainstorming in the boardroom, and the off-the-cuff remarks that can take a meeting or idea in a completely different direction. And – if you're going to sign a multimillion deal, you need to shake (or at least bump elbows) on it.
Cutting that carbon
Air travel throws a spanner in the works if you're trying to reduce your carbon footprint. Flights are the most significant travel spend, and unfortunately, they are also the greatest maker of carbon emissions.
Cut carbon using our guide, including:  
Which aircraft are most eco-friendly

Simple tips to make a difference

The latest investment and innovation to make air travel more sustainable
Ready to choose more sustainable flights?
Let's get greener