Skip to main content
Five steps to finding your perfect business travel partner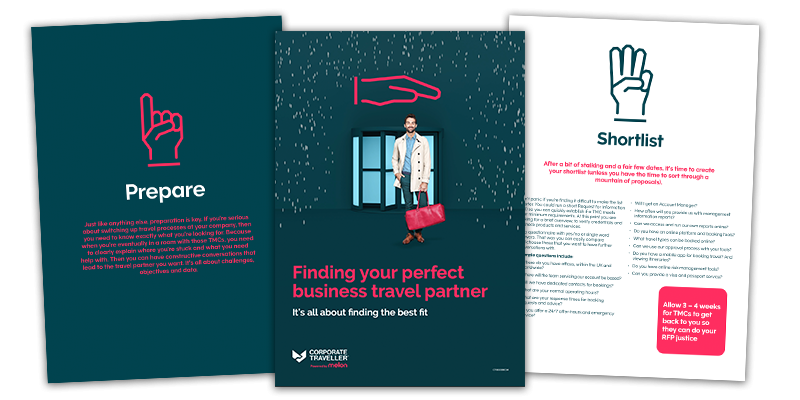 Five steps to finding your perfect business travel partner
If you've come this far, we would hope you know what a travel management company (TMC) is. Just in case you aren't sure, at its most basic level, a TMC is a travel agent that specialises in business travel. But we do WAY more than booking and changing flights.
There's reporting, travel risk, policy recommendations, airline exclusive deals, to name a few. And everything we do is tailored to your business objectives and travel guidelines.
So we wrote this step-by-step guide to choosing a travel management company. It's all about finding the best fit for your company. That could be based on culture, tech or a whole load of factors. It varies for every company.
Just five steps
Our guide goes into the detail of five key steps:
Prepare

Research

Shortlist

Evaluate

Choose
What are you waiting for? Get the inside track today