Skip to main content
Our free travel management benefits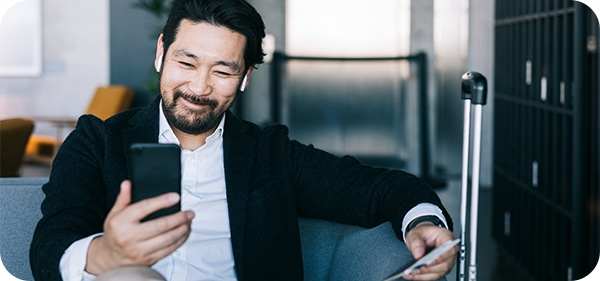 Our free travel management benefits
Free? Yes please.
They say the best things in life are free, and we couldn't agree more. Travel management benefits shouldn't cost the earth, which is why at Corporate Traveller they don't. Read on to find out what's included when you book with us.
All the tools you need
No matter your travel spend, here's what we offer when you book with us:
Anytime, anywhere booking options
Visibility on spend through reporting
Traveller tracking capabilities
Insights on destinations
Risk dashboards and reports
And we won't leave you in the dark – a dedicated agent will be there to assist every step of the way.
Travel your way
A tailored travel policy is a must. It keeps your travellers safe, protects your company's bottom line and makes bookings as easy as look, click, boom – you're on your way.
We're fanatical about start up to mid markets and know exactly what your company needs to create a policy suited to you.
And when life throws you a curveball, we're on hand to update your policy as many times as you need – at no extra cost.
Did someone say deals?
When you book with us, savings and deals are never far away. Our travel management benefits include lower prices, last minute availability and perks like free breakfast and wifi included in your stay.
Got points?
Loyalty programmes aren't just for travellers. Schemes such as BA Business and Air Canada for Business give companies perks too like discounted or free flights and as part of your travel management benefits, we'll manage the programme for you.
You've got the power
Let your dedicated agent show you the ropes so that booking trips and managing your travel programme is a breeze. Let us teach you how to call all the shots.
Have we caught your attention?
Get in touch and be on your way to FREE travel management benefits today