Skip to main content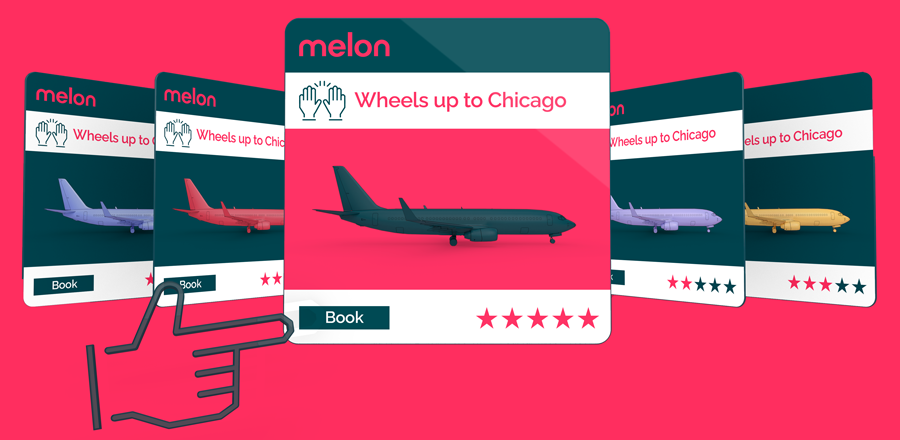 Three must-haves for your business travel programme 
Travel has changed. We can go further, faster, in far more ways than ever before.
But with all those choices on the map, it can be hard to know where to turn. 
How can you get the best value, while still sticking to your policies? How can you meet the needs of your travellers, without spending an age searching for the right options? In short, how can you get where you want to go, as simply, safely – and swiftly – as possible? 
At Corporate Traveller, we've created a platform – Melon – that answers those questions. It's built to deliver three big benefits. For any business that's going places, these are your must-haves. 
Your travel convenience store  
With a universe of choices to pick from, you first need to put them all in one place. Too many businesses waste too much time flipping from one site or system to another, in search of the perfect deal. That can be frustrating – it also makes the right combinations hard to spot. Meanwhile, in the new normal, you need as much flexibility as possible. 
With Melon, we've created a platform that connects users to a wide range of options: from the usual fares to budget airlines, rail, and even car rental. Critically, we also made them accessible in a single place, using a simple storefront that mirrors the consumer experience. 
That's not all. We put our full service capabilities on the platform as well. That means – however, wherever, and whenever clients need us – we're available for a chat or call, within a few quick taps. Problems? Solved.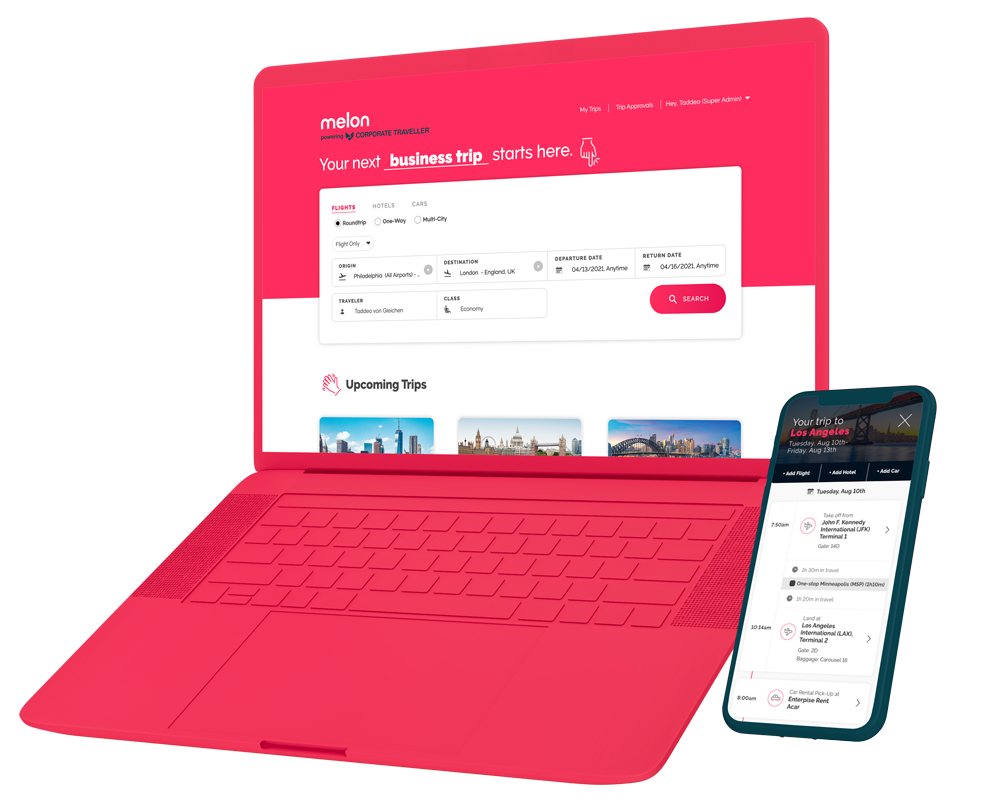 Picky? You can be  
It's one thing to supply the options. It's another to get them in order.
Every business and traveller has their own needs, policies, preferences, and restrictions. There's no value to be gained from showing choices which, to one group, might seem brilliant, but to another, fall at the first hurdle.  
The solution to this challenge is better sorting. So, we embedded Melon with tools that do it for you.
When an organisation is setting up its travel programme, they can input their own, special requirements, whether it's a budget limitation or tailoring to what travellers get from their policy.
Once those details have been entered, Melon knows exactly what you're looking for.  
The result? We can rank and recommend the right travel selections, instantly. No more aching fingers and thumbs caused by infinite scrolling. No more frustrated emails from finance after a booking has gone awry.
Now, you can find what your teams need, easily – and, most importantly, stress-free. 
Friends with travel benefits
Every client wants to feel like a VIP. That doesn't just mean getting exclusive treatment – it means accessing the benefits and options others can't find. After all, while it's great to have wider choices, the choices themselves need go above and beyond the average. 
At Corporate Traveller, we deliver that – and more. For 40 years, we've been doing what we do best: building relationships, not just with clients, but with the travel industry. Those relationships have allowed us to negotiate some seriously good deals, exclusive to us (and you). With Melon, we're able to bring those deals directly to your fingertips. 
While travel has evolved, this is the one factor that's remained constant. Clients want to get the most bang for their buck. Savings are as much of a must-have as ever. 
The bottom line 
Melon goes to show that more choice doesn't have to mean more complexity. With the right team and platform, you can get all the benefits, at the touch of button, mouse or screen.  
You want to travel in style. Now, you can do it, your style.  
Travel in style. Your style. Speak to us today