Skip to main content
Think travel is more pain than gain?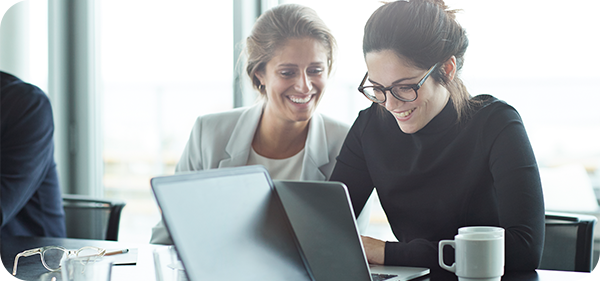 Think travel is more pain than gain?
It will be a case of one step at a time for businesses keen to resume travel this year. With the rollout of the COVID-19 vaccine a priority for businesses, it's highly likely the added layer of travel protocols and procedures now in play, could present a few hurdles. Not just for travellers but everyone in the industry's buy and supply chain. 
The first step for organisations remobilising a workforce is to instill a sense of confidence in employees. Staff who may not be overly keen to travel just yet, will want to know their employer has procedures, systems and support in place before they hit the road. Businesses are being advised to lean on a dedicated and experienced travel management company (TMC) for support and guidance. Your Account Manager will not only provide dedicated support for travellers but also supply broader industry advice on what you need to consider when updating your travel policy and technology. 
Be prepared to think about your company's position on: 
COVID vaccinations prior to travel  
Pre- and post-travel health screenings 
Digital health verification (vaccination passports) 
Travelling to countries or areas deemed to be high, medium or low risk based on the progress of the vaccination rollout in that particular destination 
Availability of a 24/7 after hours travel assistance team  
Workplace quarantine or 'work from home' periods post-travel 
The procedures required to mitigate and manage health risks to office staff – reporting lines, incident registers and corrective actions. 
Having a comprehensive yet concise travel policy while the COVID-19 vaccine is still being deployed globally will be a critical tool for companies preparing to resume domestic and international travel. Policies around booking procedures, channels and preferred travel options will need to be re-considered. Unmanaged travel and non-compliant bookings could cause major issues for a traveler and their employer in the case of an emergency. Keeping staff highly visible and contactable is essential. 
Travellers will also be looking for the most up-to-date information on how to protect themselves at every stage of the travel journey. Work with your TMC to ensure that COVID-safe information along with health and hygiene requirements for airlines, hotels and car hire, is easily visible at point of booking or on company intranets. Employees will want to know they are booking the smartest and safest travel  options. Likewise, businesses, with help from their TMC, may need to review their buying strategies around airfare and hotel rates. Quite often the lowest-cost fares and rates don't have flexible conditions. Allowing staff to purchase flexible fares and hotel rates or re-negotiating with your preferred suppliers on these types of fares and rates will be a priority if snap lockdowns and border closures continue. 
The latest industry reports indicate the global business travel industry is not expected to return to pre-pandemic levels until 2025. And while the vaccine will certainly help to grow the corporate sector's appetite for travel, there is still much work that should be done at a company level to ensure staff are travelling smartly and safely.  
Getting the right mix
As a leader in business travel management for small to mid-sized organisations, Corporate Traveller recommends customers have the right mix of personal support and technology to ease post-COVID travel friction. A dedicated travel consultant is only ever a phone call or email away to help with changes, cancellations or complications. An integrated platform for booking, reporting, traveller tracking and expense management will ensure visibility and consolidation of your travel activity for easier management. To make travel as safe and efficient as possible, businesses should be asking if their current technology can: 
Consolidate all your travel technology within a single platform 
Facilitate live chat with your dedicated Travel Consultant
Automatically search for the best rate or fare that's within policy 
Offer integrated tools to help you dodge delays and track travellers
With traveller health and safety paramount for businesses, now is the time to be leaning on your travel industry specialists to overcome any travel hurdles. Your travel requirements just like your business, are unique, which is why tailored support from a TMC like Corporate Traveller can help you to overcome stress points successfully. 
Keen to ease friction and prep travellers as much as possible? Let's talk