Skip to main content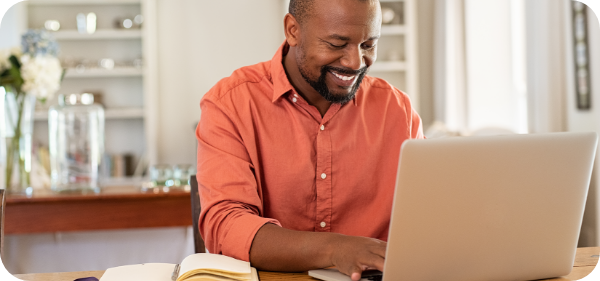 Take your travel policy to the next level. We'll show you how
With business travel in limbo, this is the perfect opportunity to rethink your travel programme.
Sooner or later, business travel will open right back up. When it does, you want your policy to be in tip-top  shape. That means learning from COVID-19 and building a future-proof travel policy that expects the unexpected. Here are the top things to consider:
Put your travellers at ease
Business travel is slowly coming back, but things won't be normal for a while. Each country will have its own set of rules, and your employees might be hesitant to go back to travel at all.
The best way to put your people at ease is to prioritise safety and security. Create guidelines in your travel policy that encourage travellers to book through designated, trusted channels. You can also team up with a travel management company to provide even more traveller security. They'll make sure that all travel bookings are with trusted providers and that plans can be rearranged at a moment's notice.
Let's talk safety
The first step to enhance duty of care in your travel programme? Give your travellers the resources they need in any situation. Our combination of expert travel managers supported by our industry-leading tech, Melon, does just that. 
Track your travellers anywhere, send them alerts and updates, reach them quickly and easily, and offer support all on one platform. We even have a 24/7 support service where your travellers can contact a travel expert no matter where they are.
Dot the i's. Cross the t's.
There are some questions that you don't want to overlook before you send a traveller on their journey.
Are you registered with the government while abroad? 
Did you purchase insurance? 
Do you have the proper visas? 
Do you know how to get the right visa? 
Who do I contact in an emergency?
If these questions go unanswered, big problems can follow. A simple traveller checklist will ensure that your travellers are prepared for their trip ahead.
'Melon: the healthy travel option'
It's our all-encompassing tech that gives you access to 4,000+ hotels, global airlines, the best deals and rates, 24/7 support, traveller tracking, instant alerts, and much more. 
The best thing you can do for your travel program is back it up with the one platform that has all the answers.
Travel will open back up, so now is the time to review your travel programme. Use this travel lull to figure out what works in your current programme, what doesn't, and what it needs to take it to the next level.
Travel programme need some TLC?
We've got what you need