Skip to main content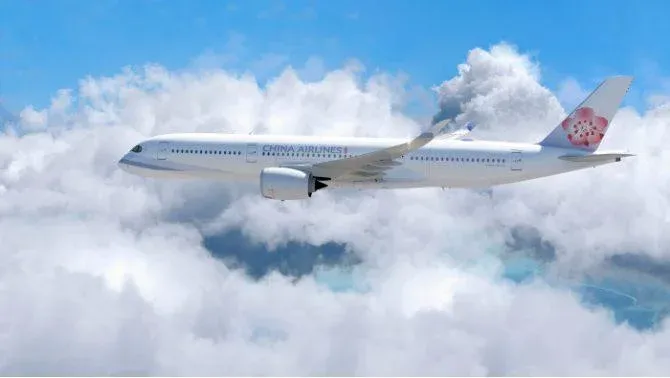 China Airlines offers strong value-for-money options in all classes.
Investing in the right airline and a comfortable seat can deliver solid returns for your business.
If you're looking for a cost-effective way to invest in some extra comfort for your team's next long-haul flight to Asia or the Pacific, consider flying with China Airlines. You'll experience high-quality service that delivers travellers to plenty of Asian destinations. 
Business travel is always an investment, and it's not easy (or cheap) to send your people halfway around the world. So, when you need them to be at the top of their game as soon as they land, you might start with ensuring they are comfortable for the journey.
Some business travel policies include options for Premium Economy or Business Class, and on long-haul overnight flights, China Airlines delivers amazing value for money.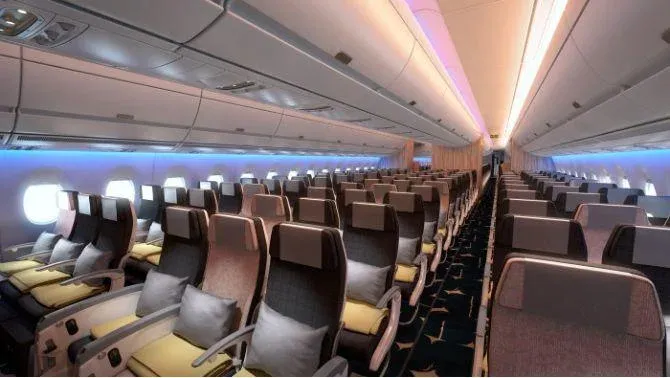 Here's what we know about China Airlines based on a recent experience by one of our team:
China Airlines offers Business, Premium Economy, and Economy class on their routes from the UK to Taiwan. Flying out of London, they offer daily departures  to Taipei and connections to a large number of destinations throughout Asia.
For the long-haul flight, China Airlines operates the Airbus A350. Flights leave late in the evening (scheduled departure time 10:00pm). You'll only lose one day as you cross the international date line, so as an example, if you depart Sunday evening, you'll arrive in Taipei on Monday evening. Sweet!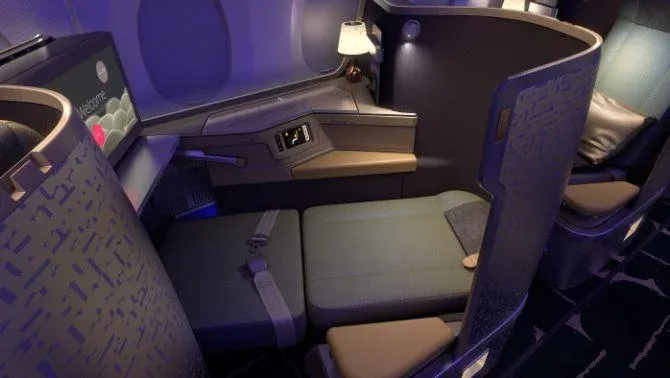 What can you expect flying in Business Class?
Once onboard, the business class pod has a huge amount of space and comfort. It's a completely lie-flat experience that comes in handy almost as soon as the plane takes off! This is the best chance you have of getting a solid amount of sleep on the 12-hour flight.
On top of the comfortable seat, when your team is sitting in Business Class, they'll experience the excellent and friendly Taiwanese service, delicious meals and snacks (so many snacks!!), free Wi-Fi,  a vast range of drink options, an amenity kit (with Norwegian skincare products), lounge access throughout, priority boarding, and priority security. If you're a first time business traveller, check out our 10 essential tips to help you make the most of your trip.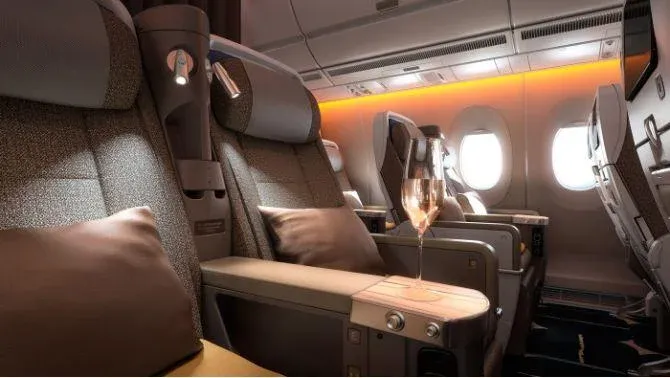 What is the Premium Economy Class experience like?
If Business Class is out of budget, there is still an incredible amount of value and comfort available when seated in Premium Economy. While some carriers offer a 2-4-2 configuration in their Premium Economy cabins, China Airlines offers one less seat with a 2-3-2 setup, and you can certainly feel the difference.
Each seat is approximately 20 inches in width with another 39 inches of pitch. Each seat is encased in a shell which means that the seat doesn't actually recline into the space of the person sitting behind you, which allows a total sense of personal space, and still plenty of leg room.
Sitting in Premium Economy, your team will experience premium food options, a wide range of snacks and an amenities kit. There is still priority boarding available, but Wi-Fi will cost a few extra pounds.
Is it worth paying for Premium Economy or Business Class seat?
We think it's worth it, but we also know that every business has different needs. Here are a few things to consider when sending your people on long-haul flights.
Comfortable seats are better for health and well-being.  

It's almost guaranteed that the traveller will arrive well-rested, much less stressed, and will have eaten higher-quality food. On top of that, they are likely to be one of the first to be able to exit from the plane, which means quicker access through immigration in certain destinations.

Your people will have a much better chance of sleep. If work is supposed to begin as soon as your travellers are on the ground, you'll want them to be ready to get to it. The best chance of that happening will take place when they've slept reasonably well on the journey.
The investment can well and truly pay off. When you're travelling for approximately 14 hours door to door, it's worth doing the numbers. To fly in business class can work out to around an extra £

120 per hour, while Premium Economy is much less. (This calculation is based on the cost of a business class ticket compared to an economy class on the same day, broken down over the period of the actual journey from check-in to arrival.) *Note that this could certainly change depending upon destination, day of departure, fare class etc.

The investment, particularly in Business Class also avoids extra costs at the airport that can add up. The hard costs such as meals at restaurants can be avoided by using the lounge. And Wi-Fi costs are removed because it's included in the business class fare. Plus, you can avoid the soft costs like time extra time at check-in and security etc. It all adds up to a better experience.
China Airlines is part of the SkyTeam network which includes airlines such as Air France, China Eastern Airlines, Delta Air Lines, Garuda Indonesia, KLM Royal Dutch Airlines, Korean Air and more!
P.S. If Business Class is where you aspire to be but most of your trips are in the Economy Class, learn how to maximize your experience with the economy classes here. 
Want to know more about better business travel?
Let's talk!