Skip to main content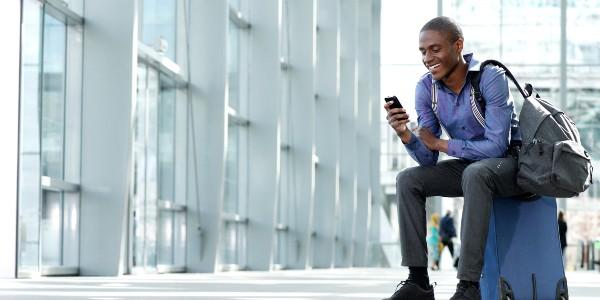 5 ways to be Brexit-ready for your next Europe trip
Travelling to Europe soon? Then you need to brush up on what's changed since the UK left the EU. The main changes focus around:
Passport validity
Visas for long-term stays
Border control
Mobile data roaming
Driving in Europe
It's not all change – some things remain the same, especially for short business trips. There's also a new version of the EHIC.
What's changed
1. Passport validity requirements
It's recommended that on the day you travel, you have at least six months left on your passport. This allows for: 
Travelling in Europe for up to 3 months (you don't normally need a visa for the first 90 days in every 180 days of travel)
The requirement from most European countries to have at least 3 months left on your passport on the day after you leave
Your passport must also be less than 10 years old on the day after you leave. If you renewed your current passport before the previous one expired, extra months may have been added to its expiry date. Any extra months on your passport over 10 years may not count towards the minimum period needed.
These rules do not apply to travel to Ireland. You can continue to use your passport as long as it's valid for the length of your stay.
Check a passport for travel to Europe on the government's passport checker tool.

 
2. Trips to Europe may need a visa 
If you're travelling to an EU country, Switzerland, Norway, Iceland or Liechtenstein for less than 90 days in a 180-day period, you may be able to do some things without getting a visa or work permit, for example going to a business meeting.
You may need a visa, work permit or other documentation if you're planning to stay for longer than 90 days in a 180-day period
You may be refused entry if they do not have the correct visa or work permit, or if you've exceeded 90 days in 180 days.
Entry requirements will differ for each country.
Click here for more government information about visiting Europe.

 
3. Border crossings might take longer
UK passport holders now use separate border queues for non-EU passport holders. Add a little more time to your airport arrival as border checks might take longer – you don't want to miss your flight!
At border control, UK travellers may be asked to show a return/onward ticket or show they have enough money for their stay.
Click here for more government information about visiting Europe..
4. Mobile roaming charges are back
Free mobile roaming is no longer guaranteed throughout the EU, Iceland, Liechtenstein, Norway and Switzerland. At time of writing (20 July 2021) – EE has reintroduced a charge for roaming and O2 is putting a cap on roaming data usage.
Check whether your mobile phone company is still offering free roaming or has introduced charges.
A new law has been introduced which caps mobile data charges to £45 unless you opt in to spend more.
5. If driving in Europe, you will need to obtain a green card
Planning to drive in Europe? You'll need to contact your insurer six weeks before travelling to get a green card. It proves you have insurance.
When driving in Europe you'll need to have on you:
Drivers licence
Log book (V5C) if you own the car or VE103 form if the car is hired or leased
Valid insurance documents
Green card from insurer – more information here
GB sticker – more information here
International driving permit (IDP) if you have a paper driving licence and those with a licence issued in Gibraltar, Guernsey, Jersey or Isle of Man – more information here
The UK government advises checking driving regulations with embassies.
What's staying the same
1. European Health Insurance Card (EHIC) is valid, and a new version has launched
European Health Insurance Cards (EHIC) continue to be valid until they expire. EHICs give British travellers free or reduced-cost medical treatment in EU countries. No EHIC? Then you need adequate travel insurance that ideally covers pre-existing conditions.
A new Global Health Insurance Card (GHIC) has been launched with similar medical coverage, however it will not be valid in Iceland, Liechtenstein, Norway and Switzerland. Find out more and order the new GHIC from the NHS website here.
Full information on getting the right travel insurance is available at gov.uk/foreign-travel-insurance.
2. Travel to the Republic of Ireland is still permitted with no changes
Travel rules between the UK and Ireland have not changed. This is due to separate arrangements for the Common Travel Area – covering the UK, Ireland, Isle of Man and the Channel Islands.
Confused by it all? We're travel experts; let us take the strain. Let's talk