Skip to main content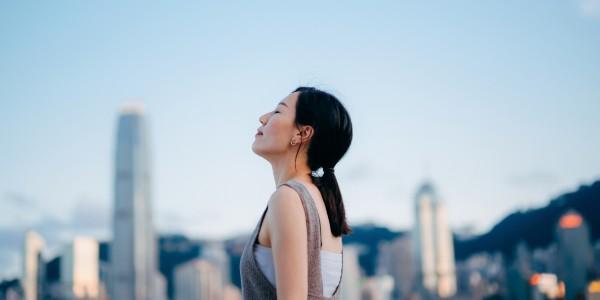 5 questions to ask about business travel wellbeing 
Balance and wellbeing are more important than ever – and essential for a happy, productive workplace. Forget red-eye flights, long layovers and back-to-back trips, it's time to embrace a new way of travelling.
But you might need to ask some tough questions first if you're to have happy travellers. 
1. Is wellbeing built into your travel policy?
Reminding employees to make time for self-care, and sending out tips on stress management and mindfulness just won't cut it anymore. Wellbeing should have a dedicated section in you policy, covering things like flexible working hours while on the road; lounge access; travel perks like early check-in and late check-out; bleisure opportunities; and even post-trip duvet days.
2. Do you keep a beady eye on traveller stress?
Corporate Traveller offers 'stress-watch' reporting to help you pin-point travellers who are most at risk of stress – and most in need of support.
3. Do you ask for post-trip feedback?
Check-in regularly with your travellers to get feedback on what's working – and what's not. This needs to be a formal process so you can measure your progress and make improvements where necessary. Our Customer Success Managers can help you put these surveys together.
4. Do you book premium cabins for long-haul & red-eye flights?
Rather than cutting costs at every opportunity, consider premium economy fares (or better) for those on red-eye flights or facing a 6 hours+ journey. It'll allow for a more comfortable trip and extra legroom – and minimise stress! The team at Corporate Traveller can flag red-eye flights, so ensure your travellers get a little more TLC!
5. Do your chosen hotels measure up in the wellness stakes?
It's time to say goodbye to poky, airless hotel rooms and takeaway meals on the fly. Today's travellers are looking for comfortable spaces, reliable connectivity and plenty of options to keep fit, eat well, or simply relax and unwind.
You can help by:
Mandating 'company-preferred' hotels with tangible wellness benefits (think onsite restaurants, gyms and swimming pools).
Signing up for loyalty programmes – and reaping the rewards.
Asking your TMC to negotiate perks like early check-in and late check-out as well as free upgrades where possible.
Considering self-catering studios and apartments. This is a great idea for stays of 3 nights and longer as the extra space, cooking and laundry facilities will make travellers feel more at home!
Working on wellbeing? Let's chat