Skip to main content
Bringing imagination to life
It's not a name you'd know, but Holovis has been behind some of the theme park rides and AR/VR experiences that you might have encountered. They use swish tech like VR, AR and interactive platforms to take people on a journey and tell compelling messages.
They've merged physical and virtual worlds at Wicker Man at Alton Towers, Bollywood Parks™ Dubai and multisensory rollercoaster Mystic Timbers at Cedar Fair's Kings Island, Ohio.
On top of global, multi-stop itineraries, Holovis' staff can often be stationed abroad for months, meaning they need help with travel to visit their family or attend meetings in other offices.
Those back in the office in London, Shanghai, Orlando or Lutterworth couldn't afford to leave much to the imagination when it came to costs and reports.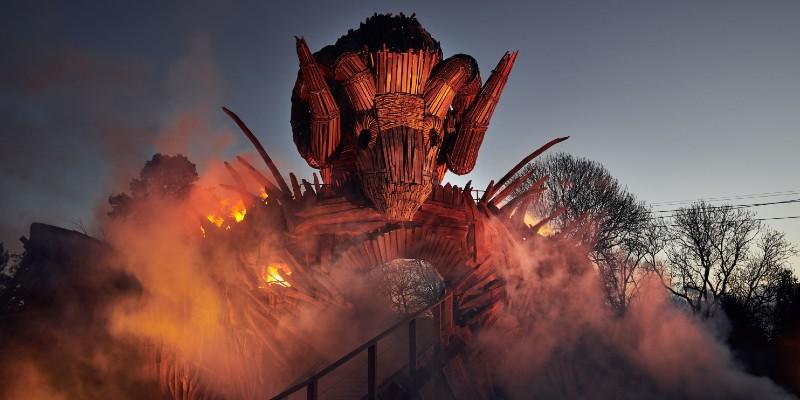 Twists and turns of travel
Before us, Holovis was working with another travel provider. But the service wasn't up to scratch, meaning in-house booker Ada was making most bookings herself on the internet.
Booking the type of trip we've described is tricky to do online. On top of that, Holovis grew from a team of 32 to 125, so there were more trips to book. That's where the concern about cost came in – there was a travel budget to stick to but it was getting harder with a growing team. Last-minute flight bookings don't help this cause, as they can often prove more expensive than booking in advance.

Bringing those savings to reality
Time AND money saved. Ada was less stressed with our team taking care of all those bookings, including the last-minute ones. Holovis has access to an online tool but largely books travel through a consultant.
Behind the scenes, the team works tirelessly to negotiate discounts and flexible hotel rates on behalf of Holovis. In 12 months they'd already saved £54,000 thanks to better hotel prices and fees being waived for flight amendments and upgrades. For a company that books last minute so often, this is huge.
Ready to master your own corporate travel budget? Let's talk

Travel through our success stories